18 months ago Qatar Airways announced that they'd be replacing the currency of their loyalty program, changing from Qmiles to Avios. Finnair has now announced that they're doing the same thing as they'll be moving from Finnair Plus award points to Avios.
That makes Finnair the sixth airline to use Avios as its award currency, joining British Airways, Iberia, Aer Lingus, Qatar Airways and Vueling.
Here's some more information about the upcoming changes.
When Will Finnair Move To Avios?
We don't know yet exactly when this change will be occurring, only that it'll happen in early 2024.
How Will Finnair Plus Points Convert To Avios?
As part of this change, Finnair Plus points will be converted to Avios on a 3:2 basis. Finnair Plus is a program that, up until now, has mostly flown under the radar due to having a poor value award chart. I therefore don't have a firm grip on how much their points were generally worth, but the conversion rate seems in keeping with the fact that once converted to Avios you should need to redeem fewer Avios than you did Finnair Plus points in the past.
Transferring Points To Finnair
At the time of publishing this, the only transferable currency that partners with Finnair is Capital One.
Ultimately though, once they've implemented Avios as the currency of their loyalty program, you'll be able to indirectly move other transferable currencies to Finnair Plus. That's because in spring 2024 it'll be possible to transfer Avios between Finnair Plus and British Airways Executive Club. British Airways is partners with nearly all the major transferable currencies – American Express Membership Rewards, Chase Ultimate Rewards, Capital One and Bilt.
The only exception is Citi ThankYou, but there's another workaround there. Qatar Airways is a transfer partner of Citi, so you can transfer ThankYou points to Qatar, transfer those to British Airways and then transfer those to Finnair.
Whether that'll be worth the hassle versus just booking awards with British Airways Avios or Qatar Airways Avios remains to be seen – it'll depend on their new award chart as to whether Finnair has any sweet spots unique to their program.
How Will Finnair Plus Avios & Tier Points Be Earned?
Finnair will be moving to a revenue-based loyalty program where you earn Avios based on how much you spend on flights rather than the distance you fly or cabin you fly in.
The same goes for tier points towards status – that'll be revenue based too.
Milestone Rewards
In addition to earning tier points towards status, Finnair Plus will be following the lead of several other airline and hotel loyalty programs by introducing milestone rewards. These milestone rewards will be earned between tiers and will provide benefits such as bonus Avios, lounge passes, upgrade benefits, etc. Further details about these milestone rewards and how many tier points you'll need to earn for each one are still to be announced.
Upgrade Benefits
In the new program there'll only be one type of upgrade benefit, but the number of upgrade benefits you'll need to use will vary depending on whether it's a long-haul or short-haul flight and which cabin classes you're upgrading from and to.
Increased Award Availability
It remains to be seen quite how good some of these changes will be (e.g. the new award chart). One definite positive development of this revamp is that Finnair is guaranteeing a certain level of award availability on each flight.
For flights within Europe, there'll be at least four economy and at least two business class seats bookable with Avios. For flights between Europe and Asia, North America, and Dubai there'll be at least four economy, at least two premium economy and at least two business class seats bookable with Avios.
Free Internet For Messaging
For all flights operated on an Airbus A319, A320 and A321, Finnair will offer all Finnair Plus members – regardless of status – free messaging. This will work when using the WhatsApp, Viber, Kakao Talk, WeChat and iMessage apps.
Quick Thoughts
Overall, this seems to be a positive development. While we've occasionally written about Finnair in the past, none of those posts have been about booking award flights using the Finnair Plus program itself as there simply didn't seem to be much – if any – value there versus booking with miles of other Oneworld partners.
That will hopefully be changing early 2024. It still remains to be seen what the new award chart will look like, but I think it's likely that the number of Avios you'll need to redeem for award flights will be much more in keeping with how many Avios are charged by British Airways, Qatar, etc.
It'll also be interesting to see if this change presages a Finnair credit card for the US market. If so, it'd likely be issued by Chase seeing as they have the portfolio for the British Airways, Iberia and Aer Lingus Avios credit cards. Having said that, we've still not seen a Qatar Airways Avios credit card for the US market, so we might not see a forthcoming one for Finnair either.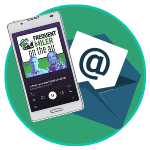 Want to learn more about miles and points?
Subscribe to email updates
 or check out 
our podcast
 on your favorite podcast platform.