If you've never shopped online via their portal, you can earn a United MileagePlus portal welcome bonus of 500 miles or 1,000 miles.
The Deals
Use MileagePlus Shopping for the first time and earn 500 bonus miles when you spend $125 within two weeks.
If you're a United MileagePlus credit cardholder, earn 1,000 bonus miles when spending $150.
Key Terms
Deal 1
This "New Member" bonus offer is available only to new members of the MileagePlus Shopping site who complete a "qualifying purchase(s)" within two weeks of signing up for the MileagePlus Shopping program for the first time.
Please refer to your MileagePlus Shopping Welcome emails for the specific expiration date for this Bonus Offer (i.e., the end date for the Bonus Period).
During the Bonus Period, Member will receive 500 MileagePlus miles when they make qualifying purchase(s) through MileagePlus Shopping totaling $125 or more.
Deal 2
MileagePlus Credit Card Members will receive 1,000 MileagePlus miles when they make qualifying purchase(s) through MileagePlus Shopping totaling $150 or more.
Member must login and make the qualifying purchase(s) through the Site during the Bonus Period.
Terms For Both Deals
Please allow up to 10 weeks for Bonus Award Miles to post to your MileagePlus Shopping account.
"Qualifying purchases" do not include product returns or cancellations, gift card purchases, and certain products identified by the individual merchant.
Individual merchants may have additional terms and conditions on their store details page on the Site, which terms and conditions will apply to this Bonus Offer.
Each new MileagePlus Shopping mall account is eligible for a maximum of one Bonus Award Miles reward.
Quick Thoughts on the United MileagePlus Portal Welcome Bonus
This offer has been available for new United shopping portal users for the last few years. It still seems to be going strong, so I wanted to republish it in case you'd missed it the first time round and hadn't used their portal before.
The first deal is straightforward enough – register for the MileagePlus portal for the first time, spend $125 and earn 500 bonus miles – equivalent to 4 bonus miles per dollar spent.
The second deal is less clear. The text in the image above states (my bolding) "Shop with a United MileagePlus credit card." The "with" makes it sound like you have to use the credit card for the purchase(s), but I doubt Cartera (which runs the portal) is passed detailed transaction information from Chase.
The first bullet point in the key terms for deal 2 seems to back that up. That wording simply states that credit card members will receive the bonus when spending $150 or more; it doesn't make a specific reference to having to pay with the credit card.
These offers should stack with United's current offer giving 1,000 bonus miles when installing their browser button and spending $25. That browser button offer ends tomorrow (March 15), so you'd need to complete that element ASAP; you'd then have just under two weeks to spend the remaining $100 or $125 to trigger the 500 or 1,000 bonus miles offer from this new member bonus.
However, MileagePlus Shopping might regard the browser button offer as a Bonus Award Miles reward. If so, you'd only earn either the new member bonus or the Rewards Rally bonus. My guess (and it is only a guess) is that you'd earn both if you meet the qualifying spend requirements.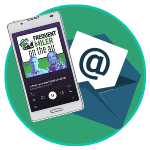 Want to learn more about miles and points?
Subscribe to email updates
 or check out 
our podcast
 on your favorite podcast platform.