Sweet-spot spotlight is a Frequent Miler series showcasing some of the best values your points and miles can buy. Each sweet-spot post will highlight one great use of miles or points and give you a quick overview on what makes that use notable as well as the key information you need to know in order to find and book these awards.

Tonight's sweet-spot spotlight is on the Choice Privileges hotel loyalty program. Specifically, the standout value in the Choice Privileges program comes from Clarion Collection hotels within the  Nordic Choice subset of Choice Privileges. This is a set of properties in Scandinavia – some of which offer both free breakfast and free dinner. That makes them a spectacular value for Choice Privileges Points (which typically go on sale for a competitive price during the upcoming Daily Getaways Deals). I have purchased Choice Privileges points in the past during Daily Getaways and used them to excellent value in Scandinavia.
Sweet spot spotlight:
The short story: Clarion Collection hotels, of the Nordic Choice hotels group that can be booked with Choice Privileges points, offer free breakfast and dinner and offer a great value for points.
Points required: Varies, but many options between 10,000 and 20,000 points per night
How to find and book awards: Search online at ChoiceHotels.com, but be aware that you can only search and book award stays a maximum of 100 days in advance.
Quick Notes
You may be familiar with Choice Privileges for its US properties like Comfort Inn, Quality Inn, Sleep Inn, Clarion, Econolodge, Cambria Suites, etc. However, Choice also has a partnership with Nordic Choice, which is a Norewgian-owned chain that is in some ways separate from Choice Privileges. However, Nordic Choice features familiar brands — Quality Inn, Comfort Inn, Clarion Hotel, Clarion Collection, and Ascend Collection. Most importantly, you can use your Choice Privileges Points to book these hotels through ChoiceHotels.com. Since cash prices tend to be very high in Scandinavia, Nordic Choice hotels often offer the best return you'll find for Choice Privileges points when compared to room rates.
But beyond that, Nordic Choice hotels offer further value since all of them offer free breakfast. Anyone who has paid for a meal in Scandinavia can attest to the fact that free food tastes a little more delicious in Scandinavia than elsewhere. Must be the taste of dollars staying in your pocket.
But it gets even better at Clarion Collection hotels. Not to be confused with Nordic Choice Clarion Hotels, Nordic Clarion Collection hotels offer both free breakfast and a free light evening meal / buffet. The last time I had dinner in Norway I ordered a simple bowl of stew and a coke and it was more than $30, so I can't emphasize enough what a value an evening meal can be to those visiting Scandinavia on a budget. While I don't suggest you travel all the way to Norway or Sweden just to eat all of your meals at a Clarion, there's no doubt that saving on dinner for a couple of nights can do wonders to ease the sting the night you decide to dine out on the town.
Further, the value here makes it worthwhile to consider buying Choice Privileges points when you have an opportunity to scoop them up cheaply enough (or to transfer from Membership Rewards since Choice is an Amex transfer partner).
As Stephen Pepper recently noted in his roundup of the first few weeks of Daily Getaways deals, Choice Privileges points will be going on sale in a couple of weeks for between 0.48c per point and 0.57c per point depending on the package. The largest package this year is 55,000 points, which is priced at $265.
To put that deal in perspective, here is a look at a random weeknight next week in Oslo, Norway. The following are cash rates for a single night stay next week (note the Clarion Collection hotels as the key here since they offer both free breakfast and an evening meal) — US Dollar equivalents on the right based on today's exchange rate.
As you can see, the two Clarion Collection hotels shown above cost $238.70 or $261.54 for a single night.
In terms of points, those same Clarion Collection hotels (and quite a few others) can be booked for 16,000 points per night (note that the Ascend Collection property shown above wasn't available on points).
If you were to buy 55K points from Daily Getaways, you'd have enough for 3 free nights with some points left over — and at a price of $265 all-in to purchase those points through Daily Getaways, you'd be paying an average of less than $89 per night. That's quite a discount over paid rates and in fact is probably not much more than you'd spend for dinner alone in Oslo. Of course, the opportunity to buy those points at that price is fairly limited, but this could alternatively be a great use of Membership Rewards points.
If you want something more luxurious, Ascend Collection hotels can be quite nice and certainly more expensive in some situations. For example, the nightly rate at The Thief in Oslo next week for the same night is $387 — or just 20,000 points. I haven't stayed at that hotel, but it looks really nice.
You may even get more nights in some cities. For example, the Clarion Collection Hotel Odin in Gothenburg, Sweden is going for a relatively cheap $155 per night the first weekend of June.
But even better would be buying 55K points for $265 and staying for five nights since they only charge 10K points per night.
For those skeptical of the claim that an evening meal is included, you can go here to see Clarion hotels on the Nordic Choice site and verify that they clearly label the Clarion Collection hotels as having an evening meal included.
You can also check out posts by Ric Garrido at Loyalty Traveler, who has both traveled extensively in the region and written extensively about Nordic Choice properties or this one at Rapid Travel Chai with another great example hotel.
Bottom line
Clarion Collection hotels, part of the Nordic Choice chain that can be booked with Choice Privileges points (an Amex transfer partner), can be a great value for the points for those looking to visit Scandinavia. That is due to the fact that Clarion Collection hotels offer both free breakfast and a free evening meal. In a region where prices are notoriously high (both for hotels and meals), that can stretch the value of your points quite a bit more than most other redemptions in the Choice portfolio. The biggest downside is the inability to plan far in advance as you can only book Choice Privileges award stays up to 100 days in advance, so you may want to make a flexible backup plan in case your chosen hotel isn't available when the booking window opens about 3 months in advance.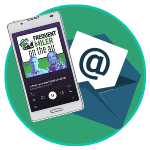 Want to learn more about miles and points?
Subscribe to email updates
 or check out 
our podcast
 on your favorite podcast platform.