Bilt is back with another easy way to earn yourself some free Bilt Rewards points, this time offering 500 bonus points when linking your World of Hyatt account in their app.
The Deal
Key Terms
Expires May 27, 2022.
Valid for Bilt Rewards members who haven't previously linked their World of Hyatt account in the app.
Quick Thoughts
Bilt ran a similar deal last month where they offered 500 Bilt Rewards points for linking your American Airlines account in their app. You only need 2,000 Bilt points to be able to transfer to travel partners like Hyatt and American Airlines, so if you took AAdvantage of that previous offer and do this same Hyatt offer, you'll be halfway to having enough points to transfer.
Bilt normally offers 100 points for linking your hotel and airline loyalty accounts in their app, so these hopefully-to-be-monthly deals provide quintuple the number of points. In that previous post about linking your American Airlines account, I suggested that people hold off on linking any other loyalty accounts in case Bilt offered similar deals in the future. For once I provided prescient advice, so I'd continue recommending only linking accounts when they're juicing the rewards for doing so.
Something to bear in mind is that the points you're earning are Bilt Rewards points, not Hyatt points. Well, not yet anyway; as mentioned earlier, once you have 2,000+ Bilt points you'll be able to transfer them to eligible travel partners.
500 points isn't a huge win, but it is quick and easy. If you don't have a Bilt Rewards account yet, it only takes a minute or two to set up. If you do have a Bilt account, linking your Hyatt account should take you 30 seconds or less. On the app's home page, tap the 'Hotels' menu button near the top, then tap the World of Hyatt logo. Enter your Hyatt account number and name and you're done – 500 Bilt Rewards points will immediately post to your account; you just need to refresh the page to see the points total get updated in the top-left corner.
Don't worry if you're not a renter – Bilt lets you set up a Bilt Rewards account and earn these points even if you don't rent and/or don't plan on getting their credit card.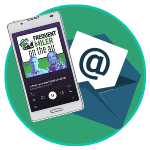 Want to learn more about miles and points?
Subscribe to email updates
 or check out 
our podcast
 on your favorite podcast platform.