I noticed a new offer on one of our Amex cards today that does not actually appear to be targeted (there's no need to sync it and the URL is public): get a BJ's Wholesale membership for $30. With the holidays approaching, that may come in handy for some readers looking to take advantage of holiday sales. Like Sam's Club, BJs also sells a variety of gift cards in-store (though my local manager told me it was limited to $500 in gift cards per person per day last holiday season, so keep that in mind before making a special trip).
The Deal
Get a 12-month BJ's Inner Circle or Inner Circle Business membership for $30 plus taxes where applicable.
Direct link to purchase online (or use code AMEX18 in-store)
Key Terms
Valid online or in-store
Must use code AMEX18 or show your phone in-store and use your American Express card to pay (it doesn't specify which card)
Not valid in the Roanoke, VA club
Must enroll in automatic renewal (but you can can cancel or unenroll in auto renewal at any time online)
See full terms in your offer
Quick Thoughts
While I did not see this deal advertised on all accounts, I think that any Amex card should work based on the terms (this is just a discount rather than some sort of statement credit after the fact). BJ's Wholesale club locations are in the Northeast, with the footprint reaching from Maine to South Carolina and as far west as Ohio. That will limit the utility on this offer unless you intend to buy things online. BJ's does occasionally offer discounts on already-discounted gift cards that can be purchased online as well as in-club. As noted at the top, the local manager stopped me at $500 in gift cards per day last holiday season under the guise of corporate policy (and I haven't pushed the issue there since), though I went to a club out of my area and purchased more without issue, so YMMV. BJ's has occasionally offered free trial memberships as long as 90 days. I typically see those offers in summer months, so it may be worth waiting around for next spring/summer if you don't have an immediate need for a membership. I have no idea why the Roanoke, Virginia club is excluded from this offer for buying in-store, but I imagine you could buy a membership online and still use it at that location.
Keep in mind that the terms indicate that this is meant for first-year members, though I do not know how long you need to have had your BJs membership closed in order to be considered a "first-year" member. As my membership is nearing an end, we would consider starting a membership in my wife's name if we intended to continue this one (still up for debate).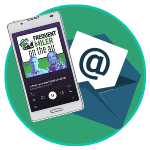 Want to learn more about miles and points?
Subscribe to email updates
 or check out 
our podcast
 on your favorite podcast platform.