Back in October 2020, Alaska Airlines started offering a triple-feature welcome bonus – 40,000 miles, a $99 + taxes Companion Fare and a $200 statement credit when spending $2,000 in three months (this offer is still going today).
A reader reached out in February to share his travails with getting the $200 credited to his account:
I applied for the BOA Alaska business card with 40k+$200 statement credit signup bonus for spending $2,000 in 90 days from your site in October. I met the spend and received the air miles after my first month, but the $200 never came. I called every 3 weeks or so and was told they weren't going to pay until the 90-day deadline was up which is in their T&C. Fine, fair enough if they want to stretch it out. Several times they told me I had to contact Alaska airlines about this, each time they transferred me Alaska said they don't handle credit card statement credits, which in my experience I completely agree with as I'm sure you would. Got to 90 days and agents then said they'd need to escalate it, that was a few weeks ago. As of yesterday, they said the promotion wasn't active in October and I didn't qualify for the $200 bump. I have a screenshot from the application and obviously your link is still live. It's so weird.

On the phone with them as I'm writing this and the agent finally relented after talking to her supervisor that the promotion *was* valid in October (it's always fun when you are informed of something you already know!). The only thing I can think of is that somehow Alaska has to pay BOA hard cash for the $200 statement credit, which of course they don't want to right now with the macro-economic situation, and so they're blocking payments to BOA and BOA is stonewalling me. Why else would I Get miles so quickly but not the cash?
He subsequently filed a CFPB complaint to get the $200 statement credit that Bank of America owed him. Within a few weeks the $200 finally appeared, although it's a shame that it took a CFPB complaint for Bank of America to finally do the right thing.
It doesn't look like this was an isolated incident. Travel With Grant reported yesterday that he'd had similar issues with getting the $200 out of Bank of America's coffers. He didn't end up needing to file a CFPB complaint, but after completing the minimum spend requirement in December 2020 he had to follow up with them a couple of times before they finally posted his $200 six months after completing the $2,000 spend.
If you opened an Alaska Airlines Business credit card since October with the $200 statement credit offer included, be sure to check whether or not you did indeed receive the credit and follow up with Bank of America if they didn't award it. An important distinction that Grant notes in his post is that the $200 showed up on the Corporate Account listing for his card rather than the employee card's account summary, so be sure to check both before calling them just in case the $200 was awarded.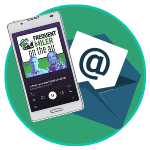 Want to learn more about miles and points?
Subscribe to email updates
 or check out 
our podcast
 on your favorite podcast platform.