Hertz loyalists have just been Bonvoyed. Anyone holding Hertz points due to their previously great value might now be ruing saving them up as they've been devalued overnight, up to 70% in some cases.
I rarely have to rent a car, so I'm not too familiar with Hertz Gold Plus Rewards. My knowledge of it has been largely comprised of people raving about how much the points are worth.
Be sure to check out Brian's post which includes an award chart he's put together listing the new redemption levels. Some redemptions haven't been hit too hard. For example, 1 free standard rental day is increasing from 675 points to 750. That's an increase of 11.11% which, while not great, isn't terrible.
In many cases though, there'll now be substantially less value. For example, a 2 week rental of Specialty Vehicles for 8-14 Days will now cost 15,000 points versus 8,800 under the old award chart. That's 70.45% more than before, a ridiculous increase.
To make matters even worse, this isn't a change that they've announced a month or more ahead of time to give you a chance to redeem your points under the old rates. Instead, the point requirements changed overnight. If you'd been saving with a specific award in mind, there's a good chance you'll no longer have enough points.
Hertz points are due to go on sale on Daily Getaways on May 29. The value of buying one of those packages has now decreased, so be sure to calculate their worth based on the new award chart produced by Brian.
h/t The Gate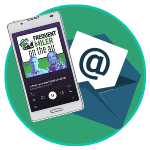 Want to learn more about miles and points?
Subscribe to email updates
 or check out 
our podcast
 on your favorite podcast platform.