In this morning's post outlining hotel booking programs that offer elite-like perks without elite status, I noted a promotion being offered by Hilton Impresario at select properties for stays through December 31, 2021. However, I thought it might have gotten buried in that post and some readers may have missed it, so I thought it was worth its own quick post for those interested Hilton is offering "Twice the Perks" at select properties when you book a stay of at least two nights — which includes a $200 hotel credit, free breakfast for 2, and double Hilton points. This promotion has been on for months, but it just came to my attention during a presentation by Michael Trager of Travel Zork and Michael Friedman at Frequent Traveler University last weekend and it looks like a potentially great deal.
The Deal
Hilton Impresario is offering a "Twice the Perks" promo for stays through December 31, 2021. At participating hotels and resorts (see the promo page below for a full list), book a minimum 2-night stay and get:

A guaranteed room upgrade at the time of reservation (typically 1 category, but this is confirmed at booking rather than being based on availability when you arrive)
Complimentary breakfast for 2 daily
$200 hotel credit per stay (<-this is the key "doubled" perk)
Double Hilton Honors Points
Those booking a minimum 7-night stay can additionally get an adjoining room at a 50% reduced rate (though I'm not sure whether the second room gets free breakfast or a resort credit)
Key Details
2-night minimum required
Must book through a Hilton Impresario agent
Discounted rates (like Hilton Honors member rates, AAA rates, corporate codes, etc) most likely can not be combined with this offer
Quick Thoughts
While normal Hilton Impresario benefits are available at all Conrad, LXR, and Waldorf-Astoria properties with no minimum stay, this promotion offering a $200 hotel credit requires a 2-night stay or the adjoining room for 50% off requires a 7-night stay.
This could be an excellent deal in some situations. For instance, the Conrad Algarve looks like a beautiful property in the south of Portugal. I don't know what the travel situation will be like six months from now, but in November I see rates as low as 358 Euro all-in for two nights at the "flexible" rate (there are even cheaper member rates, but I don't think you can book those with Impresario benefits). That's about $436 at the exchange rate at the time of writing.
Getting free breakfast and a $200 hotel credit at that price is pretty terrific (though Hilton Honors Gold and Diamond members should qualify for free breakfast still since this property is not in the United States). It's worth comparing rates to be sure you aren't overpaying, but I think that for two or three night stays it is unlikely that something like the Hilton Honors member rate will save you more than the value of the $200 credit.
Those who have the Hilton Aspire card should also be able to use their $250 annual Hilton resort credit at this property, which would be a great stack. A couple playing in 2-player mode could cover the entire cost of the stay with resort credits from Amex and then also have a $200 property credit to use.
While not quite as cheap as the Conrad Algarve, I saw rates around $750 with taxes for the Conrad Fort Lauderdale. If playing in 2-player mode with Aspire resort credits to use and the current Amex Offer for $100 back on $500 could get as much as $600 back ($250 resort credit x 2 if both have the card plus $100 back on $500 via Amex Offer). Considering that you'll also get all of the other perks – including full breakfast (Hilton Diamond members only get a dining credit here), a $200 resort credit, and double Hilton points, you could stack a terrific deal at a property that I thought was excellent.
Keep in mind that this deal is only for stays through December 31st of this year, must be booked through a Hilton Impresario agent, and I believe that it must be booked at the "Flexible" rate (I believe that Hilton Honors member rates, corporate rates, AAA, and other types of discounts can not be combined). Whereas I believe that all Conrad, LXR, and Waldrof-Astoria hotels participate in the Hilton Impresario program, only select hotels are participating in this specific promotion, so be sure to check the list on the promo landing page to see if your desired property is one of them.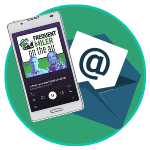 Want to learn more about miles and points?
Subscribe to email updates
 or check out 
our podcast
 on your favorite podcast platform.