Years ago, I knew of someone who had more than 90 active credit cards (I'm talking primary accounts, not authorized user cards). That's extreme. The average American has 3 or 4 credit cards. However, it is not uncommon for experienced  "travel hackers" or "award travel enthusiasts" to have ten to twenty credit cards. One of the most common questions I get from newcomers is, "Won't opening new credit cards ruin your credit score?". The truth is that this is a complex and multi-faceted situation, but the bottom line is that if the activity of getting (and/or closing) new credit cards intrinsically wrecked one's credit score, nobody would continue getting approved for double-digit numbers of cards. The fact that some people do continue to be able to get more credit cards despite opening and closing some is one indicator that the truth behind all of this is more complicated than a 30-second news bite may have you believe.
New credit card bonuses are the fastest way to build meaningful rewards
The reason this topic is of critical importance is because we often note that the fastest way to build up points and miles balances is through new credit card welcome bonuses. We have an entire page of Best Credit Card Offers where we sort issuers alphabetically and sorts cards within those bank and category sections based on the first year value of each card considering its welcome bonus and concrete perks. It isn't uncommon for value of the best new card welcome bonuses to exceed $1,000 per new card. There are cumulatively millions of points and miles on offer through new card bonuses that can yield massive value if you learn how to maximize redemptions. Indeed, credit card rewards are how I planned more than $100,000 worth of vacations for my family in a single year.
However, getting approved for the best travel rewards cards often requires having decent credit. Having decent credit in turn requires an understanding of the factors that influence your score and how to maximize the positive impact received through each of the major factors.
Many misconceptions exist about credit
At the heart of the most common misconceptions about credit is the need for a morning news show to explain a complex concept within 30 seconds or less in a way that is easily-understandable for the average audience member. Advice given in such short segments often ignores nuance in favor of broad generalizations that leave out far too much detail.
Such is the case when it comes to credit cards, with many misconceptions perpetuated by truncated explanations, the most common of which is that "opening lots of credit cards hurts your credit". While your score is likely to drop a little bit when you open a new credit card, most people see a recovery of any lost points within about six months, and in many cases your score may actually improve. On the flip side, the act of closing a credit card does not automatically harm one's credit score.
If you want to play the rewards credit card game, understanding how credit scores work and the impacts (or ways to mitigate impact) of opening and closing cards is really important.
Overwhelmed by credit card debt? If you are struggling to manage your finances, the rewards credit card game is not for you. Rewards credit cards tend to have the highest interest rates on the market and the value of any rewards you can receive will pale in comparison to the cost of fees you will pay if you can not pay off your credit cards in full each month. Furthermore, if opening new credit cards will cause you to accumulate more debt, your credit scores will undoubtedly suffer. If you are carrying balances that are accruing interest, focus on first paying those balances off in full before you worry about earning rewards from credit cards. If you decide to open credit cards to earn welcome bonuses and/or rewards for spend, be sure that you can afford to pay off your cards in full each month and avoid paying interest on purchases. Only if you pay your cards off in full will you "win" the game by earning "free" rewards.
What factors have the largest impact on credit score?
Credit scores are determined by complex algorithms. Because credit bureaus sell access to those algorithms (or the results of them) to financial institutions, they are naturally complex enough so as to protect their business models. In other words, nobody can drill down on those algorithms to perfection, and that is by design. However, we know that the following factors have the lion's share of influence on your credit score (listed in order of impact):
Payment history
Utilization Ratio
Average Age of Account
Credit Mix
There are lots of other factors that weigh in to a lesser extent, like where you live and how old you are, but the above four factors account for the majority of your credit score. Understanding the foundation of these helps us understand the effects of new accounts and how to leverage them to our benefit.
Payment history
This one is obvious: pay your bills on time and you will be all set here. Late payments typically aren't reported to credit bureaus until they are 30 days or more past due. Negative items have a strong influence on your credit score — and those negative items stick around for seven years — so you want to stay organized and avoid missing payments.
If you are behind on your bills, the games we play with credit cards are not for you. The rewards you can earn from credit cards pale in comparison to the cost of interest fees. If you are in high-interest credit card debt, formulate a plan to pay off your credit cards. That may involve getting a new card with 0% APR on balance transfers so that you can get yourself a temporary reprieve from paying more interest on your debt, but if there is any risk of growing your debt through more credit card purchases, cut yourself off. You'll need to get this part in order before anything else will have enough of an impact to matter.
Utilization Ratio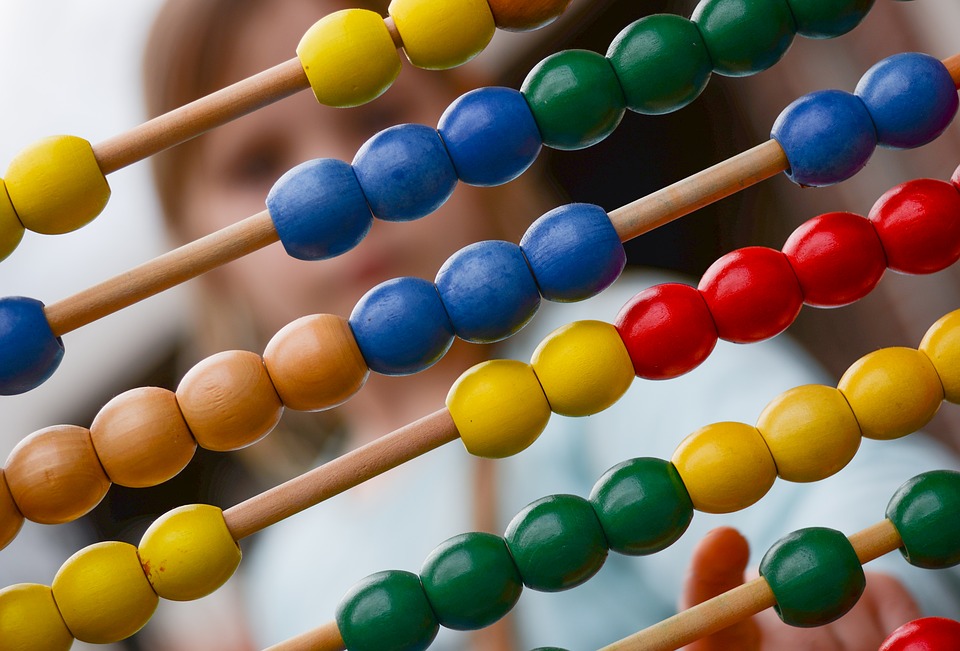 Your utilization ratio is a measurement of the amount of your available credit that you are using. The lower the percentage of your credit that is being used, the less risk you pose of getting into financial trouble and therefore the higher your score.
You may think that using a lot of your available credit is a good thing because it shows that you can be responsible and "handle" your credit and still pay your bills on time, but remember that a credit score is a measurement of risk. The higher the balances reported on one's credit cards, the higher the risk of that person running into financial trouble.
Therefore, for a higher credit score, you'll want to focus on making sure that whatever amount of credit you are "using" is a small percentage of your overall available credit — and along with that, of key importance is understanding how what you are "using" gets measured.
For instance, imagine you have three credit cards with the following limits:
Card #1: Limit of $14,000
Card #2: Limit of $4,000
Card #3: Limit of $2,000
Your total available credit is $20,000 (that's $14K + $4K + $2K). Your utilization ratio is the percentage of that total available credit that you are using.
Typically, your credit card issuer will report the balance on your card at the time when your statement generates (i.e. when they create your bill), though some issuers will report your balance at month-end or may report your balance mid-cycle if you pay your bill to $0 or have an unusually high spike in usage.
Let's imagine the credit limits above and that you have a $0 balance on Card #1 and Card #3 when your statements generate and that you have put $2,000 in charges on Card #2, resulting in a statement balance of $2,000.
Card #1 (Limit of $14,000): Statement balance of $0
Card #2 (Limit of $4,000): Statement balance of $2,000
Card #3 (Limit of $2,000): Statement balance of $0
Your utilization ratio would be as follows:
$2,000 (total statement balance) / $20,000 (total available credit across all cards) = 10% utilization ratio
That is a relatively low overall utilization ratio. In reality, anything under 10% is likely to be good enough for an excellent credit score since you seem like a low risk to get into financial trouble. I should note that you might lose a little bit in your score due to the utilization ratio on that individual card (Card #2 is using 50% of the available credit on that account), but an overall utilization ratio of 10% is good.
However, now imagine that you closed Card #1. Your total available credit would now be $6,000 ($4,000 + $2,000). If you had the same $2,000 in charges post to Card #2, your utilization ratio would now be:
$2,000 (statement balance) / $6,000 (total available credit across all cards) = 33% utilization ratio
A utilization ratio of 33% is high and would lead to a significantly lower credit score. This example is why you'll sometimes hear the advice that "closing a credit card will hurt your credit score".
But "closing a card" isn't what hurts your score, rather the increase in your utilization ratio is what can hurt your score. If the situation were different, there might be no affect at all when closing a card: imagine if you had paid off all of those cards before the balances reported so that they all reported a $0 balance to the credit bureaus. In that case, your utilization ratio would be 0%, and that wouldn't change if you closed one of the cards. As I've previously noted, those who "win" at maximizing travel rewards do not pay interest. If you are paying all of your cards to a $0 balance each month before the statements generate, closing a card may not impact your score at all.
Again, you'll often hear the misconception that closing a card hurts your score and it is easy to see how that gets perpetuated: most Americans carry a balance on their credit cards (paying interest!) and so closing a card will increase their utilization ratio and hurt their score.
By contrast, opening a new card adds to your total available credit. That could actually decrease your utilization ratio. For instance, let's continue the running example from above and imagine you have these cards:
Card #1 (closed)
Card #2 (Limit of $4,000): Statement balance of $2,000
Card #3 (Limit of $2,000): Statement balance of $0
As noted above, the utilization ratio in that example is 33% ($2,000 used out of $6,000 in available credit). If you opened a new credit card and that new card had a credit limit of $10,000, look at the change:
Card #1 (closed)
Card #2 (Limit of $4,000): Statement balance of $2,000
Card #3 (Limit of $2,000): Statement balance of $0
Card #4 (Limit of $10,000): Statement balance of $0
Your new utilization ratio is $2,000 / $16,000 = 12.5%. That is far better than 33% — your score would likely increase in that scenario.
Average Age of Account
This is the average amount of time that your accounts have been open. This factor has less impact than the other major credit score factors mentioned above, but it nonetheless has some influence.
For example, Imagine that you have one credit card that is 10 years old, one credit card that is four years old, and one credit card that is 1 year old. Your average age of account can be figured like this:
10 years + 4 years + 1 year ÷ 3 accounts = 5 years
In that case, your average age of account would be 5 years.
The older your average age of account, the better — though in practice, an average of more than 2 or 3 years will likely be enough for a good credit score and anything more than 4 or 5 years should give you a chance of a score in the "excellent" range (note of course that depending on all of the other factors, any of these numbers could be adjusted up or down).
Let's say that you opened two brand new cards tomorrow. Your average age of account would be figured like this:
10 years + 4 years + 1 year + 0 years + 0 years = 15 years ÷ 5 accounts = 3 years
As you can see, for someone with a limited credit history, adding new accounts can reduce average age of account. In my early experiences, an average age of account of at least 3 or 4 years was often enough to potentially get approved for many cards as this factor has less impact that payment history and utilization ratio (though if you are not solid in those previous categories, weakness here may not be ideal).
One of the many reasons it can make sense to keep old accounts open (particularly those with no annual fee) is because a couple of very old accounts can have a strong enough impact as to counteract much of the effect of new accounts on your overall average age of account.
Credit mix
The last of the four major factors that influence your credit score is your credit mix. Having both installment loans (like mortgages, auto loans, or student loans) and revolving accounts (like credit cards) shows that you can handle different types of credit products and has some positive impact on you score. Personally, I wouldn't go out of my way to take out a loan or finance a car for the relatively small impact this has on your score overall, but it is worth knowing that there is some positive impact to be had when you have a positive installment loan history along with your credit cards.
Inquiries ("Hard pulls")
Most sites that list factors in your credit score don't even mention inquiries, but I think this is a topic that deserves a quick mention for credit card rewards enthusiasts.
When you apply for credit, the issuer typically pulls a credit report from one or more credit bureaus. This is known as an "inquiry" or "hard pull" of your credit history.
Typically, a new inquiry will drop one's score by 5 or 10 points. Inquiries stay on your report for 24 months, but the impact of those inquiries on your scores only last for about 6 months on average.
In my personal opinion, the impact of inquiries is largely overblown in the rewards credit card community. This stems from the fact that credit card issuers usually send a letter when you are denied for a new credit account and one of the most commonly cited reasons for denying an application is "too many inquiries".
However, anecdotal experience proves that "too many inquiries" is probably not the real reason for being declined. First of all, as mentioned above, credit scoring algorithms are intentionally complex both so as to try to stay accurate and to keep products exclusive enough to keep credit issuers paying for them. Boiling down the reason for a denial into one sentence is rarely giving a completely accurate picture. I always say that if anyone has been approved for a particular card with more inquiries than you have on your report, then "too many inquiries" can not logically be the sole reason you were denied (and let me assure you: there are almost always people who have been approved with more inquiries showing).
We have frequently received reader reports about receiving completely nonsensical reasons for denial. A reader once reached out to say that she had been denied for a credit card and the denial letter said "too many new accounts" despite the fact that she had opened zero new accounts in the previous 24 months. Personally, I would take reasons given in a denial letter with a grain of salt.
Given that many issuers have rules as to the velocity with which you can apply for new cards, I think relatively few readers are likely to run into a situation where one would be consistently denied based on number of inquiries. Still, it is worth knowing that the initial hard credit pull when opening a new account will drop your score by a small amount.
Does opening or closing credit cards hurt your credit score?
If you've read all of the above, you probably view the question above and know that the answer could be complex, though I think the answer is ultimately simple: Opening a new card might hurt your score a little bit, but the impact can be somewhat mitigated and is likely short-lived. Closing a credit card won't hurt your credit score if you are paying all of your cards to a $0 or very near-$0 balance.
To give a bit more context: Opening a new credit card may result in a slight decrease in your credit score due to the inquiry on your report and the impact on average age of account. However, the effect of the inquiry is quite temporary (usually not more than 6 months) and if you have a couple of very old credit cards that you keep in perpetuity, those will likely mitigate most of the potential negative impact on average age of account. If the new account makes a significant reduction in your utilization ratio, your score may actually increase in the long run.
Closing a credit card generally only hurts if it means that your utilization ratio increases. If it is a very old account, you may also notice a chance in your average age of account — though since positive accounts remain on your reports for many years you won't notice that negative change for quite a while.
If you will apply for a mortgage soon
If you have a mortgage in your near-term plans, you may want to cease applying for new credit cards for at least the 6 months to a year before your mortgage application. It isn't impossible to get approved for a mortgage with new credit cards on your history, but there is a strong possibility that you'll have to answer questions and/or explain why you have applied for new cards if you have recent new accounts when applying for a loan to buy a home. Personally, I'd just prioritize the mortgage and cool off with new card applications for a while if I had a new mortgage on the horizon.
Bottom line
Many readers open and close credit cards almost every single year (oftentimes opening or closing multiple per year). If the action of opening and closing credit cards ruined one's credit, they wouldn't continue to get approved for new cards. Yes, there is some potential impact to your score when opening or closing credit cards, but if you are responsible with your credit, then the impact of opening and closing cards can large be mitigated and/or can be relatively negligible.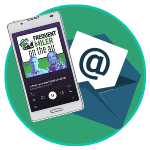 Want to learn more about miles and points?
Subscribe to email updates
 or check out 
our podcast
 on your favorite podcast platform.