A bit over two years ago I bought a bunch of miles in the Avianca LifeMiles program for about 1.3 cents each.  I was prompted to do so by posts like this one.  As time went by I discovered that this was a fantastic buy.  After all, there were amazing deals in the LifeMiles program such as 25,000 miles round trip in coach or 50,000 miles round trip for business class on Star Alliance flights from the US mainland to Guam.  Somehow, though, time went by and I failed to use those purchased miles.  And now Avianca has raised many award prices and corrected most (or maybe all?) of their award misprices (like the Guam example).  So, it wasn't such a fantastic buy after all.
Miles are worthless if they're not used.
Recently, I received notice from Award Wallet that my LifeMiles miles were about to expire.  Yeesh.  That would not be good.  Without immediate plans to fly anywhere on Star Alliance carriers, I sought out ways to keep my LifeMiles alive:
Get their credit card?  And earn even more miles that I'm not using?  No thank you.
Buy more miles? Again… no thank you.
Buy something through their online shopping portal?  Nope, they closed that one a while ago.
Buy points or trade points through Points.com?  It doesn't look like support LifeMiles.
Transfer from SPG, Membership Rewards, Ultimate Rewards, or ThankYou points?  According to my Transfer Partner Master List, none of them support LifeMiles.
Use the LifeMiles Music Store?  Nope, that's just for those who live south of the border.
Finally, I found a simple answer: donate your miles:
Avianca lets people donate miles to Banco de Millas.  Here is what they say about the donation:
Avianca is committed to children, through its donation miles program, Banco de Millas. The miles donated by both the airline and the LifeMiles members are used to facilitate the transportation of low income people in Latin America, which require care in cities in the region or abroad, served by Avianca.

Thanks to the mile contribution from the company and the LifeMiles members, the miles donation program of Avianca has benefited in the period 2006-2011 more than 1,500 people (children and parents) moved mostly from Colombia, El Salvador, Costa Rica and Guatemala, where they undergo surgery and / or treatments.

Click here to read a patient's real story!

In LifeMiles, we have consolidated the previous programs of Avianca so you can continue donating as many miles as you want.

We invite you to donate LifeMiles to the program and be part of this life-changing opportunity!
For now, I simply donated 500 miles and that was enough to extend the life of my remaining miles for two more years.  This appears to be a worthwhile charity, though, so I may log back in to donate a lot more.  That way, the miles will actually be used; and will be used by people who need them much more than I do.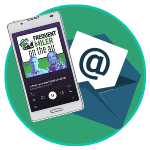 Want to learn more about miles and points?
Subscribe to email updates
 or check out 
our podcast
 on your favorite podcast platform.