One Mile at a Time reported this morning that there is wide availability for business class awards on the new Japan Airlines route between Seattle and Tokyo. This could be a great use of Alaska miles since Alaska allows a free stopover and charges no fuel surcharges on these flights (and just 60K miles). Alternatively, it could be a great use of the current point transfer bonus from Amex Membership Rewards to Avios. Cherry Blossom season is wide open with 2 seats almost every day — and some of those dates fall under off-peak season (for areas outside of Tokyo). It would require less than 45K Membership Rewards points each way in business class (or 54K during peak times) if you take advantage of that bonus – or book with Alaska for a free stopover in either direction.
The Deal
Wide open business class awards for two passengers between Seattle and Tokyo next year (from March 31st to the end of the schedule)
Quick Thoughts
Japan Airlines has excellent service and this route will be serviced by a 787-8 with JAL Apex Suites. It's a nice-looking business class seat (See One Mile at a Time for pictures).
There are several great ways to book:
Alaska charges 60K one-way to North Asia in business (plus you could have a free stopover in Japan and continue onward or a free stopover in Seattle on the way home)
Alaska charges 65K one-way to South Asia, plus add a free stopover each way
American charges 60K one-way to/from North Asia (no stopover)
American charges 70K one-way to/from South Asia (no stopover)
British Airways charges 62.5K one-way during off-peak time between Seattle and Tokyo in business (with the 40% current point transfer bonus from Membership Rewards, that's less than 45K Membership Rewards points)
British Airways charges 75K one-way during peak time between Seattle and Tokyo in business (with the 40% current point transfer bonus from Membership Rewards, that's less than 54K Membership Rewards points)
The key if booking with British Airways is that British Airways adds surcharges. Whereas a business class flight between Seattle and Tokyo using Alaska miles will cost you $53 in fees, British Airways will charge you about $185.49 (that was the fee per passenger on the date I checked for this post).
A key advantage for booking via Alaska or American is that you can add free positioning flights within the continental US and/or continue beyond Tokyo within North Asia or South Asia. Alaska also allows one stopover each way (including when booking one-way), so you could stop in Tokyo en route somewhere else or in Seattle (or elsewhere) on the way home.
You can easily find availability via the Alaska Air website. Choose a calendar view format and business class to see dates, though note that the calendar isn't entirely accurate (for example, this shows no availability on April 18th, but when I clicked through on that date I found 2 seats).
You can also see availability on Qantas.com, through Qantas requires you to log in first.
Unfortunately, these flights do not show up in searches at the British Airways website. However, an agent was able to see this availability over the phone, so you should be able to call.
If you have Alaska miles, that's obviously an attractive proposition due to the low fees. On the other hand, with the transfer bonus, British Airways can be a solid deal (and you should be able to cancel for a low fee up until 24 hours before departure). Another advantage for British Airways would be if you need to book a lap infant. Alaska can't book lap infants on other carriers and will refer you to JAL (which will charge you 10% of the adult fare & taxes – around $600 on this route on the dates I checked). British Airways charges 10% of the adult mileage cost plus taxes (i.e. 6,250 Avios or 7,500 Avios).
Speaking of mileage cost on BA, remember that they use a peak/off-peak calendar for awards. Head for Points has example calendars, though his calendars didn't match what an agent told me on the phone. According to the agent with whom I spoke are peak dates during Spring/Cherry Blossom time:
The following dates are off-peak:
I did not ask beyond that — you can either consult the Head for Points calendars or call for further info.
That cuts out Cherry Blossom time in Tokyo (usually early April), but consult the chart on this page for cities that may bloom before or after BA's peak times.
And it's not just that time of year — two seats are available in business class from when this flight begins on March 31st through the end of the calendar on many flights.
H/T: One Mile at a Time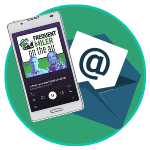 Want to learn more about miles and points?
Subscribe to email updates
 or check out 
our podcast
 on your favorite podcast platform.