The offers to stay at the Kimpton hotel brand keep on coming. There's a new Kimpton Amex Offer available today offering a $60 statement credit when spending $300+.
The Deal
Get a one-time $60 statement credit by using your enrolled Card to spend $300+ on room rate and room charges, when you pay for your stay with Kimpton Hotels from 2/20/18 to 5/20/18.
Key Terms
Enrollment limited.
Offer valid only for stays at Kimpton Hotels in the US.
Kimpton De Witt Amsterdam and Kimpton Seafire Resort & Spa are not included in this offer.
Reservations must be made online at kimptonhotels.com, by using the IHG Mobile App or by calling 1-800-KIMPTON.
Excludes all other IHG Hotel properties.
Excludes purchases at kimptonstyle.com.
Offer not valid at international locations outside the U.S.
Excludes gift card purchases.
Offer only valid on room rate and room charges.
Offer not valid for lodging stays that are paid for before the promotion start date or after the promotion end date.
Quick Thoughts
This is a decent offer to save up to 20% off the cost of your stay at the Kimpton brand. It's interesting that Kimpton is making an appearance in Amex Offers as I don't remember seeing Amex Offers for other IHG brands in the past (although I may be wrong).
If this is showing in your offers, it'd be advisable to load it ASAP as American Express have specified that enrollment is limited.
This is an especially nice deal when stacked with the promotion offering 10,000 IHG Rewards Club points for a Kimpton stay. In theory the best way to maximize that deal is to only stay one night as the 10,000 points are awarded for any length of stay. With this Amex Offer though and the right location, you might be able to spend two nights at a Kimpton for a net cost of ~$240 + 10,000 bonus points.
The terms state that Kimpton De Witt Amsterdam and Kimpton Seafire Resort & Spa aren't included in this offer. The terms stating that the Amex Offer isn't valid at international locations outside the U.S. is therefore a duplicate, as those are the only two non-U.S. Kimpton properties. I guess that might've been included in case any further non-U.S. properties are opened in the meantime though.
This Amex Offer expires on May 20, 2018. If you have a Kimpton stay lined up for after that date, you should be able to call the hotel and ask them to process your payment now, ensuring the offer is triggered.
The terms state that the reservation needs to be made on Kimpton's own website, through the IHG app or by calling them direct. Although it's not listed, I'd hazard a guess that you could also make a reservation on IHG's main website. If so, you'll be able to earn up to 9% cashback through a portal.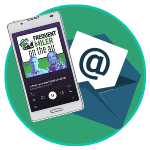 Want to learn more about miles and points?
Subscribe to email updates
 or check out 
our podcast
 on your favorite podcast platform.