My son has just completed high school and will be attending the University of Michigan in the fall to study computer science.  Early in his junior year his guidance counselor told him that he wouldn't get admitted to U of M since his grades were a bit lower than U of M's accepted student average.  Three straight A semesters later, he was admitted, and I couldn't be more proud!
When he completed classes, he had a week free before graduation.  We would treat him to almost anything.  What did he want?  He wanted to travel somewhere cool within the US, fly direct, stay in a relaxing resort, and get room service breakfast.  He had been spoiled by our winter trip to the Andaz Papagayo resort in Costa Rica where our Hyatt Diamond status (which has since elapsed) gave us free breakfast, including room service breakfast.  He loved that.  But, rather than go back to the Papagayo resort, he wanted to try something new.
In this post, I'll show how we used credit card bonuses, credit card perks, and other other deals to travel cheap, but in style.  And in each section I'll include a few words about how you could do something similar.
Fairmont Grand Del Mar
My wife and I had four Fairmont free night certificates and we had read that the Fairmont Grand Del Mar (near San Diego) was one of the best Fairmont properties in the US.  Undoubtedly there are more interesting destinations available, but this resort looked awesome and seemed to perfectly match our son's wishes.  Plus, since the certificates would expire 12 months after issue if not used, this looked to be a great bird-in-the-hand opportunity.
We thought we would fly out on Saturday morning and stay until Wednesday.  I called Fairmont to see about applying our free night certificates and learned that Saturday night (of Memorial Day weekend) was a blackout date at that property for free nights.  So, I booked Sunday through Thursday instead.  Even though two nights were booked with my free night certificates and two nights with my wife's, it was all booked as a single stay.  Given that, we were able to apply a single suite upgrade certificate to all four nights.  That got us a guaranteed free stay in their Prado suite!
Between the two of us, we also had $100 in Fairmont dining credits.  If our son wanted to order room service, that would help cover some of those charges.  Additionally, I had taken advantage of the two-hour 15% bonus Fairmont gift card promo we had published through Quick Deals, so I had a bunch of Fairmont credit to use for meals and other incidentals during our stay.
How to get a similar free stay
Unfortunately the Fairmont credit card that we used to get the free nights, the upgrade certificate, and the $100 dining credits is no longer available to new applicants.  That said, there are a few cards that offer free nights as a signup bonus (details can be found here):
Chase Hyatt Visa Signature: 2 free nights at any property, after $2K spend in 3 months
Chase Ritz Carlton Rewards Visa Infinite: 2 free nights at any Tier 1-4 property, after $4K spend in 3 months
Citi Hilton Honors Reserve: 2 free weekend nights (Friday, Saturday, Sunday) at most properties, after $2.5K spend in 4 months
With the Hyatt and Ritz cards, it's possible for a couple to each sign up for the card in order to get four free nights.  With Hilton, though, that would be quite difficult since the free nights are limited to weekend nights.
How to get a suite
None of the current free night options let you secure a suite upgrade as I did with our Fairmont stay.  Instead, your best bet may be to sign up for cards that offer Ultimate Rewards points so that you can transfer those points to Hyatt and book a suite with points.  The point cost for suites ranges from 8,000 to 48,000 points per night depending upon the hotel's category.  If you wanted to stay in a near top-tier category 6 property, it would cost 40,000 points per night.  So, you would need a total of 160,000 points for a four night stay.  That's not too hard to do if two people each sign up for cards.  Here, for example are the current signup bonuses for Chase's Ultimate Rewards cards (click each link for more information about each card):
Unfortunately, each of the above cards are subject to Chase's 5/24 Rule.  That means that if you've successfully signed up for 5 or more credit cards in the past 24 months, you probably won't get approved.  See: How to count your 5/24 status.
If you go with this Hyatt points based approach, a great trick is to find a friend with Hyatt Globalist status.  You can freely transfer your Hyatt points to that person, and they can book your award stay via the Hyatt Guest of Honor program.  That will give you full Globalist benefits during your stay (free breakfast, room upgrade if available, free parking).  Unfortunately, this approach will not work if you use the Hyatt credit card free nights.
Flights
Our son doesn't like flying and especially hates connecting flights.  For this special graduation trip we would make sure to book only nonstop flights.  For this trip, that meant Delta.  I don't remember the exact prices, but I do remember that Sunday through Thursday flights were insanely crazy expensive; Saturday through Thursday flights were awfully expensive; but Friday to Thursday flights were almost within the realm of reasonable ($427 round trip).  We decided to do Friday to Thursday.
We used a Platinum Delta SkyMiles companion certificate to book two of us (my son and me).  Now that Delta upgrades companions at the level of the topmost elite on a reservation, and now that Delta allows upgrades on companion certificates, my Diamond status would ensure a reasonable chance of an upgrade.  Unfortunately, regional upgrade certificates cannot be applied to companion tickets.  I knew the rules said that, but I called to try anyway.  No dice.
We booked my wife separately.  Unfortunately, our companion tickets had used up the moderately priced seats and so we would have to pay $554 for hers.  Using the Business Platinum card's 50% rebate (which she'll still have access to through December thanks to signing up for the Business Platinum in December), we paid 55,400 points, but will get half back for a total of 27,700 points.
We applied Delta regional upgrade certificates to my wife's ticket.  The outbound flight was upgraded instantly, and she was wait-listed for the return.  Since this trip was for our son, we gave him my wife's first class seat when the other tickets didn't score upgrades.  In the end, my wife and son flew in first on the outbound flight and only our son flew in first on the return.
Altogether, we got three round trip flights (one and a half in first class) for $455 plus 27,700 points, as follows:
My ticket: $427
Son's ticket: $28 (companion ticket mandatory fees)
Wife's ticket: 27,700 American Express Membership Rewards points
How to get domestic companion tickets
Both the Platinum Delta SkyMiles card and the Delta Reserve card offer a free companion ticket each year upon renewal.  That is, you won't get the companion ticket when you first sign up, but every 12 months after that you will (as long as you keep the card).  For details about these companion tickets, please see: Live in Hawaii to maximize value from Delta companion certificates (and 10 other tips).
Of course, Delta isn't the only airline that offers companion tickets.  For a full list of companion ticket options please see: Complete Guide to Travel Companion Tickets.  One of the best alternative options (if they fly from your local airport) is the Alaska Airlines companion certificate.  Please see details here: A great perk that isn't going away soon.
How to get free tickets with points or miles
Many, many credit cards offer signup bonuses in the form of points that can be used to pay for airfare or airline miles that can be used to book award flights.  For the former, some of the best current options are:
The Business Platinum card used to offer 2 cents per point value towards flights with your selected airline thanks to the 50% pay with points rebate.  Unfortunately, that rebate has been reduced to 35%.  So, that gives you approximately 1.54 cents per point value towards flights.
US Grant
We decided to spend the first two nights of our trip in downtown San Diego before moving out to the more remote Fairmont on Sunday.  When looking for hotels we noticed an interesting pattern.  Friday night was significantly cheaper at most properties.  For example, the US Grant (which is part of Starwood's Luxury Collection), was priced around $200 Friday night and $400 Saturday night.
Since the first night was relatively inexpensive, I decided to pay for Friday night and use points for the second night.  I discovered that the hotel was available through American Express Fine Hotels & Resorts (which is available to Platinum cardholders).  By booking the first night through FH&R we would get $100 food & beverage credit, free breakfast (in the form of $75 dining credit), and other perks.  I booked two rooms and confirmed that the food credits and free breakfast would apply to both rooms.  The Amex price was the same as the price listed on SPG's website: $214 per night after taxes.
For the second night, I booked two rooms for 12,000 points each.  I called SPG and asked them to connect the paid and points reservations so that we wouldn't have to risk changing rooms.  Done.
Altogether, we booked two rooms for two nights for a total of $428 plus 24,000 SPG points.  Plus, we had a total of $350 in food credits to spend during the stay.  Between a very elegant and expensive dinner, and breakfast room service, we spent every cent of that credit.  I'll follow up with another post on how we were able to use the credits on day 2.
How to do something similar
When booking a stay at a high end property, it's always worth checking to see if any of the individual nights during your stay are relatively cheap.  If so, you may be able to book through Amex Fine Hotels & Resorts or a similar program.  If you don't have a premium card that offers hotel benefits, it's worth checking with Virtuoso.  I found that for the US Grant, for example, you can book through Virtuoso instead to get similar benefits for the same price.
How did it go?
I'll follow up with another post about the US Grant and the Fine Hotels & Resorts booking.  Overall, we liked the hotel a lot, but city noises made sleep difficult.  And I'll follow up with a post or two about the Fairmont.  In short, it was fantastic and we would very happily return, but in a couple of ways they fell short of our very high expectations.  Stay tuned.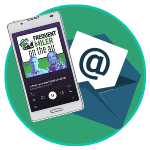 Want to learn more about miles and points?
Subscribe to email updates
 or check out 
our podcast
 on your favorite podcast platform.