When planning a vacation, do you decide your destination and then look for travel deals? Or, does the travel deal determine your destination?  This question has been on my mind lately as I've been scouring Hyatt hotels for the best premium suite deals.  For example, when I stumbled upon the fact that the Park Hyatt Zanzibar Royal Residence was bookable for only 30,000 points per night, I wondered if I could someday build a trip around this deal.  Is it crazy to let the deal lead your path?
As I thought about this, I realized that many times in the past I've let deals drive the destination.  And, as a result, I've had great experiences that I would never have stumbled upon if not for the deal.  On the other hand, I've also had great experiences on trips where the destination was the primary goal.  Deals, if any, were secondary.  I don't think there's a right or wrong path to take here.
I skimmed through the big vacation trips I've taken in the last 10+ years.  Was I more often driven by the destination or the deal?  In most cases, it was a combination: I had a destination in mind, but the deal made it real.  Still, I forced myself to categorize each trip by the primary driver: destination or deal?  The cool thing about reviewing these was seeing how often future trips were influenced by past ones.  Sometimes a deal driven trip led later to a destination driven trip, and vice versa.
Before counting up my trips, I thought that the majority were deal driven.  And I was right, but only barely.  I count 12 deal driven trips and 11 destination driven.
In the following sections I put either "deal" or "destination" in parentheses depending upon which was the primary driver of the trip.  In most cases both deals and destinations were involved, but I tried to identify the primary driver.
2008 Hawaii (destination: Maui)
We had wanted to go to Hawaii for years and finally pulled the trigger.  We found that flight prices were cheaper when booked as a vacation package (flight + car rental), and we rented an ocean-side timeshare condo to keep lodging prices down.  This was one of my favorite trips ever.  We fell in love with Hawaii and vowed to return to try out the other major islands.
2009 Australia (deal: cheap flights)
A month or two before this trip, I remember my wife saying that she read in the New York Times that there were amazing travel deals to Australia.  And it was true.  Cash rates were far lower than usual.  We only had a week free that summer to travel, but we booked it anyway.  Thanks to the long flights and time zone challenges, we only had 5 or 6 days in Sydney, but still we loved it.  We realized then that we can explore the world even if we have minimal vacation time available.
2010 Hawaii (destination: Big Island)
Hawaii's big island didn't disappoint. To save money, we repeated our trick of booking a vacation package consisting of flights and a rental car (it was cheaper than booking flights separately), and we again rented a timeshare condo.
2011 Hawaii (destination: Kauai)
Yep, another Hawaii trip.  We again booked a flight and rental car vacation package, but this time rented an apartment from an individual (rather than renting a timeshare as we had done before).  We were blown away by how beautiful this island is!
2012 Northern Michigan (deal: 44K Club Carlson promo)
Northern Michigan is a great place to visit in the summer.  And so we did.  But we were at least partially motivated by the fact that Club Carlson (now named Radisson Rewards) was offering a huge number of points for checking into each one of their brands.  And Sault Sainte Marie, MI, was one of the few places in the United States with a Park Inn.  It was a dumpy hotel so we visited only to check in to two separate rooms (one for me and one for my wife) so that we could collect the promised 44,000 points each.  The rest of the trip was destination driven.  If memory serves, we had a great time visiting Tahquamenon Falls, Petoskey, Traverse City, and Glenn Arbor.
2012 Alaska (destination: Alaska cruise)
We had heard great things about Alaska cruises.  In the end, though, we didn't love it.  We decided that we're not cruise people.  But the train ride from Anchorage to Seward was incredible.
See:
2013 Around the world (deal: use miles for first class)
At this point I had been collecting points and miles for a couple of years and I wanted to experience some of that first class goodness that I had been reading so much about.  So, I flew Lufthansa first class from Detroit to Frankfurt.  Then, Thai first class to Bangkok.  I spent 4 days in Bangkok before flying Thai first class to Hong Kong and then Singapore Suites back to the United States.  Awesome trip.
See:
2014 Paris & Switzerland (deals: Lufthansa 1st, Park Hyatt Vendome, Club Carlson 2 for 1)
This awesome trip was driven by a combination of deals.  For one, Lufthansa first class awards were wide open and available far in advance (which is unusual) from Toronto.  Second, Hyatt used to offer a free status challenge.  This would give you temporary top tier status.  So, by timing it right, I was able to use points to book the ultra-lux Park Hyatt Vendome with points, and my temporary top-tier status ensured that we got an awesome upgrade and free room-service breakfast.  And then there was the Club Carlson (now Radisson Rewards) Visa which used to offer two award nights for the price of one.  My wife and I each had the card, so we booked two back to back two-night stays at the Radisson Blu, Lucerne in Switzerland.  Our favorite part of the trip, though, was destination driven: We spent a few nights at a wonderful little inn in a Swiss mountain village named Mürren.  We loved everything about it.
See:
2015 China (deal: $400 mistake fare)
American Airlines had a mistake fare: Round-trip business class flights to China were pricing at around $400.  I jumped online and booked my tickets for the only time-slot I had available.  This had me departing on a Tuesday and returning the same week on Friday.  Of course, it takes a while to get there, so I arrived late Wednesday evening and departed Friday morning.  In other words, I had Thursday to see China.  I did my best to see it all :).
See: One day in Beijing. Fewer words, more photos)
2015 National Parks (destinations: Arches, Bryce, Grand Canyon, Zion, and the Hoover Dam)
This was an awesome 2-family trip where we spent most of our time hiking through the incredible beauty of a number of national parks.
For full details about this trip, see: Arches, Bryce, Grand Canyon, Zion, and more via trains, planes, and automobiles.
2015 Chile (destination: visiting a friend)
The primary purpose of this trip was to get away and visit a friend in Santiago Chile.  Of course, we took advantage of deals to get there (we flew AA first class with miles) and for lodging (we stayed at the Grand Hyatt Santiago and we were upgraded to the Diplomatic Suite, shown above).  Unfortunately, this hotel is no longer a Hyatt.
For details, see: To and from Santiago Chile, my favorite Diamond upgrade ever, and a weird Centurion Lounge lost and found policy.
2016 Necker Island (deal: 1.2 million miles)
A week on Necker Island now costs 1.5 million Virgin Atlantic miles, but at the time I went it cost "only" 1.2 million miles.  I know that doesn't sound like a deal, but it was definitely this award opportunity that led us to the island.  This was a trip of a lifetime — totally worth it.
See: Is Necker Island really worth 1.2 million miles?
2016 Costa Rica (deal: Andaz Peninsula Papagayo Costa Rica)
We like to vacation somewhere warm each winter to get away from the Michigan cold.  Often this means visiting my wife's family in Florida, but this year we decided to go farther afield.  I had read great things about the Andaz Peninsula Papagayo hotel in Costa Rica.  At the time, the hotel cost only 15,000 points per night (now 20,000).  And at the time of year we wanted to go, they would have charged nearly $1500 cash per night after resort fees!  So, the 15,000 points per night was an absolute steal.  What an awesome trip!
Read about it here: Huge value from Hyatt: Andaz Peninsula Papagayo Costa Rica
2017 San Diego (deal: Fairmont free night certificates)
For this trip we knew we wanted to go somewhere relaxing and my family preferred staying within the US.  Well, I had to use up my Fairmont free night certificates, right?  So, away we went to the Fairmont Grand Del Mar.
Read about our trip here: Booking a luxury trip with points and deals.
2017 Italy (destination: Tuscany)
To celebrate my 50th birthday, we booked a culinary tour of Tuscany.  Other than using miles to get there and back, and a deal on a hotel night in Florence, this trip wasn't about saving money.  We absolutely fell in love with Tuscany.
I haven't written about the culinary tour, but you can see my photos from Florence here: Florence! Fewer words, more photos
2018 Japan (deal: Delta One Suites)
I booked the return ticket for this trip before booking anything else.  Delta One Suites were brand new and one of the first routes served was between Detroit (my home airport) and Tokyo.  I found that I was able to book Delta One Suite saver-level award seats near the end of schedule, so I booked them.  We spent half of our trip in Kyoto and half in Tokyo.
Unfortunately, I don't think I ever wrote up our trip itself, but you can read about our flights here: Delta One Suite Review. Detroit to Tokyo Narita and Back.
2018 Germany & United Kingdom (deal: Wyndham 15K)
The genesis of this trip was a Wyndham deal where we were briefly able to book any Cottages.com property for only 15,000 points per night.  With another family, we scoured the website for amazing properties and landed on this 8 bedroom Manor House in Dorset, United Kingdom.  Around this target, we wove a much broader trip that started in Germany (Cologne, Baden-Baden, Neuschwanstein Castle, Munich) and continued on to England (London, Highclere Castle, Bath, and Dorset).  Most of the individual stops were destination driven, but the overall trip wouldn't have happened if not for the Wyndham deal.  And we're very thankful for that because the trip was epic.
See: Seeking value, finding adventure for 15K Wyndham points per night
2019 Grand Cayman (destination: visit friends)
To get away from the winter chill this year, we took the opportunity to visit friends we had made on Necker Island.  We paid for the trip with points and miles, but the destination was chosen first.
See: Westin Grand Cayman Seven Mile Beach Resort Review.
2019 Cornwall, UK (destination: hike South West Coast Path)
This trip was partly inspired by our trip to Dorset the year before.  During the previous trip we saw firsthand how awesome the British coastline was.  On this trip we found a service that moved our bags from one inn to another as we hiked the South West Coast Path around the tip of Cornwall (starting from just east of St. Ives, we hiked around the tip, and ended at Penzance).
In this silly video I show off the hike:
2019 Hawaii (deal: Delta lie-flat awards + Marriott certificate)
Delta had just added nonstop service between Detroit and Honolulu and then blogs (like Frequent Miler, of course!) reported that first class awards were (at the time) wide-open  and bookable for only 37,500 miles one-way with Virgin Atlantic miles.  I booked it and encouraged friends to do the same (they did).
I also had a Marriott 7 night stay certificate that I wanted to use before it expired.  As you'll see from my review, this was perfect for a group trip: Koloa Landing Resort at Poipu (Kauai, Hawaii).
2019 Grand Cayman (deal: IHG free night certificates)
Even though we had been to Grand Cayman in the beginning of the year, we decided to return because we had three uncapped IHG free night certificates that were about to expire and I believed that the Kimpton Seafire resort would be our best use of those certificates.  The resort was fantastic.
See: Kimpton Seafire Grand Cayman. Bottom Line Review.
2020 Colombia (destination)
This year, my mom and I decided we should take a trip together.  We knew we wanted to go someplace warm, but otherwise we were unconstrained.  I had heard great things about Colombia and neither of us had been before, so we chose to go there.  We originally planned to visit two cities, but with only 5 days we ultimately decided to stay in Bogotá.  We had a great time.
See: The Artisan D.C. Hotel Bogotá, Autograph Collection (Marriott). Bottom line review.
2020 California Carmel Valley & Big Sur (destination)
My wife and I were supposed to go to Singapore for her work, but that trip was scuttled due to COVID-19.  Since we had time blocked off, we decided to take a domestic vacation.  Since we love the California coast, especially around Big Sur, we decided to return to that area.  It was only after picking the general area that I found two great Hyatt resorts in the area: Carmel Valley Ranch and Ventana Big Sur
See:
What's your approach? Deal or Destination?
Comment below.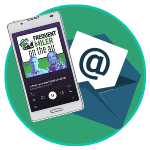 Want to learn more about miles and points?
Subscribe to email updates
 or check out 
our podcast
 on your favorite podcast platform.