Update 1/30/21: Marriott has closed registration for the status match challenge. This offer was never expected to be permanent and given the reduced requirements and faster path to elite status for those who had any status last year, I'm not surprised to see this pulled for now. It seems likely that this will come back again, but for now it's dead.
The original post follows.
~~
Well if there is anyone out there left who doesn't have Marriott elite status wrapped up for the foreseeable future, you can now parlay your status from Hilton Honors, World of Hyatt, Accor Live Limitless and IHG Rewards Club into an instant Marriott status match. Maintaining status will require either 5 nights (Gold) or 15 nights (Platinum) in the next 90 days after registering. If you're eligible, this could certainly be a decent offer since you get status benefits immediately rather than having to wait until you complete the challenge.
The Deal
Marriott Bonvoy is offering a status match challenge that will award instant elite status and the chance to extend status for a minimum of one full year with qualifying activity.
Competitor status being matched in this offer includes:

Hilton Honors

Gold or Diamond = Marriott Bonvoy Platinum

World of Hyatt

Explorist = Marriott Bonvoy Gold
Globalist = Marriott Bonvoy Platinum

Accor Live Limitless

Gold = Marriott Bonvoy Gold
Platinum or Diamond = Marriott Bonvoy Platinum

IHG Rewards Club

Platinum or Spire = Marriott Bonvoy Platinum

Note that you will need to show proof of status in the competitor program and at least one stay in the past 12 months with that program
To maintain upgraded status, you will need the following stay activity within 90 days of being upgraded by Marriott:

Marriott Bonvoy Gold = 5 nights within 90 days of activation
Marriott Bovoy Platinum = 15 nights within 90 days of activation
Key Terms
The 90-day period begins when the member is officially upgraded
The number of registrations will determine how long the status challenge will be available (i.e. this may be available for a limited time)
It may take a few days to determine eligibility
Eligibility requires uploading proof of corresponding elite status in one of the four competitor programs and at least one stay in the prior 12 months from the registration date at a participating property in that program
If members complete the challenge, it counts toward Lifetime status
Paid nights at a qualifying rate count toward the promotion.
Nights spent while redeeming an award are ineligible and do not count toward the promotion.
Rooms booked through most third-party online retailers and select travel agency bookings are ineligible to earn for this promotion.
Marriott Vacation Club® owner-occupied weeks are not eligible for credit.
Stays at Marriott Executive Apartments® and Homes and Villas by Marriott International are not eligible for credit.
Quick Thoughts
My first thought is for those folks who lament the Hilton program by saying, "If everyone is elite, nobody is elite". Marriott certainly seems to be doing everything it can to swell the ranks of elite status this year. Between giving everyone credit for half the elite nights required for the status they earned last year and some good targeted offers, we've previously asked if it might be worth mattress running Marriott elite status.
And truth be told, I think a lot of readers are likely to have a path to Platinum status that is as short if not shorter. After all, if you have one Marriott personal credit card and one Marriott business credit card, you would have 30 nights toward elite status — more than enough for Gold and 20 nights short of Platinum. If you had any Marriott status last year and have a business and personal credit card, your path to Platinum is likely only 7 nights.
On the other hand, if you don't have a reduced path like that available already, and particularly if you have an important stay coming up where having elite benefits now (instead of sometime down the road) would be valuable for you, it would absolutely make sense to register for this promotion now and enjoy elite benefits for almost the entire rest of 2020. If you naturally reach the number of nights required for elite status in the course of the challenge, I assume that you won't need to complete the challenge (that is to say that if you're at 43 nights now and do the challenge, you should get Platinum status at 50 nights – before completing the 15 nights required for the challenge). The challenge would essentially give you the benefits before you've earned them. That's not at all a bad deal for those in the right position.
Greg and I previously discussed on the podcast that it probably isn't worth mattress running seven nights no less fifteen (unless of course you have a great use for the status in the coming year).
All of that is to say little about Marriott Gold — mostly because there is little to say about it. Marriott Gold gives you 2pm checkout at most properties and a couple more points per dollar spent, but that's it. You need Platinum status for free breakfast / lounge access, so that's the one to shoot for here.
The nice thing is that Hilton Gold or IHG Platinum — both statuses that you can get with a single credit card that carries an annual fee under a hundred bucks — match to Marriott Platinum. Getting free breakfast and/or lounge access at Marriott for 90 days courtesy of a match from IHG Platinum (which you could have thanks to the old $49 credit card that is no longer available to new applicants) is a pretty good deal.
Keep in mind also that Marriott base and Silver members can also take advantage of this offer if they have status with another program.
As a reminder, the key benefits of Marriott Platinum status are 4pm checkout at most properties and free breakfast / lounge access at most properties. That said, benefits vary a bit. At Ritz-Carlton, you get neither free breakfast nor lounge access. At Courtyard by Marriott, you get a credit of $10 per person for up to two guests to use for food at the market. It is a confusing system that required creating a resource page to check on your benefits, so see this resource page for more (but keep in mind that elite benefits aren't currently guaranteed given the pandemic, so you'll want to check with individual properties to see how they are handling some aspects of the program):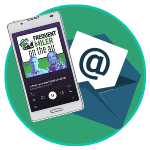 Want to learn more about miles and points?
Subscribe to email updates
 or check out 
our podcast
 on your favorite podcast platform.