When I meet long time readers in-person they often ask what exactly I do to manufacture spend.  They want to know which credit cards I use, what techniques I employ, and how much spend I manufacture.  I think that the primary motivation for questions like these is the desire for guidance.  People want to know if they're using the best techniques, whether they're spending too much or too little, and whether they've missed out on any opportunities.  When I describe my approach, I often get the feeling that listeners are a bit disappointed.  They realize that the approach I take is unique to my goals and situation and rarely helps to inform their own.  Still, since I'm often asked, here's the answer….
Background
"Manufactured Spend" is a collection of techniques for increasing credit card spend in ways that results in getting most or all of your money back. The reasons for doing so include: meeting credit card minimum spend requirements, earning credit card big spend bonuses, or simply earning credit card rewards.
My goals
I'll probably elaborate on my 2015 goals in a future post, but for now here's a short list, specific to manufactured spend:
Continue to qualify for high level Delta elite status for myself and my wife (see "How to manufacture Delta elite status").
Sign up for the best credit card offers and meet minimum spend requirements.
Take advantage of category bonuses and spend bonuses such as the Chase Freedom and Discover It quarterly 5X categories, and the occasional targeted offer (for example, my wife was recently offered 15,000 bonus miles if she spends $500 per month for 3 months with her US Airways credit card).
Consider spending $40,000 on an AA Executive card to earn 10,000 elite qualifying miles
It's worth pointing out some things that are not on the list:
Earn cash back
Maximize all avenues of manufactured spend
I know plenty of people who take manufactured spend techniques to the extreme and spend hundreds of thousands of dollars per month.  Some actually earn a living doing this.  Others simply earn as many rewards as they can, as fast as they can, almost like a second job.  I believe that some do this because they feel like they're missing out if they don't.  They feel that since others are getting these huge rewards, they need to as well, just to keep up.  Some are sure that the manufactured spend techniques will end soon and so it is a race to earn as many rewards as possible before its too late.
I don't feel that way.  Manufactured spend techniques come and go all the time.  I'm willing to bet that when the current best opportunities go away, others will arise.  And, going to extremes is hazardous.  I know many people who have had their bank accounts (along with their credit cards) shut down for suspicious activity.  They weren't doing anything illegal, but it looked like they were.  I even have a friend who received an unannounced home visit from a Special Agent for the United State Postal Inspection department due to his frequent purchases of money orders from the post office.
While I'm far from immune to shut downs, I do try to practice moderation.  I manufacture spend in order to meet goals, not as open ended way to earn unlimited rewards.
My approach
REDbird / Serve
The vast majority of my manufactured spend approach currently relies on REDbird (see "REDcard changes everything").  I currently manage four REDbird cards.  Since each card can be loaded up to $5K per month, that gives me $20K per month of easy and free manufactured spend.  That's a total of $240,000 in spend per year.  Once money is loaded to each card, I use the card's free bill pay function to pay my credit card bills.
I may convert one of my REDbird cards back to a Serve card.  Or, I may try to convince another relative or friend to get a Serve card that I can manage.  The reason is two-fold: 1) Since I blog about these products, it would be good for me to have a Serve card if/when new features of note become available; and 2) Sometimes there are great deals available for buying Visa gift cards.  And, while it is possible to load REDbird with Visa gift cards, I don't like doing so with small denominations ($200 or less).  With each card, the cashier has to enter in the last four digits before you can move on to the next card. Meanwhile, inevitably, the line behind you grows restless.  With Serve (or Bluebird), I could instead make my way to a Walmart that has a working automated kiosk (they're rare, but they do exist) and load my gift cards one by one without bothering anyone.
See also: The complete guide to Bluebird, REDcard, Serve, and SoftServe.
Amex gift cards
In order to increase rewards and to offset the cost of some manufactured spend techniques, I buy Amex gift cards through cash back portals.  The current best rates are for 1.5% cash back, but its not unusual to see rates jump to 2% or 2.5% cash back for a day or two.  I prefer to buy personalized Amex gift cards since that gives me the ability to put my name on each card.  That way, if a cashier asks to match the name on my credit card (the Amex gift card) with my ID, I'm good to go.  I expect to use most of my Amex gift cards at Target for reloading REDbird.  If/when Target stops accepting this form of payment for REDbird, I'll move on to another option such as buying Visa gift cards at grocery stores.
Caution: Do not use Citibank credit cards to pay for Amex gift cards online since you will likely be charged a cash advance fee.
See also: The complete guide to Amex gift cards.
Gift cards with PINs
It is sometimes possible to earn 5X rewards when buying $500 Visa or MasterCard gift cards.  For example, some cards offer 5X rewards at grocery stores (Chase Freedom, for example, offers 5X at grocery stores this quarter, up to $1500 in spend).  Those gift cards, then, can be unloaded either by loading to REDbird, Serve, or Bluebird or by buying money orders or paying bills.  Since fees on $500 gift cards tend to be around 1%, it can be quite profitable to buy them with a 5X card.
See also: Playing 5X everywhere Whack a Mole
Federal Taxes
Federal taxes can be paid by credit card, and fees are as low as 1.87%. Anytime credit card rewards exceed 1.87% it can make sense to pay your taxes this way.  Plus, if you itemize deductions, you can list these fees as deductible expenses and save a bit on your taxes.  While its possible to pay taxes with Amex gift cards in order to net almost no fees, I find it easier to pay with a regular credit card.  Then, profit I earn from buying Amex gift cards through a portal and liquidating at Target is used (mentally) to offset the tax payment fees.
See also: The ultimate guide to paying taxes by credit card, debit card, or gift card.
Miscellaneous other stuff
The approach I described above is far from an all encompassing points & miles strategy.  Instead, it is the big-picture approach I'm taking for manufacturing spend in order to meet the listed goals.  As opportunities come up I'll probably add in additional techniques.  For example, when stores offer huge rewards through portals, it often makes sense to buy and sell items just for the rewards.  Or, when there are special deals for gift cards, it could make sense to buy the gift cards and resell them, sometimes for a small profit.
Additionally, there are often opportunities to earn rewards that have little or nothing to do with manufactured spend.  These include hotel and airline promotions, flower deals, and much more.  I will, of course, continue to take advantage of these deals (and to write about them) as they come up.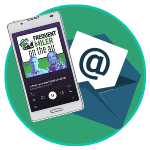 Want to learn more about miles and points?
Subscribe to email updates
 or check out 
our podcast
 on your favorite podcast platform.