In early July, my wife, my son, and I all applied and were approved for new credit cards (see: 3 Inks approved again. 420K points "in the bag").  In total, we'll earn 420,000 bonus points after completing the welcome offers' minimum spend requirements: $8,000 per card.  I previously reported my intention to meet that spend through buying groups, but due to extremely bad timing on my part, I've had to pivot…
Buying groups, background
I didn't previously have much experience with merchandise buying groups.  Stores often have sales with limits of how many can be purchased by each customer.  Buying groups make money by reselling these items.  They can't directly buy in quantity at advertised sale prices, but they can do so indirectly by buying from people like you and me.  So, we buy as many as we are allowed and can have the items shipped directly to the buying group's address which is always in a sales-tax-free state.  Then, the buying group pays us back.  Sometimes we even make a small profit.  The point, for us, is primarily to increase credit card spend and to get that money back.
For a more thorough overview of buying groups, including the many risks and cautions to be aware of, please see Tim's post: Using Buying Groups to Increase Credit Card Spend.
Caution: there are real risks to using buying groups!
Risk of non-payment is real, both in merchandise and gift card buying groups. Like all companies, buying groups sometimes go out of business. In those cases, there are often customers left holding the bag. In one of the most notorious cases, a gift card group went out of business and one unfortunate gal was owed over $100K. This is one of the reasons why it's wise to diversify as a general rule.
Some retailers like Target, Best Buy, Ebay and Dell will block accounts that they suspect are reselling from ordering through their sites. Dell operates on a hair-trigger. Shutdowns happen. Most folks reading this will probably not be buying from these retailers at a clip that draws their ire (outside of Dell), but go in with eyes open.
Amazon.com allows buying 3rd party gift cards with Amazon gift card credit, but Amazon has been known to shut down the accounts of some customers doing this. If you value your Amazon account, proceed with caution.
Amazon.com is also one of the easiest retailers from which to drop-ship. Shutdowns do happen, though. It pays to start small, ramp up slowly, and pay as much as you can for buying group products with credit cards instead of Amazon gift cards.
My Buying Group Experiment
In my family we have three new credit cards in which we needed to spend $8,000 each in order to earn our welcome bonuses.  In order to learn firsthand about buying groups, I decided I would meet those spend requirements through buying groups.  Specifically, my intent was to use a different buying group with each card.
In a previous update, in July, I described some early failures I had when dipping my toes into the buying group waters (see: My Buying Group Experiment — Day One Failures). The few orders I had placed so far for BuyForMeRetail had been cancelled.  And my timing was awful: We had received these cards in the mail shortly after Amazon Prime Days had ended.  As a result, I had missed out on a huge number of buying group deals.
After posting my July update, I tried some more BuyForMeRetail deals.  I tried different merchants and I tried shipping to different BuyForMeRetail addresses, but all of my orders were cancelled.
Next I tried a few deals through MaxOut Deals (this is our affiliate link — thank you!).  I started with a very small order from Kohls.  Cancelled.  Next, I placed a small order through Lowe's, and that shipped!  Amazingly, MaxOut Deals received the items two days later and credited my account that same day for more than I had paid!  Sweet, it seemed I was on to something!  So then I tried a few more Lowe's deals, but hit a wall.  Most of the items were sold out by the time I got to them, and one didn't have a free shipping option and so it became a bad deal with the limited supply available.
Next, I went on vacation for most of August.  I didn't want to deal with this stuff while on vacation and so I didn't.  I should have thought about this before deciding to do this buying group experiment!
In early September I finally returned to the task.  Nearly two months had passed since we applied for these cards and so I was getting nervous about completing the minimum spend requirements.  To-date I had spent less than $100 on each card!  I sent a secure message to Chase to find out the drop-dead date for meeting spend.  The answer: October 6.  Yikes, I only had a month to do it!
My next experiment was to ditch merchandise buying groups and try gift card buying groups instead.  Specifically, I had heard good things about Aligned Incentives and so I gave them a try.  I was almost instantly flooded with deal emails.  Many of the deals didn't apply to me because they were in-store deals for stores that are not nearby.  And a lot of the deals were money-losers.  I prefer to do buying group deals where I break even, or better.  A few deals came in each day that did work for me, though.  With very little effort I completed a couple of deals and Aligned Incentives paid me by e-check 2 weeks later.  That was encouraging.  The low amount I had spent, though, was discouraging.  Most of the online deals were for things like a $50 gift card that you could buy for $40, limit one, and Aligned Incentives would pay $40 for that gift card.  These deals are easy, but hard to scale.
Giving up, for now
Ultimately, mid-month I realized that I was cutting things too close with this experiment.  I needed to complete $24,000 spend in a short amount of time.  Luckily for me, I had an easy alternative.  I owed a lot in estimated taxes and so I used the Ink cards to pay those taxes (See: Pay Taxes via Credit Card).  We've already received the welcome bonuses on 2 of the 3 cards.
Going forward, I'll keep doing buying group deals when they're easy.  I liked the experience with the gift card buying group (Aligned Incentives) much more than my experiences with merchandise buying groups.  The latter were just too frustrating when one order after another got cancelled.  If I lived in a sales-tax-free state, I might have a different opinion.  Some merchandise buying groups (including MaxOut Deals) offer free shipping labels for many deals so that you can buy things in-store or to be shipped to your home and then mail them to the buying group.  I think that would be much more straightforward and scalable.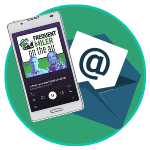 Want to learn more about miles and points?
Subscribe to email updates
 or check out 
our podcast
 on your favorite podcast platform.