The Radisson Q1 2020 promotion began this week and it is good for up to 150,000 bonus points based on your stay activity between January 15, 2020 and March 31, 2020. Don't forget to register.
The Deal
Radisson Rewards is offering bonus points based on stays now through March 31, 2020. Register and then complete stays to receive bonus points as follows:

2 stays = 5,000 bonus points
3 stays = 15,000 bonus points
5 stays = 30,000 bonus points
10 stays = 75,000 bonus points
15 stays = 150,000 bonus points
Key Terms
To be eligible for the Promotion, you must: (i) Be a Radisson Rewards member ("Member"); (ii) Register online for the Promotion prior to checkout of the first Eligible Stay (to become an "Eligible Member") and (iii) Complete all Eligible Stays between January 15, 2020 and March 31, 2020 ("Promotion Period").
The Promotion is available at all Radisson Collection, Radisson Blu, Radisson, Radisson RED, Park Plaza, Park Inn by Radisson, and Country Inn & Suites by Radisson hotels worldwide (collectively, "Participating Properties").
Eligible Members will earn Bonus Points based on the number of Eligible Stays completed at Participating Properties during the Promotion Period, not to exceed 150,000 total Bonus Points ("Promotion Bonus"). Bonus Points will be credited to the Member's account throughout the Promotion Period, when the standard points are credited, usually within 5-10 business days after the Eligible Stay has been consumed.
An "Eligible Stay" means one or more consecutive Eligible Nights at the same Participating Property, regardless of the number of check-ins or checkouts that occur during that stay.
An "Eligible Night" means a night at a Participating Property that is booked at an Eligible Rate, identified in the Participating Property's reservation system as eligible to earn Radisson Rewards Points ("Points"). See the Radisson Rewards Terms and Conditions for more information.
Stays paid for by redeeming Points or Points + Cash are eligible to earn toward the Promotion bonus.
This Promotion is valid on previous reservations for Eligible Stays.
Stays and Nights booked using an ineligible booking source such as an Online Travel Agent (sometimes referred to as "OTA") are not eligible.
Quick Thoughts
The Radisson Q1 2020 promo makes the most sense if you can meet the full 15 stays. The terms include both paid and award stays and there is no minimum stay length, so fifteen one-night stays ought to trigger the full 150K bonus points. That's potentially not a bad deal. Our Reasonable Redemption Values peg Radisson points at a value of 0.38c each (you can of course get more or less depending on how you redeem the points). That makes 150K points worth about $570. That's a pretty good bonus return.
Keep in mind that the Radisson Rewards Premier Visa Signature comes with automatic Radisson Gold status, which gets you 25 points per dollar spent on top of 10 points per dollar spent at Radisson properties on the card. That means you'd be earning 35x on paid stays on top of the bonus points.
As an example, let's assume you paid an average of $100 per night and paid with your Radisson Rewards Premier Visa. This won't be a perfect example since you'll pay tax on the room rate (and also earn some points on that spend on your credit card), but if you made fifteen one-night stays at $100 per night ($1500 total spent) and paid with your Radisson Rewards Visa, you would earn:
$1,500 x 35x (25x for Gold members + 10x for paying with the Radisson Visa) = 52,500 Radisson points
150,000 bonus points (for 15 stay)
Total = 202,500 points
Based on the RRVs, that's about $769.50 in points — good for a return of about 50% before considering any portal cash back. That's certainly not bad if you're a Radisson fan and/or have an employer paying for your stays.
Loyalty Traveler points to some locations that cost less than half that theoretical example, so you could certainly do even better if you have cheap Radisson stays on your radar.
I personally won't spend 15 nights in hotels between now and 3/31 and am even less likely to spend the few nights I need in Radisson hotels, so this promo won't call my name. That said, I think the value is actually pretty good and might consider it if I had some cheap Radissons that would meet my needs well enough.
We've added this to our list of current hotel promotions.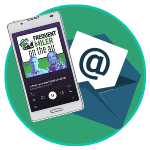 Want to learn more about miles and points?
Subscribe to email updates
 or check out 
our podcast
 on your favorite podcast platform.