On January 1, 2018, my wife and I set off on what was meant to be a 5 year, 50 state road trip. International travel, spending more time than anticipated in certain states and COVID have all served to slow down that timeline, so we've extended it to an 8 year trip.
We've put just over 100,000 miles on our car since setting off, driving east to west and north to south and round and round. We did the road trip on a budget of $100 per day for our first four years and recently increased it to $125 per day for the final four years due to inflation. That budget has to cover everything – accommodation, gas, food, activities, hotel pet fees, cell phone bills, etc.
Using hotel points and discounted Airbnb gift cards for some nights has helped us reduce our accommodation expenditure to $25-$45 per night on average. However, seeing as we move "home" every week, when it comes to saving money on gas we don't have the luxury of knowing which gas station in our local town is generally the cheapest like most people do. As a result, I've had to utilize all kinds of methods to save money on gas over the last 4.5 years, with the different techniques varying depending on what's available at the time, where we're visiting, etc.
Greg asked me to put together a list of ways that we save money on gas, so here's a list of all the methods I use – along with one or two I've not used yet but really should look into! Some of these will be options you're already aware of, but hopefully there'll be one or two new tips and tricks you can add to your cost-cutting repertoire. Be sure to read to the end as there's a bonus section with additional tips sharing some extra ways to get rewarded at the pump.
12+ Ways To Save Money On Gas
1) Grocery Store Fuel Points
Most of the large grocery store chains around the country have loyalty programs that provide the opportunity to redeem your points for savings on gas. Some examples include:
Kroger (includes affiliate stores like Ralphs, Harris Teeter, Fry's, Smith's, etc.)
Albertsons (includes affiliate stores like Safeway, Vons, Shaw's, etc.)
Giant, Martin's and Stop & Shop
Weis Markets
Each of these programs works differently. Most give one point per dollar spent on groceries, while some offer bonus points when buying gift cards which can help you rack up gas savings more quickly.
For example, Kroger always offers 2x fuel points on gift card purchases, but for at least a week or two each month they tend to offer 4x fuel points. If you buy a $100 gift card, that means you'll earn 400 fuel points which can be redeemed for 40c off per gallon on up to 35 gallons. If you can fill up to that 35 gallon limit you'd save $14, so effectively 14% based on how much you spent on gift cards. You can pay for those gift cards with a card that earns more at grocery stores like 4x Membership Rewards on the Amex Gold card. If you value Membership Rewards at 1.5cpp (cents per point), that's another 6% back.
Bonus Tip: If your vehicle's gas tank isn't large enough to max out the savings from your grocery store's fuel program, do you have another household vehicle you can have your partner or child drive to the gas station with you in order to fill up both at the same time. Alternatively – or in addition to that – you could fill up one or more gas canisters. Note that some grocery store gas stations frown on this, especially filling up two vehicles, so it's best to try remaining inconspicuous when doing this rather than yelling out "OK honey, you can move the truck and bring the car around now!"
2) Discounted Gas Gift Cards
Most of the large gas station chains around the country have gift cards you can pay with when filling up – Shell, BP, Chevron/Texaco, etc.
It's sometimes possible to buy these at a discount one way or another. One example is the Publix grocery chain that sometimes has paper coupons giving $10 off when buying $50+ groceries with a $50 gas gift card.
Another option is to take advantage of spending offers like certain Amex Offers, Chase Offers, etc. For example, we sometimes see Staples Amex Offers and Office Depot/OfficeMax Chase Offers giving 10% or 20% back. Both those stores have gift card racks and so you can buy gas gift cards to lock in the savings from those offers.
Another couple of recently-introduced options are Choice Pack & Go and Choice Thank You gift cards. Choice gift cards work in the same way as Happy gift cards in that they can be redeemed at select retailers and/or restaurants. The Pack & Go and Thank You brands can be used for several retailers and services including Chevron/Texaco.
There are often deals on Choice gift cards (you can find the latest Choice gift card deals here), so you can buy these at a discount and exchange them online for Chevron/Texaco gift cards. You can then load the gift cards to the Chevron app to redeem them at the pump.
3) Fluz
Fluz is an app that sells instant gift cards and offers cashback for doing so. Although they don't have a wide range of gas gift cards available in the app, Chevron and Texaco are two options.
One of the particularly useful features of Fluz is that it often passes on merchant coding. That means that if you buy a Chevron or Texaco gift card in the app, you'll not only earn cashback on the purchase but you'll also earn bonus points when paying with a credit card that offers more at gas stations.
That can be a great double dip, especially on the rare occasion that Fluz boosts the cashback rate for Chevron and/or Texaco. They recently offered 7%-10% cashback  on both brands depending on the payment method you used. That was limited to $30 per day, so I bought those a few times with my Wyndham Rewards Business Earner credit card as that earns 8x at gas stations. As a result, I earned 7% cashback (i.e. $2.10) from Fluz along with 240 Wyndham Rewards points per purchase, loading the gift cards to Chevron's app ready for future use.
4) Gas Station Loyalty Programs
Most of the nation's large gas stations chains have their own loyalty programs. There's Shell Fuel Rewards, BPme Rewards, Exxon Mobil Rewards+, Speedway Speedy Rewards, Marathon MakeItCount Rewards, etc.
Several of these programs either give you an instant discount when entering your phone number at the pump or points that can be redeemed for savings on gas on a future fill-up. For example, Shell Fuel Rewards gives 5c off per gallon as standard, with the ability to earn additional discounts through various activity.
5) T-Mobile Tuesdays
Every Tuesday, T-Mobile runs T-Mobile Tuesdays – offers that have to be claimed that day and redeemed within a few days.
In addition to those different deals each week, they've had a long-standing weekly offer giving a code for 10c off per gallon with Shell Fuel Rewards. If you already have Gold status with Shell Fuel Rewards, your existing 5c off per gallon will be boosted to 10c rather than adding on 10c to make it 15c off per gallon.
6) Google Maps
When you're driving along a highway far from home, there's no way of knowing from road signs whether the gas stations listed as being at the next exit are going to be reasonably priced or expensive.
There's a solution to that though – Google Maps. If you're using Google Maps anyway for directions, tap the magnifying glass and then tap 'Gas Stations.' That'll display nearby gas stations, along with the price per gallon of gas. You can then move the map to look at stations further along your route in case driving a few miles further will give you access to cheaper gas prices. Using this method has saved us more than 20c per gallon on more than one occasion.
You can use a similar method to search your local area even if you're not driving along.
7) GasBuddy
GasBuddy is an app and website that has a number of gas-saving features. One works similar to Google Maps in that it allows you to look up gas prices near you to find the cheapest gas station.
Another feature is that you can get their free GasBuddy card that gets linked to your checking account. Paying with their card can apparently yield savings of up to 25c off per gallon, but I've never used it myself and so can't attest as to whether the savings in real life are actually that high. If 25c off per gallon is a true representation of what you can save then that's excellent, although it does mean you're forgoing the opportunity to pay with discounted gift cards, earn credit card rewards, etc.
8) Upside
Formerly known as GetUpside, Upside is another app that can save you money on gas. You use the app to search for participating gas stations near you, with thousands of locations nationwide.
In most cases, you check-in at the gas station using the app, then pay with a credit or debit card linked in the app, with savings varying from gas station to gas station. For some locations you have to upload a photo of your receipt, so pay attention when checking in as to what's required.
A downside of Upside is that if you try stacking savings from a gas station chain's loyalty program or a partner supermarket's fuel points, they'll reduce your savings, but you should still save money nonetheless. If you're interested in signing up for Upside, I'd appreciate it if you used my referral link – you should get additional savings on your first fill-up.
The cashback you earn can be redeemed for third party gift cards as well as redeemed via PayPal or ACH sent to your bank account.
Upside also partners with some restaurants and grocery stores (this is location-dependent) which can offer significant cashback rates – I've seen cashback rates as high as 40% for some restaurants.
9) Amex Offers, Chase Offers, Citi Merchant Offers, etc.
I mentioned earlier that you can take advantage of some Amex Offers, Chase Offers, etc. to buy gas gift cards at a discount at retailers like Staples and Office Depot/OfficeMax when you're targeted for those deals.
There are other ways that Amex Offers, Chase Offers, Citi Merchant Offers, etc. can save you money on gas. There are sometimes offers giving a statement credit when filling up at the pump (e.g. get 10% back or get $5 back when spending $25), while other offers give you similar savings but only when you pay for gas while using the gas station's app (e.g. the BPme app.)
The great thing about these types of spending offers is that they'll stack with other savings opportunities like fuel points, Upside, gas station loyalty programs, etc.
10) Wholesale Clubs
Most (or all?) wholesale clubs like Sam's Club, Costco and BJ's Wholesale Club have gas stations on-site that frequently sell gas cheaper than you'll get elsewhere.
It's often possible to get a membership for free – or even make a profit – by stacking deals such as a Sam's Club membership offer, shopping portal cashback, cashback from Dosh, an Amex Offer, etc. Even if you have no need to buy items in bulk from these wholesale clubs, getting paid to have a membership while also being able to save on gas for at least the next year can be worth the few minutes of effort to get a membership set up.
11) Walmart+
In April 2022, Walmart enhanced the value of Walmart+ by adding Exxon Mobil to the range of gas stations (Walmart and Murphy) where you can get a discount when filling up, while also boosting the gas discount from 5c per gallon to 10c per gallon.
If you have a personal Amex Platinum card, one of its benefits is a $12.95 monthly statement credit when paying for Walmart+, thereby getting the program and its associated gas discounts for free.
12) Buy 3rd Party Gift Cards At Gas Stations
Some gas station chains like Speedway and Sheetz sell third party gift cards, offering points in their loyalty programs that can be redeemed for savings on gas either by giving a direct discount at the pump (Sheetz) or by redeeming the points for a gas gift card (Speedway.)
In most cases you'd be better off buying gift cards from a grocery store and earning fuel points with them because the return will often be higher, but there can be exceptions. For example, for about a year Speedway was offering Speedy Rewards points when buying Visa gift cards in addition to offering points on third party gift cards. Buying a $500 Visa gift card earned you about $10 worth of Speedy Rewards points, thereby more than offsetting the card's $5.95 purchase fee, effectively getting you ~$4 of free gas per card even before taking into account the credit card rewards you earned. Then for an even shorter period they doubled the rewards you earned, meaning each Visa gift card earned you ~$20 in points. Those heady days are gone, but it's still worth testing things out in case that type of opportunity returns.
13) Pay With Gas Gift Card For Cash Savings Versus Credit Pricing
Some states allow gas stations to charge more when customers pay by credit card versus when they pay by cash. One way around the higher credit card cost per gallon is to pay with the gas chain's gift card bought at a discount elsewhere because their gift cards get charged at the cash rate.
For example, if you had an Amex Offer giving $10 off when spending $100 at US Supermarkets, you could buy a $100 Shell gift card at Kroger and get $10 back as a statement credit. You could earn up to 4x fuel points which could be redeemed at Shell, then you pay for your fill-up using the Shell gift card to take advantage of the cash pricing. Stacks on stacks on stacks.
14) Capital One Spring
Spring is a free program run by Capital One that ostensibly provides discounts on products and services for businesses. The great thing is that you don't need to be a Capital One cardholder to join and you don't have to provide proof of your business either to register.
At the time of writing this post, one of their partnerships is with Shell's Fuel Rewards Pro program. You can get a 25c/gallon reward after three "work" fill-ups each month for the first six months. The 25c/gallon reward is good on up to 20 gallons, so if you were able to max out that reward for six months you'd save $30 in addition to the 5c/gallon discount on those first three fill-ups and any other stackery you have access to (e.g. paying with a discounted Shell gift card.)
15) Dosh
The opportunity to save money on gas via the Dosh app is definitely a case of YMMV. In the past they've had offers to earn cashback when paying with a linked card at BP, Shell, Casey's and more. Those offers come and go and are also regional, so keep an eye on the app and be sure to link any new cards you get in the Dosh app to hopefully get a welcome surprise after filling up.
If you're new to Dosh, feel free to sign up using one of our referral links. We'll earn $10 when you sign up and connect and verify your first card, but I'm not entirely sure what you'll receive as a signup bonus. It used to be $5, then they reduced it to $1, but I'm not sure if it's gone back up now or not.
Bonus: How To Earn More Rewards When Filling Up
All of those tips give you tangible ways to save money on gas, but there are also ways that you can get rewarded when filling up your tank. The following methods won't save you money on your actual fill-up, but can provide additional rewards that could save you money on travel in the future.
1) Shell Fuel Rewards/American Airlines Partnership
Shell's Fuel Rewards program has a partnership with American Airlines where you earn 2 AAdvantage miles per gallon of fuel you buy.
The downside of this partnership is that it's an either/or situation. Normally you save at least 5c per gallon with Fuel Rewards Gold status, but you forgo those savings if you choose to earn AAdvantage miles instead. That means you're effectively buying the miles for 2.5cpp which isn't a good deal.
Having said that, AAdvantage miles earned via Shell also earn a corresponding number of American Airlines Loyalty Points. If you're chasing status with AA and you regularly fill up at Shell, you might value the AAdvantage miles/Loyalty Points combo high enough to pass up on the 5c per gallon savings.
2) Marathon/Wyndham & Marathon/Southwest Partnerships
The Marathon/ARCO gas station chain has a fuel rewards program called MakeItCount. That earns you points that can be redeemed for gas savings, but alternatively you can choose to link your Wyndham Rewards or Southwest Rapid Rewards account to earn points with one of those programs instead.
Similar to Shell's partnership with American Airlines, choosing to take the hotel or airline points means you're forgoing savings on gas, so it's up to you as to which option is more valuable.
3) Pay With A Credit Card With A Gas Station Bonus
Some of the money-saving tips mentioned earlier on involve paying with gas station gift cards bought at a discount. That's not always going to be an option though, so when paying by credit card it's best to use a card that earns more at gas stations.
The best gas card in your wallet can sometimes differ seeing as cards with 5% rotating quarterly categories tend to have gas stations as an eligible category for one quarter each year. There are lots of other great cards that offer bonused spend at gas stations every day of the year, so you can find a list of those here.
Question
Do you have any other tips for saving money on gas that weren't included in this list? Let us know in the comments below.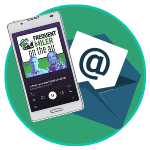 Want to learn more about miles and points?
Subscribe to email updates
 or check out 
our podcast
 on your favorite podcast platform.