The Sheraton Grand Doha has been a Middle Eastern icon since it first opened in 1982. "The Pyramid of the Gulf" was a subsidized project of the Qatari government, meant to provide 5-star luxury befitting foreign dignitaries and members of the royal family. I've always wanted to check it out, and a two night layover in Doha earlier this year provided the perfect opportunity.
Sheraton Grand Doha Bottom Line Review
Simply put, I loved the Sheraton Grand Doha. The granddaddy of Doha luxury is still going strong today with an enviable location at the terminus of the Corniche in West Bay, Doha. It doesn't feel modern in the least, but it radiates old-school charm and has been well-cared for over its 40+ years. The service, food, beverage and facilities are top-notch. The sunrises are stellar, the night skyline vibrant. Walking through the atrium, alongside bubbling water features and giant fresh flower displays with live piano in the background, it still can feel like a magical place built for royalty. Thumbs Up
Price: We booked using 24,000 Marriott Bonvoy points/night. The nights that we were there it was the last weekend before Ramadan, so the hotel was sold out on Friday, despite cash prices that were well over US$350/night. These days, it seems like it's rarely more than 35,000 points/night, so well within the range of a Marriott 35k free night certificate.
Value: When we were there, it was still locked into a lower points "band," so the value was terrific at over 1.5 cents per point (we value the average redemption of Marriott Bonvoy points at 0.8 cents each). Now it seems to be, on average, 5k-10k more per night around the same time next year. Still, I'd consider it a solid award value.
Location: Located on its own mini-peninsula in West Bay, Doha, right at the end of the famous Corniche. It's a great location, about 10 minutes from Souq Waqif and the Museum of Islamic Art, 15 minutes from Al Maha and The Pearl or 20 minutes to the airport. The City Center Mall and rest of downtown Doha is within easy walking distance. We had a blast renting electric Lime scooters and cruising down the Corniche.
Room: We booked a standard room with one king and were proactively upgraded to a 430sq ft King Deluxe Room with a balcony and a gulf view. The room, like the hotel, exudes 1980's opulence with colors and fabric choices that aren't…common these days. It has a recessed area in front of the sliding glass doors with a sofa and tables that can be used for wonderful sunrise views. We thought it was fun, but some folks might find it dated.
Parking: Complimentary on-site parking.
Resort/Destination Fee: None.
Internet: Very good throughout the property, indoor and out.
Service: Excellent across the board. The front desk, the club lounge, restaurants and beach attendants were all terrific. Everyone was exceptionally courteous and warm, going out of their way to help out.
Turndown service: Nightly.
Dining:

Al Hubara: Located in the atrium across from the front desk, Al Hubara offers extensive buffets for breakfast, lunch and dinner. This is where the complimentary elite breakfast is served…and the amount of food almost has to be seen to be believed. Open M-Th and Sat-Sun from 6:00 AM-11:00 AM, 12:30 PM-3:30 PM
and 7:00 PM-11:30 PM. Fridays, the hours are 6:00 AM-11:00 AM, 12:30 PM-4:00 PM and 7:00 PM-11:30 PM.
Jamavar: Fine dining North Indian from chef Debdash Balaga in an elegant dining room on the lower ground floor of the hotel. Also has locations in London and India and all of them get very good reviews. Open for lunch and dinner M-W and Sat-Sun from 12:00pm-12am; Th-F from 12:00pm-1:00am.
Al Sultan Brahim: Occupying the top floor of the hotel is this high-end, Lebanese, seafood-focused restaurant with five locations around the Middle East. The food is well-regarded and the views can't be beat. Open daily from 1:00pm-11:00pm.
Nusr-Et Steakhouse: Doha location of the pricey international "Turkish" steakhouse chain, complete with gold-leaf steaks (if you're into that sort of thing). Right on the water on the other side of the grounds from the hotel building. Open daily from 12:00pm-12:00am.
Lucia's Doha: The brand-new Doha outpost of the Dubai-based Italian Trattoria. Opulent, leafy space that feels like it could be in the Las Vegas. Open daily from 6:00pm-12:00am.
Atrium Lounge: Dessert and coffee lounge in the back of the atrium, live piano on evenings and weekends. Open for coffee, dessert and snacks daily from 8:00am-2:00am.
Pool Cafe: Bar/cafe in the middle of the pool/outdoor area. Open for drinks and food M,W,F,Sat from 9:00am-12:00am; T,Th,Sun from 10:00am-7:00pm.
Padel Cafe: Outdoor coffee and snack cafe near the Padel courts. Open for coffee and snacks daily from 7:00am-7:00pm.
Irish Harp: Irish Pub with blacked-out windows located on the lower ground floor. Open for drinks and food daily from 5:00pm-2:00am.
Spa: There is a full spa on-site with the usual menu of massages and treatments. There are also male and female beauty salons on the lower ground level.
Fitness Room: There is a massive fitness center occupying a separate building right next to the hotel. It's really a full gym, with a huge weight and cardio room, indoor tennis and squash courts, yoga studio, sauna, whirlpool and outdoor padel courts. There are indoor and outdoor fitness classes as well as personal training. Probably better-equipped than many people's home gyms.
Marriott Titanium Benefits: 

Room Upgrade: We booked a standard room and were proactively upgraded to a  ~430 sq ft King Deluxe Room with a sea-view balcony.
Free Breakfast: There is an over-the-top breakfast buffet served daily at Al Hubara Restaurant. It's one of the more extensive spreads that I've seen in some time, with 2+ rooms of Middle Eastern, Western and Asian selections. Includes a menu of good made-to-order egg dishes, a made-to-order crêpe station, ice cream trolley, juice and smoothie station as well as made-to-order espresso drinks.
Club Lounge: There is a large Sheraton Club that wraps around a corner of the third floor. The staff provides table service and the buffet has a revolving set of cold and hot snacks and desserts throughout the day, while also serving complimentary espresso, soft drinks and beer and wine. Open 11:00am-8:00pm daily.
Late Checkout: We were automatically given a 4pm checkout.
Welcome Amenity: Dates, Middle Eastern sweets and nuts were waiting in our room when we arrived.

Would I stay again?  Absolutely. Top-to-bottom, it's a great hotel.
Pros
Great views from just about every room in the property
Terrific location at one end of the Corniche
Unique combination of beach resort and downtown hotel
Excellent breakfast and club lounge
Service is very good across the board
Fitness club is top notch
Usually a good points value
Cons
There are trendier areas to stay in Doha
For some, rooms will seem more dated than opulent
Image Gallery
Sheraton Grand Doha King Deluxe Room with Sea View
Sheraton Grand Doha Restaurants
Al Hubara (breakfast)
Al Sultan Brahim
Jamavar
Atrium Lounge
Sheraton Grand Doha Club Lounge
Sheraton Grand Doha Beaches and Pools
Sheraton Grand Doha Common Areas
Sheraton Grand Doha Fitness Center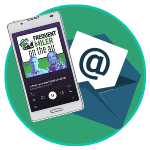 Want to learn more about miles and points?
Subscribe to email updates
 or check out 
our podcast
 on your favorite podcast platform.