Whoever said you can't have your cake and eat it too never tried to stack a 4th Night Free with a best rate guarantee — or at the very least, they didn't do it at an all-inclusive where you can have as much cake as you want. Hyatt wanted $1,411 for the cheapest advance-purchase member rate for my stay at the Hyatt Ziva Los Cabos, but I had other plans. My final cost: $863.20 all-in. That's a savings of about 39% from the Hyatt.com rate. Here's how.
The Premise
I wanted to see if it was possible to stack Citi's 4th Night Free benefit with the "Best Rate Guarantee" offered by most hotel websites. The answer is that you can.
Prestige Concierge bookings are special
The terms of most (all?) best rate guarantee offers require that you have a confirmed booking made directly through the hotel chain website or call center in order to submit a claim for a better rate found elsewhere. Third party bookings (that is to say bookings you made through Expedia, Priceline, et al) generally do not qualify for best rate guarantee claims through the hotel chain (though each of those 3rd party travel agencies likely has its own best rate guarantee of some sort). In other words, if you booked through Expedia.com and then tried to contact Hyatt to file a best rate guarantee claim, Hyatt would tell you to pound sand. You need to book through Hyatt to get the best rate guaranteed by Hyatt.
However, bookings made over the phone or via email through the Citi Prestige Concierge are different than most third-party bookings in that these bookings generally qualify for elite credit / points / elite benefits, etc, as though booked direct. The concierge can book hotel promotional rates, including many coupon codes normally accepted by the hotel chain website. Knowing this much, I thought that it was at least possible that a booking made through the Prestige concierge would also qualify for a best rate guarantee claim.
Best Rate Guarantee claims can be hard
Several months back, I created a quick reference guide for Best Rate Guarantee claims (See: Best Rate Guarantee guide). In that guide, I note that getting claims approved can be tough – hotel chains will look for any minute difference to find a reason to deny your claim. To be successful requires finding a room not only with an identical description but with identical terms. I've read about claims that were denied over a trivial difference in cancellation terms — like where one site says you must cancel by 6pm the day before arrival and the other site saying you have to cancel by 11:59pm the day before arrival. If the finer details don't line up, claims can be denied.
Of course, on the flip side, best rate guarantees are far from impossible to crack. In fact, with a little time and effort I've been successful many times over the years. Most recently, I reported about a best rate guarantee claim I made with Hilton that was approved in eighteen minutes (See: Don't be blinded by loyalty and burn a pile of money: shop around). In short, it's possible to get these approved, it just requires some diligence in finding the right situations.
Increase the chance of success by removing flexibility
Being someone who travels mostly on points and miles, I have come to greatly value flexibility. Being able to change/cancel my bookings is generally important to me. I usually completely ignore any kind of advance purchase / nonrefundable rate as it rarely seems worth the marginal savings to be locked in on a rate or plans that may change.
However, there is one notable benefit of an advance purchase nonrefundable rate: there is one less way to deny a best rate guarantee claim since there will be no difference in cancellation policy. If you can't cancel, there just isn't any variance to be found in that component.
At least, that sounded like a good theory — so I had to put it to the test. I had been looking for a stay at the Hyatt Ziva Los Cabos (which I had written about previously here and here). In those previous posts, I had made one key mistake: I had run my searches for a room with 1 adult. A room with two adults came up with higher pricing. When I put in two adults, I had a choice between a "Pool View Double" for $331 per night or a Ziva Suite for $353 per night for an advance purchase, non-refundable member rate via Hyatt.com. I decided on the Ziva Suite, mostly in the hopes of being able to get an upgrade from there to something with an ocean view. The process outlined in this post should work with whichever room category you choose.
I called up the Citi Prestige Concierge to see if they could book that same World of Hyatt member rate. Sure enough, that was no problem at all — the concierge quoted me identical rates and already had my Hyatt member number on file from previous bookings. The total could come to $1,411 for four nights before the 4th night free credit. Interestingly, the Hyatt Ziva Los Cabos displays prices with taxes included. Though the Citi Prestige 4th night free benefit ceased to rebate taxes as of last summer, both the phone rep and the email confirmation showed I would get a full credit for the 4th night ($352.80 — or 25% of the all-in price):
That said, you'll note the asterisk and the word "estimated" describing the 4th night free benefit. Based on a comment on one of my previous posts, I thought it was possible that Citi may adjust the final credit down to account for the taxes which are included in the total room rate shown at Hyatt.com, but excluded from the 4th night free benefit. Even still, I figured that the worst-case scenario was that the credit would come in at around $300 – still making for a solid rate for 4 nights in a (non-base-level) room at an all-inclusive Hyatt property.
However, my intention was to file a best rate guarantee claim. Booking an advance purchase nonrefundable rate made me at least a little nervous for several reasons:
My flexibility was shot. If we had to cancel the trip for some reason, my only hope would have been Citi Prestige Trip Cancellation / Interruption insurance.
Would a modification to my rate for a best rate guarantee claim cause my 4th night credit to adjust downward as well?
Worse yet, would a successful best rate guarantee claim modify the reservation in some way that Citi would not honor the 4th night free at all?
Number 3 was probably my biggest of the above three concerns. While losing flexibility on an expensive reservation is scary, I knew that the only reasons we would consider cancelling would probably fit within the terms for the trip cancellation or interruption benefits. But would a best rate guarantee claim backfire and actually make my stay more expensive? I'd find out soon.
Finding a better rate
I started out with Hotelscombined.com, a hotel metasearch site similar to flight search site Momondo. Hotelscombined.com searches a number of major booking entities as well as a handful of smaller sites that weren't familiar names. I did in fact find a couple of better-looking prices through Hotelscombined.com, but when I clicked through I found rooms without description or with names/titles that were not close enough to Hyatt's room names to mean likely success in a guarantee claim.
I then went to Flyertalk. They had this thread on the Hyatt Best Rate Guarantee that included a list of sites against which claims had been made — both successful and not. I specifically searched the thread for claims at the Hyatt Ziva Los Cabos and found a few reports of success in matching against the Hotels.com Mexico site. Indeed, Hotels.com Mexico was showing a good rate in Mexican Pesos:
I immediately submitted a best rate guarantee claim, showing the above rates. However, about 10 hours later, Hyatt denied my claim stating the following:
Dear Mr. Reyes,

I am pleased  to hear of your desire to stay with us and your interest in our Best Rate Guarantee program. After researching, I was unable to validate your submission based on the following information:

When researching a claim, one of the first steps is to bring up the third party booking site and review the rates and availability.  When reviewing the third party site, the currency is changed to reflect the hotel currency as found when booking on Hyatt.com.  For the Hyatt Ziva Los Cabos, our Hyatt.com site displays the Hotel Currency as USD.  When pulling up current availability on hotels.com and changing the currency to USD, the rates offered on hotels.com are the same as rates offered on Hyatt.com.  Therefore, the claim is invalid. The reservation you have already made under confirmation #XXXXX is still confirmed at the original rate.

Please let us know if we assist you further.  Thank you for choosing Hyatt.
My first reaction was: awesome. They didn't deny my claim based on not booking direct — so this email theoretically confirmed my suspicion that it was possible to do a best rate guarantee claim in conjunction with a Citi Prestige 4th night free.
Of course, that was immediately followed by mild annoyance with the denial as it did not seem to reflect the terms of the best rate guarantee. The terms of the guarantee state that rates in a foreign currency will be converted to a common currency. I wrote back to plead my case, arguing that I was not looking to compare to Hotels.com's USD price, but rather the Hotels.com Mexico price in Mexican Pesos, which Hyatt could convert with any major currency converter ratio. Heck, even the Hyatt app allowed me to convert my rate into Mexican pesos and it was clear that the Hyatt rate was higher.
However, I wasn't going to hold my breath waiting for Hyatt to write back and admit the error of their ways. I figured my email would languish unread in an unattended email inbox. Still, I gave it five or six hours.
Since a best rate guarantee claim has to be made within 24 hours, I couldn't wait another day to hear back. I began going down the list of sites listed on Flyertalk where people had reported successful Best Rate Guarantee claims with Hyatt. I found my winner with EasyClickTravel.com. That site not only listed a "Suite" (hopefully close enough to Ziva Suite?), but they listed prices in US Dollars.
You'll note in the picture above that there were actually two kinds of suites available — a "Suite Standard" and a "Suite". As readers who have been to the Hyatt Ziva Los Cabos have previously pointed out, all of the rooms are technically considered "suites" at this property. I was concerned that a claim against the "Suite Standard" might get denied as not being the same as a Ziva Suite. Since time was of the essence, I didn't want to waste too much time on a second denied claim. I submitted a claim against the $304 rate for a Suite shown above.
This time, within about an hour and a half, I had this message:
Dear Mr. Reyes,

We are pleased to hear of your desire to stay with us and happy to be of assistance regarding your Best Rate Guarantee submission. I was able to validate your claim, and within 4 days of the completion of this stay, you will receive a special offer code for a credit worth US $50.00 that you can apply to your room rate during your next qualifying stay booked on Hyatt.com.

Your one-time special offer code will be sent to the email address on file for your reservation at the time of check out. This code must be redeemed and your future stay completed (checked out) within one year from the date you receive it.

Thank you for providing the opportunity to assist you. We look forward to welcoming you on your upcoming stays!
Boom. With a few minutes of effort, I had reduced my total rate by nearly $200.
Would it stack with the 4th night free?
Of course, my excitement was tempered by the fact that I might have just shot myself in the foot and somehow invalidated my 4th night free claim. I wondered whether this would reduce the amount of credit or potentially cancel out the credit altogether because of a modification to the reservation.
However, the truth is that I didn't think it would affect anything as long as the hotel still charged me for the stay. After all, what happens if you have a horrible customer service experience and the hotel decides to take some money off of the bill to compensate you? I wouldn't expect that to affect your 4th night free benefit. In my mind, the best rate guarantee is a type of customer service adjustment in the sense that the hotel is guaranteeing not to sell their rooms to non-loyal guests for less than they would charge members.
All that said, the Hyatt best rate guarantee seems to handle advance purchase bookings in a way that I thought might cause me problems:
If you have already booked a prepaid stay on Hyatt.com, and find a Competing Rate that meets these Terms and Conditions, then Hyatt will refund the full amount originally charged to your credit card for the rate booked on Hyatt.com and charge your credit card for the full stay based on the new rate. Note that only one Credit per qualifying reservation will be issued.
That might get ugly. If they charged it and then refunded the stay in whole it and then re-charged it, I thought that seemed very likely to mess something up with Citi. However, I logged into my Citi account and I had not yet been charged at all — despite it having been nearly 24 hours since making my reservation. That surprised me since the Citi Prestige Concierge rep had asserted that it would be charged in full immediately and had seemingly run my card, waiting for the confirmation number while I was on the phone. I figured I'd wake up the next morning to a bunch of activity in my account.
However, the next day came and went with no charge from Hyatt at all. And then the next day. And the next. For nearly a week, I didn't get charged at all for this advance purchase fully prepaid rate. I have no idea why — the app said I would be charged a deposit in full on X date, which was the date I made the reservation. I don't know if it was my best rate guarantee claim that slowed things down…but a week later, I finally received this email:
That was looking very promising. Sure enough, later that evening, I finally saw a pending charge for $1,216 for the hotel stay. And when I woke up the next morning, I saw this:
Boom-shaka-laka. Not only did I get charged $1216 as per my best rate guarantee claim, but my 4th night free credit also applied immediately (yes, before my stay). Further, that credit was for the originally-quoted amount, $352.80 — dropping my net total for 4 nights down from $1,411 via the Hyatt advance purchase rate to just $863.20 all-in for four nights (an average cost of just $215.80 per night). That's about 29% off from the $1216 advance purchase rate and about 39% off from the originally-quoted Hyatt advance purchase rate.
Furthermore, I'll earn points and elite credit based on the $1216 total — making a very good deal a hair better.
Yes, I'm still redeeming points
If you read my previous posts, you'll know that I was looking for the joy of free in this vacation. From the outset, I was just looking to enjoy a few days relaxing by the pool and have all costs included. For that reason, I set out to book an award stay at this property. At 20,000 Hyatt points per night versus the going cash rate in the mid $300's, most would agree that this property is a decent (if not amazing) Hyatt redemption.I intended to transfer 80,000 Ultimate Rewards points to Hyatt to book this as an award stay.
However, despite checking a couple of times each day for weeks, I could not find award availability during my dates (you need to find a "Master Double" or "Master King" available in order to be able to book a standard room — pool view rooms are not the standard rooms). With a full award stay impossible, I intended to redeem Chase Ultimate Rewards points at 1.5 cents each thanks to the Sapphire Reserve card, likely paying a couple thousand extra points to book a "paid" rate. Of course, booking through the UR portal would mean forgoing Hyatt points and elite credit.
By booking through the Prestige concierge, I'll earn somewhere around 7,000 Hyatt points (5 base points per dollar plus a 20% bonus for being an Explorist). I'll also bring my total nights for the year up to 10, qualifying me for Discoverist next year. Discoverist is mostly pretty useless, but it does come with a guaranteed 2pm late checkout. That will be useful for times when I don't want to bother a Globalist friend for a Guest of Honor booking for a 1-night stay at a Hyatt Place, but I need a late checkout for one reason or another.
Further, it inches me closer to a free night with Hyatt for trying 5 brands. When they debuted the World of Hyatt program last year, Hyatt began offering a free Category 1-4 night for being a "brand explorer" by trying out at least 5 Hyatt brands. This challenge requires paid stays, but there is no minimum timeframe in which you need to complete it. As you can see, I just don't make many paid Hyatt stays, so the Hyatt Ziva Los Cabos is only going to bring me up to 4 brands. Still, that means that my next paid stay at any of the brands not checked below will earn me a free night certificate.
All that is to say that I don't feel bad about my decision to cash in 86,320 Ultimate Rewards points at $0.01 each for an ACH credit to pay off the Prestige balance for this stay. Some will cry that it is heresy to redeem Ultimate Rewards points at such poor value — goodness knows I've led the charge on those cries myself before. But the fact of the matter is that I have a large enough stash of Ultimate Rewards points that I was fine with transferring 80K to Hyatt, and my cost of acquisition to replace those points is low. Further, after the Hyatt points I'll earn on this paid stay, my final net expense is less than 80,000 total points. No cash out of my bank account and an all-inclusive vacation for fewer points than I had anticipated equals a net win in my book. See the comments to join the angry mob ready to burn me at the stake for such a terrible redemption. I'll be by the pool with an umbrella in my drink and a smile on my face.
It could get even better in some cases
Combining the 4th night free and best rate guarantee made for a significant savings on this stay. I'll even get a coupon for fifty bucks off a future stay. But this stack could get even better. While Hyatt's best rate guarantee only matches the price and gives you a $50 coupon for a future stay, some chains actually beat the lower price by 25%. Had this stay been at a Marriott or Hilton and qualified for a best guarantee based on the same prices, my rate would have come down to $912 before the 4th night free ($1216 – 25%). That would bring the net cost down to $559 after the 4th night free credit if everything else remained constant. In other words, I definitely didn't use this one to its absolute maximum benefit — but now that you know the stack, maybe you can.
Bottom line
Yes, you can stack the Citi Prestige 4th night free benefit with a best rate guarantee claim. That can make for a significant savings and it seems that it will not interfere with your 4th night credit. Of course, it isn't without risk — Citi could have reduced my benefit on this one, though truth be told I'd be happy with the 4th night free however they calculated it on this one. In the end, taking a few minutes to submit a claim or two with Hyatt saved me a bundle on a nice, relaxing, all-inclusive and mentally "free" vacation. That's a good stack.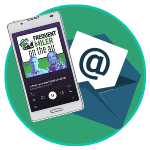 Want to learn more about miles and points?
Subscribe to email updates
 or check out 
our podcast
 on your favorite podcast platform.