Yesterday, reader Blue pointed us to the fact that the Starwood Lurker on Flyertalk has added some clarifications around how existing Marriott Travel Package certificates will be affected by this weekend's merger. In a move I don't find terribly surprising, the Lurker says that you will no longer be able to upgrade and downgrade Travel Package certificates at all (new or old) after August 18th. In other words, you'll want to make sure you're happy with whatever category(ies) you've chosen, because you will be stuck with whatever it converts to in the new program. This really stinks if you intended to make up your mind later about where to stay and it stinks because Marriott hasn't told us how these certificates will convert, so if you aren't yet ready to make a committment to a particular hotel, you'll be shooting in the dark. On the other hand, I actually think this might be good news in terms of a generous solution coming from Marriott – though it also has some potentially really negative reprecussions.
New info from Starwood Lurker IV
Here are the key statements the Starwood Lurker has released via Flyertalk:
Travel packages set to expire during the booking blackout period (you can not book unattached old Travel Packages certificates between August 18-September 18) can be extended upon request
Members will still be able to cancel unused 7-night certificates and get points back at a "reduced amount".
After 8/18, certificates cannot be upgraded or downgraded, regardless of when they were purchased.
Between 8/18 and 9/18, you can cancel a Travel Package reservation, but you will not be able to rebook until after 9/18.
Quick Thoughts
The first thing we have to ask is this: Is the Starwood Lurker a credible source?
That's a question I wouldn't have even posed in the past as the Starwood Lurker on Flyertalk has always been a pretty good resource for information. However, the Starwood Lurker previously said that existing unattached "floater" certificates would be converted to points. At this point, given the information from official channels, it seems that assertion was flat out incorrect. Should we be more inclined to believe these latest updates?
Unfotunately (in many ways), I think the answer is yes. While there were times when the point refund sounded like a plausible outcome, I'd bet it was a possible solution floated that didn't come to fruition. On the other hand, this close to merger day, I am more inclined to believe that details like those above have been finalized. Furthermore, the floater certificate info came from a different Starwood Lurker. Starwood has a team on Flyertalk, and the latest here comes from Starwood Lurker IV. I'm not sure that makes it inherently more credible, but it's less contradictory than it seems.
Furthermore, as Greg has previously shown, continuing to offer upgrades and downgrades becomes extremely complex and potentially creates incredibly outsized value for downgraders (See: A case for gambling on top tier travel packages). According to the Lurker's info, members will still be able to cancel unused 7-night certificates and get points back at a "reduced amount". No word on what that means — does that mean reduced as compared to the original package price (i.e. the same as today) or reduced in the sense of getting even fewer points back? We don't know for sure.
What will this mean for conversions? Which package should I get? Should I upgrade/downgrade right now?
This new information certainly thickens the plot with regard to travel packages. And the clock is winding down — you have until tomorrow to make any final redemptions / changes, and you have both the sea of miles and points enthusiasts scrambling for solutions and periodic Marriott outages with which to contend. If that sounds messy, it's because it is. Greg is crunching the numbers right now and working on the detailed analysis — so if you're not sure what to do, I suggest you stay tuned for another hour or two to get his take. At the end of the day, I think a lot of us are going to have to close our eyes, hold our noses, and take a leap of faith — Marriott certainly isn't making this easy.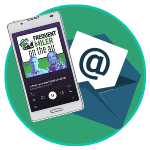 Want to learn more about miles and points?
Subscribe to email updates
 or check out 
our podcast
 on your favorite podcast platform.