I finally have the quadfecta!
I ignored hotel Best Rate Guarantee (BRG) programs for many years as they seemed like far more hassle than they were worth. That wasn't the smartest move as they're actually easier to understand than I gave them credit for, while the savings available on paid stays are potentially huge.
I started paying attention to Best Rate Guarantees much more last year when I noticed a cheaper rate was available on Hotels.com for a Hyatt Place than was available directly with Hyatt. That resulted in my first ever successful Best Rate Guarantee claim with any hotel chain, with subsequent successful BRG claims for Marriott and IHG earlier this year. You can find accounts of those successes here:
Although I had successful Hyatt, Marriott and IHG BRG claims under my belt, I'd never had any luck with Hilton. Not because they'd been denying my claims, but because I'd never found a cheaper price than the one available on Hilton.com.
That changed for a recent stay as I managed to find a cheaper stay on Hotels.com which saved us several hundred dollars. As with those other hotel chains, submitting a Best Rate Guarantee claim (or Price Match Guarantee as Hilton calls it) was quick and easy and definitely worth the effort as it saved us well over $500 on an already reasonably priced stay.
Here's how Hilton's Price Match Guarantee program works and how I made my successful claims.
How Hilton's Price Match Guarantee Works
Before getting into the nitty-gritty of my specific BRG (or PMG) claim, we'll take a quick look at how Hilton's Price Match Guarantee works.
If you make a reservation directly with Hilton and find a cheaper price elsewhere, they'll match that lower rate and give you a further 25% discount off that lower rate. Booking directly includes the following channels:
Any official Hilton website
Any official Hilton call center
The Hilton Honors App
Directly at a Hilton hotel
Directly through an Accredited Travel Agent
Hyatt and Marriott offer the choice between an additional discount or bonus points, but Hilton's only option is a discount. Unless you're booking a cheap one or two night stay, taking the 25% discount would likely be the best option anyway, so not having a points option isn't a huge loss.
The price you find elsewhere has to be for a matching reservation, so the following factors (among others) have to be the same:
Dates of stay
Number of guests
Room type
Cancellation policy
Package (e.g. resort credit)
How To Submit A Price Match Guarantee Claim With Hilton
Hilton's Price Match Guarantee stands out against the competition in a good way due to how you can submit a claim.
The easiest way for most people will be to submit an online claim form here. The process is straightforward and I'll go through the information required on the claim form later in this post.
Hilton offers an alternative claim option though as you can submit a claim over the phone. The reason this is notable is because you can submit a Price Match Guarantee claim before making a reservation.
That's huge for a couple of reasons. First, there's always a risk with Price Match Guarantee/Best Rate Guarantee claims that the price of the stay on the cheaper website will change before the hotel chain you booked with has had an opportunity to process your claim (that's what happened with one of my Marriott BRG claims). Being able to call before even making a reservation ensures the price on the other website won't suddenly jump up.
The second reason this is a great option is because it makes Price Match Guarantee claims on Advance Purchase rates risk-free. I was apprehensive when making my BRG claims with IHG because they were non-refundable rates, so if they declined my claim it meant I'd be stuck paying the higher rate.
Being able to submit a claim with Hilton beforehand therefore eliminates that risk because you'll know whether or not your claim will be accepted.
My First Hilton Price Match Guarantee Claim
We recently headed back to Hampton Roads, VA for a couple of weeks which is where we used to live. I'd had a hard time finding economical hotel options, but came across a rate at the Embassy Suites Hampton Convention Center which was cheaper on Hotels.com than it was when booking directly with Hilton.
I spend far too much time researching our hotel stays, but in this instance it paid off. Not only was the price cheaper on Hotels.com than it was on Hilton.com, but when playing around with dates I noticed something interesting.
I'd searched for September 25-October 9 which brought up the $103 rate you see above. However, doing separate searches for two stays of one week rather than one stay of two weeks displayed even cheaper prices.
For September 25-October 2, the price dropped to $91 per night before tax.
For October 2-9, the price dropped to $99 per night before tax.
I'm not sure why the pricing ended up being cheaper when searching week by week as the room types were the same, but a cheaper price is a cheaper price and I'm not going to complain about that. I therefore decided to book two stays of one week with Hilton and submit a Price Match Guarantee based on those cheaper prices on Hotels.com.
My first claim was for September 25-October 2. Hilton's price at the Embassy Suites Hampton Convention Center was an average of $104 per night.
That didn't tell the full story though because different nights during that week were priced differently, with $104 being the average.
Although Hotels.com was showing a rate of $91 per night, that didn't tell the whole story either. That's because the $91 rate didn't offer free cancellation and so wasn't eligible for Hilton's Price Match Guarantee policy seeing as Hilton's rate could be cancelled without penalty.
It wasn't all bad news though. Even though the $91 rate wasn't eligible, Hotels.com had a $98 nightly rate which did come with free cancellation and so was eligible for a BRG claim.
Unlike on Hilton's website, the nightly rate on Hotels.com was the same. The total came to $798.98 which was $47.68 cheaper than Hilton was charging.
As mentioned earlier, there are a number of factors which have to match when making a Price Match Guarantee claim with Hilton. Same dates and cancellation policies are two of them, with same room type being another significant factor.
The room types were the same as far as I could tell, although it wasn't as easy to compare as with other chains. That's because many hotels list the square footage of their rooms on both their own website and on Hotels.com and give the room types similar names. The Embassy Suites Hampton Convention Center didn't list room size, while the room type on Hilton's website was for a '2 room suite – 1 king bed – nonsmoking', while Hotels.com had the room type listed as 'Classic Suite, 1 king bed with sofa bed'. The rest of the descriptions seemed similar though, so I was happy enough that they would be regarded as the same room type.
Reasonably confident that my Price Match Guarantee claim would be a success, I booked that first week directly with Hilton after clicking through from Rakuten to earn 1 Membership Rewards point per dollar on the stay as well.
When completing my reservation, I scrolled down and saw the following images:
Clicking that middle image brought up the following popup:
Clicking the button for Price Match Guarantee took me to their PMG overview page, with a link in there to the Price Match Guarantee claim form itself. The images above don't seem to always appear after making a reservation though, so you can go directly to the claim form here.
How To Complete The Hilton Price Match Guarantee Claim Form Online
Hilton's Price Match Guarantee claim form is easy to complete online, but here are screenshots of the process in case you find the prospect of submitting a claim a little daunting.
You start off by entering your reservation number and last name.
When you click 'Find Reservation', Hilton prepopulates the following boxes which makes the process even easier.
Below that you have to enter the details of the cheaper price you found elsewhere; needless to say, you do have to complete this section yourself.
Note that when entering the price, you have to enter the entire cost including taxes, rather than the nightly rate.
Next up is a section for your contact information. This was all prepopulated as well (I've blanked out my details below), although it strangely didn't add in my Hilton Honors number, so I had to do that myself.
If you're a travel agent, there's a section at the bottom of the Price Match Guarantee claim form to complete.
Otherwise, simply click 'Submit Form' and you're done. You'll then see a confirmation screen advising that your Price Match Guarantee claim has been submitted and will be processed within 24 hours.
Result Of My First Price Match Guarantee Claim
I submitted my claim form at about 4:45am (I'm a night owl). Despite Hilton advising that it can take 24 hours for your claim to be processed, I received an email only three hours later with details of my updated – now cheaper – reservation.
The room rate before tax with Hotels.com was $688.52, so Hilton matched that rate and deducted a further 25%, taking the week-long total to $516.39 before tax.
If I hadn't submitted a Price Match Guarantee claim with Hilton, the total price including taxes and fees would've come to $846.66. By submitting the claim and having that total price reduced to $602.68, we saved $243.98.
My Second Hilton Price Match Guarantee Claim
With that first successful claim under my belt, I booked the subsequent week in a similar way. As noted earlier, the price of the second week was a little more expensive than the first week.
On Hilton's website the lowest rate was an average of $113 per night before tax.
The nightly rate itself was different but came to a total of $919.62 including tax.
Hotels.com on the other hand had the price at $104.56 before tax, so a total of $848.40 with tax.
I submitted another Price Match Guarantee form on Hilton's website that night and within 7 hours I received an email with the adjusted rate.
The result was even better than I'd expected. The total pre-tax room rate for the second week was $731.92 on Hotels.com, so I'd expected the adjusted rate to be $548.94 based on them giving a 25% discount.
As you can see in the above screenshot, they actually reduced the pre-tax cost to $520.38. I'm not entirely sure why it ended up even lower, but I suspect Hilton matched me to the lower non-refundable rate rather than the slightly higher rate which offered free cancellation. I'm certainly not going to argue with getting additional savings though.
The second week of our stay would've cost $919.62 if we'd booked directly with Hilton and not submitted a Price Match Guarantee claim. By making a claim, it meant we saved $312.39.
Total Savings & More
With savings of $243.98 for the first week and $312.39 for the second week, we saved a total of $556.37 for our stay of a fortnight.
That wasn't all though. By clicking through from Rakuten before making both reservations, we're due to earn 1 Membership Reward point per dollar. That's based on the pre-tax rate and it tracked at the original cost rather than the adjusted cost from the Price Match Guarantee claims. Provided those pay out rather than being declined due to the claims, we'll earn 1,529 Membership Rewards.
And in the style of infomercials…but wait – there's more! (Although additional shipping and handling isn't needed). Several new Amex Offers came out a couple of weeks ago which are good at different Hilton brands. One of those offers gives $60 back when spending $250 or more on room rate and room charges at Embassy Suites or Home2 Suites properties. My wife and I each had this offer on one of our cards, so we put $250 of the cost on each of those cards to get an additional $120 back in statement credits. That puts our total savings at $676.37 which could, in theory, pay for another week at the same hotel.
The balance was paid on my Hilton Aspire card to earn 14 points per dollar, while we'll also earn double points from their latest promo. That same promo offers double elite nights which means I'll earn a total of 28 elite nights for our 14 night stay. That doesn't make any difference right now from a status perspective seeing as my Aspire card already gives me Diamond status. However, we have a stay at a Home2 Suites coming up in a couple of weeks which will put me over 40 elite nights. That means I'll earn 10,000 bonus points from Hilton's relatively new Milestone Bonuses feature.
Summary
Submitting a Hilton Price Match Guarantee claim is incredibly easy, especially because their online claim form prepopulates most of the details for you.
Their Price Match Guarantee policy is also completely risk-free seeing as you can submit a claim over the phone before even making a reservation, guaranteeing you the best rate possible.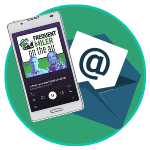 Want to learn more about miles and points?
Subscribe to email updates
 or check out 
our podcast
 on your favorite podcast platform.