In February, View from the Wing asked "Can Hyatt Platinums Give Themselves a Status Upgrade in March?"  The idea was to match from Hyatt Platinum status to MLife Gold before the new World of Hyatt program kicked in, and then to match back from MLife Gold to the new mid-tier Hyatt Explorist status after March 1st.  This was worth doing primarily because Explorist status includes 4 Club Access Awards (upgrade point-award or paid stays to club access).
View from the Wing then expanded on the idea by suggesting that it may be possible to gift Hyatt Explorist status to a spouse.  We covered both of these topics in our This Week Around the Web post.
Personally, I was able to cut out several steps.  I already had MLife Platinum status based on previously having had Hyatt Diamond status.  And I didn't need to gift status to my wife.  She entered the new year with Hyatt Diamond status which soft landed into Hyatt Explorist status.  But, I did want to get Explorist status for myself.  When World of Hyatt kicked in, I was nothing.  Just a member.  I hoped to change that.
No joy for some
One reader reports that the hack didn't work at all for him:
Not sure if anyone else has reported this or if you experienced it, but I status matched my old Hyatt Gold Passport with Mlife a few weeks ago and then got my spouse matched as well when we were in vegas, per your recommendation on that.  We even have Mlife cards with our Gold status on them.  But as of today that status is gone.

I called today to try and get reverse matched to Hyatt and found that my prior Gold Status with Mlife had reverted to Saphire.  I suspect that all Hyatt matched accounts were reverted when it changed to the new system.
I don't know why that happened with this couple.  In the comments of View from the Wing's posts, a number of people have reported success.
My Experience
Once the new World of Hyatt program launched, my goal was to match from MLife Platinum to Hyatt Exporist.  Points, Miles, & More reported success in requesting a match by sending an email to memberservices@mgmresorts.com.
I tried that, but was told to call Hyatt instead:
Thank you for contacting M life Member Services. In your to change your Hyatt status, you would need to contact Hyatt as we do not have access to their system to make any changes. To receive your matched tier with M life Rewards, please call 800-323-7249. Provide both your World of Hyatt and M life Rewards Membership numbers. If you have any further questions or concerns, please let us know.
Weird.  So, I called Hyatt.  The call was quick and painless.  The call agent said that she just had to fill out and submit a form on my behalf, and that I should hear back in about 10 days.
Exactly one week later I received a very nice email titled "Congratulations – You're Now an Explorist"

Dear Greg,

Congratulations on becoming a World of Hyatt Explorist. In World of Hyatt, exceptional service comes standard and unforgettable experiences are always at your fingertips.

You'll enjoy even more thoughtful rewards and special privileges as you travel the world. The program revolves around you and is yours to continue exploring.
I logged into my Hyatt account, saw my Explorist status clearly labeled, and found my new upgrades waiting patiently to be used:
Did you try to gift yourself or your spouse status?  How did it go?  Comment below.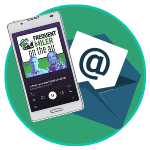 Want to learn more about miles and points?
Subscribe to email updates
 or check out 
our podcast
 on your favorite podcast platform.