Each week, we feature a curated selection of choice reads from around the 'net for our Saturday selection. I missed last week while we were at the New York Travel & Adventure Show, so this week's post includes a couple of extra posts.
Last week, Marriott has added an interesting slate of benefits at 29 all-inclusive properties. I rarely think of Marriott when I think of all-inclusives, but no resort fee and a few extra points as a welcome amenity (since breakfast is already included) seems maybe not so bad.
Robinhood is coming out with a new debit card that will allow users to opt in to a feature to "round up" on purchases and invest the change in stocks, cryptocurrency, etc. This probably isn't a bad idea for those Gen Zers who don't want to get a credit card and won't take the initiative to invest on their own (and I'll admit that a similarish feature offered by Acrons finally got me into investing more seriously a few years ago), but hopefully you'll slap some sense into the Gen Zers in your life and explain to them that getting a credit card that earns 2% cash back and investing the rewards earned on spend (and more importantly a regular piece of their paycheck!) is going to make a lot more difference in the long run than their burrito purchase leftovers. Better yet, get them to read this and forget about the Robinhood card altogether.
ITA is apparently handing out easy SkyTeam elite status still / again. I skipped this deal previously because I don't fly SkyTeam that much and when I do it is almost always an international business class award ticket, so I already have lounge access, priority check-in, etc. However, if I were often flying to Europe in economy class for work, I'd be a lot more excited about this opportunity.
American Airlines and JetBlue are offering more reciprocal elite benefits. On this week's podcast, I mentioned that I haven't flown JetBlue in almost a decade, but it's nice to know that if I ever find a use I'll probably get access to "even more space" seats. The ability to make free same-day changes is something I really like and whenever I get to Platinum Pro status I'll have to keep the free same-day change on JetBlue into mind when considering future JetBlue flights.
Wyndham is expanding its footprint with a new and not-yet-officially-named economy extended-stay brand. While I don't get very excited about economy extended stay brands, I'm surprised we haven't seen some more of this. While I know that many people are back to offices, I imagine the segment of folks able to consider extended workations / remote work has to be larger than it ever was before the pandemic began.
The next time you apply for a Chase card, you might be promoted to reallocate your credit limits to be approved. I think this is an awesome change that is really a win-win: the bank doesn't chase away customers it could approve and it saves both sides the time wasted on a reconsideration call doing what could be done with a few clicks of the mouse.
Unless you've been living under a rock, you've probably already heard about the fact that Singapore is lifting most restrictions for vaccinated visitors next week. If that piques your interest, don't forget about those Spontaneous Escapes as there are some great deals to be had.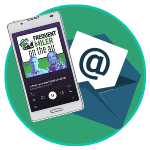 Want to learn more about miles and points?
Subscribe to email updates
 or check out 
our podcast
 on your favorite podcast platform.