Last Friday, I upgraded one of my wife's two Delta cards to a $450 Delta Reserve card.  Am I insane?  Probably, but that's besides the point.  Let me explain…
American Express offers three different Delta branded cards.  The links below will take you to my analysis of each card:
The Gold card is nice for its first year signup bonus, but then has little to offer in future years, especially for those with elite status (since the benefits given by the card overlap with benefits given by elite status).
The Platinum card is good for its annual companion pass (domestic economy only) and the ability to earn up to 20,000 Medallion Qualifying Miles (MQMs) with high spend. 
The Reserve card is good for its annual companion pass (domestic economy or first class), Sky Club access for the account holder, priority upgrades (upgrade ahead of others with the same elite status and booked fare class), and the ability to earn and gift up to 30,000 MQMs with high spend.
You are only allowed to have one personal Delta card, but you can also have one business Delta card.  Currently, thanks to the recent upgrade, both my wife and I have one of each: a business Reserve card and a personal Platinum card. 
Elite Tiers
Delta offers the following elite tiers:
Silver. Requires 25,000 MQMs per calendar year and $2,500 MQDs (Medallion Qualifying Dollars).  Primary benefits: free checked bags, small chance of complementary domestic upgrades.
Gold. Requires 50,000 MQMs per calendar year and $5,000 MQDs (Medallion Qualifying Dollars).  Primary benefits: All Silver benefits, waived same day confirmed change fees, Sky Priority boarding, Expedited checked bags, free domestic economy comfort seating, and better chance of complimentary upgrades.
Platinum. Requires 75,000 MQMs per calendar year and $7,500 MQDs (Medallion Qualifying Dollars).  Primary benefits: All Gold benefits, free international economy comfort seating, better chance of complimentary upgrades, free award ticket changes and redeposits, and choice of 4 regional upgrade certificates.
Diamond. Requires 125,000 MQMs per calendar year and $12,500 MQDs (Medallion Qualifying Dollars).  Primary benefits: All Platinum benefits, better chance of complimentary upgrades, choice of 2 benefits including: 4 global upgrade certificates or 8 regional upgrade certificates.
Each of the above elite tiers have Medallion Qualifying Dollar (MQD) requirements that are met only by paid Delta flights.  In all cases, though, the MQD requirement is waived if you make $25,000 or more in purchases in a calendar year on a Delta branded American Express card.
Valuing Platinum
As I've written many times before, Delta Platinum status makes my Delta miles more valuable.  With Platinum status, all awards are automatically fully refundable, up to 72 hours prior to your flight.  That alone is valuable, but also note many other tricks that become possible:
Book an award trip when the award is available, just in case you might decide to take the trip.
Book part of a planned trip now, and wait for award availability to open up later for other needed parts of the trip.
Book an award for one person and wait for additional award space to open up for others you will be traveling with (see "Booking Delta awards when you love your spouse").
Tack on a one-way flight to take place months after a round-trip award without adding to the award price.  And, make changes to that extra leg later when your plans firm up.  For a related discussion about this trick, please see: Delta: two one-way awards for 12,500 miles.
Regional upgrade certificates are another nice perk of Platinum status.  When you book a paid domestic flight (with the exception of certain transcon flights) in almost any fare class, these certificates can be used to either upgrade you instantly (if upgrade space is available) or put you on a waiting list for an upgrade.  It's a very nice way to ensure upgrades when they are most important to you.
Valuing Diamond
Until recently, I never saw a point in seeking the additional 50,000 MQMs necessary to get to Diamond status.  All of the benefits I valued most were available to Platinum elites.  Then, Delta introduced upgrade certificates.  In particular, global upgrade certificates are available only to Diamond elites (see "Why Delta's great new Choice Benefits irk me").  Without these certificates, there was no reasonable way to ensure upgrades on international flights.  Sure, you could redeem miles or the old system-wide upgrade certificates, but only for flights booked in very expensive economy fare classes.  Often the prices for those flights are just as high as business class fares to begin with.  With the new global upgrade certificates it is finally possible to book an international Delta flight in economy (in any fare class except E) and upgrade to business class at the time of booking if upgrade space is available. That's huge.  The difference in comfort between international economy and international business class is huge.  Almost all of Delta's international flights feature: seats in business class that recline to fully flat beds, direct aisle access for every passenger, and very nice catering. Thanks to this one new Diamond benefit, I'm suddenly interesting in pursuing top tier status.
Ladies first
My goal this year is to get my wife to Diamond status as soon as possible.  She has a least two international trips to take in the Fall.  In her case, her flights will be reimbursed as long as she books economy class.  And, if we can earn global upgrade certificates for her in time, she'll hopefully be able to fly up front.
The great thing about the Delta Reserve card is that MQMs earned from the card can be gifted to other people.  So, this year, I will gift all of the MQMs earned from my cards to my wife.  And, she'll keep the MQMs earned on her own card.  Next year, we might flip it around and gift all of the earned MQMs to me.  For a full explanation of how this might work, please see: Mileage Running from Home II (now with an exciting 2 player option!).
Is it really worth it?
In order to get my wife to Diamond status, I have to generate a huge amount of spend on Delta credit cards.  Thanks to the many tricks I write about in this blog, I don't find that particularly difficult.  However, if one considers the opportunity cost of running up spend on this card vs. a 5% cash back card, it might not seem very wise.  I'm okay with that.  We do some things in life just because we can (see "Rationality is overrated").  And, truthfully, as long as I can earn 3X or 4X buying American Express gift cards, running up spend on just about any card is quite profitable!
So yeah, that's what I'm doing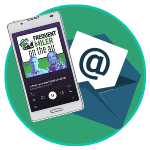 Want to learn more about miles and points?
Subscribe to email updates
 or check out 
our podcast
 on your favorite podcast platform.