IHG One Rewards launched a sale yesterday which offers 20% off the cash component of Points + Cash bookings. Unfortunately these types of sales no longer seem to be a good way to buy IHG points more cheaply than their standard rate.
The Deal
Save 20% on the cash portion of IHG Points + Cash reservations.
Key Terms
This offer for 20% savings on the cash portion of Points & Cash bookings (the "Offer") is available only to IHG One Rewards members who book their stay during the period of June 20, 2022 through June 24, 2022 (the "Booking Period") and then complete their stay during the period from June 20, 2022 through August 26, 2022 (the "Stay Period").
This 20% discount is offered at time of booking and only applies to the cash cost of the booking.
A member must be logged in to their IHG One Rewards account at the time of booking to access the discount.
The cash portion of Points & Cash bookings are charged immediately in U.S. dollars, and for cancellations both the points and the cash components of the booking are refunded in points only.
The number of points refunded is determined by the points-only price at the original time of booking.
Members must make any inquiries concerning this Offer by October 25, 2022.
Quick Thoughts
In case you're not familiar with how the IHG Points + Cash booking option works, you pay for part of your stay with points and the rest with cash. While that might sound obvious, what happens on the backend is that the cash component purchases IHG One Rewards points to effectively make the entire booking an award stay. If you subsequently cancel your stay, you get a refund consisting solely of points – the points you initially redeemed and the points you purchased – rather than getting a refund of both the points and cash that you paid.
For example, here's the standard pricing for a Points + Cash booking at a Candlewood Suites. There are various different options depending on how many points you want to redeem and how much cash you want to pay. If you book the 23,500 points + $76 rate, you're buying 10,000 points per night for $76 per night.
When logging in, you'll see the cash component drop as a result of this latest sale.
In the past this was a good way to pick up IHG points at a somewhat decent price outside of when they sell points at 0.5cpp via Points.com. That's because I think IHG used to charge ~0.6cpp when buying points via Points + Cash. Unfortunately with this latest sale the discounted Points + Cash rate is now ~0.6cpp, while the pre-sale cost is more like ~0.75cpp. That makes it seem like IHG has artificially inflated the pre-sale cash component and so the price with the sale is the same as it would normally be.
However, I'll admit that I'm not too familiar with how much IHG has been charging recently for the cash portion of Points + Cash stays because I've never found that option to be worthwhile. I'll either book award stays and stack the 4th night free benefit from the IHG Premier card with the 10% points rebate from the IHG Select card, or book a paid stay when cash prices are low enough and ideally stack with 8%-10% cashback via a shopping portal. It might therefore be that it's been a while since Points + Cash rates were priced at 0.6cpp outside of sale times.
Points + Cash prices vary a little by property, so if you did want to buy points at ~0.6cpp be sure to check a bunch of different hotel prices in order to find the cheapest cash copay as you might save a few fractions of a cent per point.
Having said that, unless you have an immediate need for these points, it's not worth buying them at this price. Every month or two IHG sells points for 0.5cpp via Points.com. The Daily Getaways program will also be returning mid-July and they've historically sold IHG points for 0.5cpp too. I'd be very surprised if they didn't offer the same deal again this year, so it should only be a few weeks max before you can buy IHG points for less than 0.6cpp again.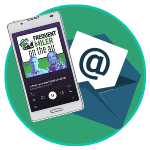 Want to learn more about miles and points?
Subscribe to email updates
 or check out 
our podcast
 on your favorite podcast platform.