Turkish Airlines (which we recently learned is rebranding as Türkiye Hava Yolları….and yes, I had to copy and paste that name from One Mile at a Time's post) has launched a new route to Seattle and in celebration of the new route they will be offering a 25% discount on award flights on bookings made from June 24, 2022 to December 24, 2022 for travel during that same period. This could make for an outstanding deal for a pretty long flight.
The Deal
Turkish Miles & Smiles is offering a 25% discount for award tickets on its newly opened Seattle route for bookings and travel between June 24, 2022 – December 24, 2022 (note that this post is publishing on June 23rd, so the sale isn't live yet for a few hours)
Key Terms
The offer is valid for tickets issued between 24/06/2022–24/12/2022, with travel dates between 24/06/2022–24/12/2022.
Campaign will provide 25% Miles discount on one-way or round-trip, Business Class and Economy Class promotional award tickets on Turkey flights from/to Seattle.
Changes in reservation for award tickets issued within the scope of the promotion are allowed, taking into account the ticketing 24/06/2022–24/12/2022 and the travel date of 24/06/2022–24/12/2022.
Miles can be refunded within 1 year of the date on which the ticket is issued.
Miles&Smiles Award Ticket rules apply within the scope of the special offer.
All taxes will be charged.
Promotional award tickets are subject to availability due to limited seat capacity.
Ticketing and travelling periods start and end according to the local time in Turkey.
The related promotion is only valid on scheduled flights operated by Turkish Airlines. It is not valid on Turkish Airlines codeshare flights, Star Alliance partner airline flights and AnadoluJet flights.
Tickets subject to this special offer can be issued through our call center, online channels, agencies and sales offices.
The right of use cannot be transferred within the scope of the offer.
This offer is only valid to Miles&Smiles members. To benefit from the offer, non-members must first register to Miles&Smiles Program.
Turkish Airlines reserves the right to take legal action against the related parties found to have contravened any rules.
Turkish Airlines reserves the right to change terms and conditions, definitions and other information pertaining to the special offer and to cancel the offer at any time.
Quick Thoughts
This sale won't be live until 6/24. Terms indicate that it starts and ends based on the time in Turkey, so this should go live at 5pm Eastern time today (6/23).
This could be a terrific deal because Turkish already has one of the lowest saver-level business class prices for flights between the US and Europe at the normal saver level of 45K miles each way. If you were able to find saver-level business class seats, you'd pay just 33,750 miles each way (plus taxes and moderate surcharges).
Taxes & fees come to around $75-$100 each way in economy class or around $200-$220 each way in business class. Economy class isn't a terrible deal at 22,500 miles each way, though I'd happily pony up the extra 11,250 miles and ~$100 for flat bed business class any day of the week.
The problem is that at the moment I am not seeing any saver-level business class availability on any of the smattering of dates I tested in either direction. Instead, I'm seeing the equivalent of an "anytime" price of 105K miles one-way. Even after the 25% discount, I wouldn't be very excited about that (and based on the terms, I don't think the discount would apply to the "anytime" price but only the "promotional" price — their term for "saver" price). I'm wondering if maybe they are holding back saver space in anticipation of the sale and will release some when this goes live. One can hope.
It's worth noting that the sale here is only on Turkish-operated flights. I'm not positive whether it will be valid on connecting itineraries that go beyond Istanbul.
Our guide to Turkish Miles & Smiles focuses on finding Star Alliance availability, so if you're familiar with the Star Alliance booking tool, note that this sale should be easier to find. When searching for Turkish-operated flights, you can just check the box on the home page that says "Award ticket – buy a ticket with miles". If the next page appears blank apart from your search cities and date, that means there are no flights on that date. Try hitting the "next" button to move back or forward by a day.
Once you find a day with availability, you should be able to expand the weekly calendar view:
Note that those columns showing 30,000 miles show you which days have flights available. Clicking them makes the column you clicked turn blue. It doesn't do anything else. You might expect that it would switch to viewing availability for the date with the blue column, but it doesn't. You have to manually change the date by clicking the "next" arrow or changing your search date (the Turkish website isn't the finest award booking engine, but it operates OK once you get to know unintuitive quirks like those).
If you do find saver-level business class on your dates or if you're an economy class traveler looking to fly to Istanbul from Seattle, this could be worth booking. Turkish charges a cancellation fee of just $25 per passenger, so if plans change it won't cost you a ton. Changes theoretically cost the same amount. I'm not sure whether changes on Turkish metal are easier (maybe they can be handled online?), but I've struck out finding phone agents capable of making a change to an itinerary in the past (instead I just put a hold on what I wanted and then cancelled and used the refunded miles to ticket the new itinerary).
I wonder if this will come in handy for the #3Cards3Continents challenge . . .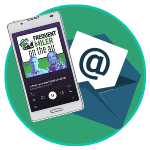 Want to learn more about miles and points?
Subscribe to email updates
 or check out 
our podcast
 on your favorite podcast platform.