A few years ago, we were the first blog to uncover the killer story with Turkish Miles & Smiles that you can fly one-way within the United States — including to/from Alaska and Hawaii — for just 7,500 miles one-way in economy class or 12,500 miles in business/first class when United has saver availability. In the time since, we've found Turkish Miles & Smiles to simultaneously be one of the most valuable and one of the most frustrating Star Alliance programs. However, when you can find the availability you need, there is no doubt that the sweet spots can be well worth the challenges you may encounter in booking. This complete guide combines what we know about the program into a single resource and includes several sweet spot updates in both economy class and premium cabins.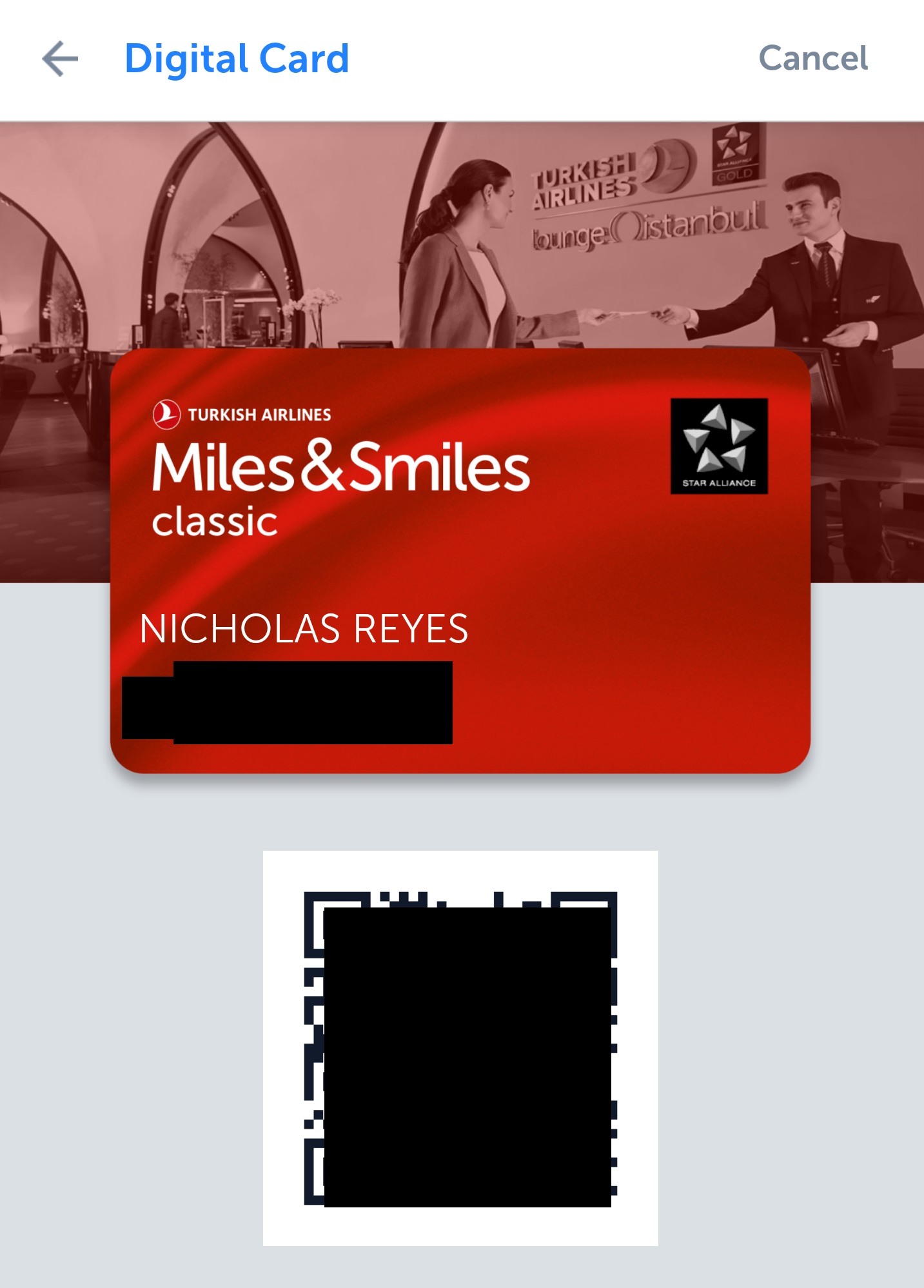 Things to know about Turkish Miles & Smiles award booking
Book via email or over the phone if you can't online: While some itineraries can be booked online, many itineraries don't show up on the Turkish website. In those cases, you'll need to either email or call to book over the phone with Turkish Miles & Smiles at 1-800-874-8875. Note that phone agents often have trouble finding availability. Email bookings still work, so try the email process if you strike out on the phone. Note that you may need to try more than one ticket office and that we've had reports of some difficulties with the process during the COVID pandemic, so booking may be more challenging in the short term.
Connecting itineraries are OK: Award pricing is per direction regardless of segments (i.e. EWR-HNL is 7.5K one way in economy class. EWR-ORD-LAX-HNL is also 7.5K one way in economy even though there are 2 stops provided the layovers don't exceed maximum connection times).
Award holds: Turkish will give you a hold for 48 hours if booking more than 7 days in advance, so there is no need to transfer before putting an award on hold in most cases.
Transfers are not instant: Citi ThankYou points generally transfer in 18-30 hours. You can alternatively transfer from Marriott Rewards, but the transfer time is likely to be a week or more.
No mixed cabin bookings in most cases: You can not combine an itinerary with some legs in business class and others in economy class. An exception from the program rules is that per the terms it is now possible to book a mixed-cabin award in cases where one of your flights does not have a matching class of service (e.g. one leg has business class but the other leg is operated by a small regional plane with no business class cabin). However, YMMV — the online tool does not yet show these itineraries.
Fuel surcharges are passed on. You'll want to choose airlines with low/no fuel surcharges and/or departure cities that limit them.
United Airlines Saver availability only: If you're looking to book United flights with Turkish Miles & Smiles, you must find United saver availability. Only United saver availability is bookable with partner miles. You can not book segments operated by Hawaiian with Turkish miles. You can not use Turkish miles to book award seats that are only available to United credit card holders or United elite members — only saver availability that you see when not logged in to a United account will be available to Turkish.
International first class is not bookable on the Turkish website and may not be available via phone or email. While Turkish added first class redemptions to its award chart, we only see economy and business class booking options on the website. According to Flyertalk, Turkish is unable to book first class awards at this time. YMMV.
The cancellation fee is very reasonable: The fee to cancel and redeposit an award is only $25 per passenger. The mileage redeposit is sometimes instant. Note that changes theoretically also cost $25, but in my experience it was easier to cancel & re-book. Note also that numerous readers have reported free cancellation when due to a significant schedule change.
Many available routes don't show up online. It's not clear why, but many itineraries that are available at United.com do not show up on the Turkish Airlines website.
Not all routes price correctly online. Most domestic US itineraries now price at 7,500 miles each way in economy class online. Some price at over 11K online for no known reason (the same itineraries can be booked over the phone or via email for 7,500 miles each way).
The online tool often doesn't show the most direct routing. Even when direct flights are available, the system sometimes forces a connection (for example, rather than allowing a nonstop round trip award between San Francisco and Honolulu, the options presented required connecting through Los Angeles or vice versa).
You can not book tickets for others until you have booked a ticket for yourself. This might mean that you'll need to book yourself and traveling companions under separate reservations. It may also be possible to make yourself a "dummy" booking that you will later cancel in order to unlock the ability to book for others.
You can not book tickets for others online unless the member booking is also traveling and you must first add others as your companions. For example, the online system would not allow me to make a booking for my wife and son (without me) using my miles. However, it is possible to book travel for others over the phone and via email even when the member booking is not traveling. Note that to book for others online, you must go to "My personal details" and "My Companions" and add traveling companions there before booking if you wish to book for them online.
There are fantastic sweet spots connecting other regions. If you're piecing together a multi-region trip, it's worth a look at the full Turkish Miles & Smiles award chart. Note that you want to see the "Promotional Award Ticket Table" for Star Alliance awards. There are some fantastic values, particularly between Europe and regions East (27.5K in business class to Central Asia, 45K to the Far East, and 52.5K to Oceania all come to mind). See also the region definitions as some regions are quite large.
Turkish Miles & Smiles Economy Class Sweet Spots
Asia / Far East for 45K each way
Caribbean from 7.5K each way
Central Asia for 34K each way
Middle East for 32K each way
North America from 7.5K each way
Hawaii for 7.5K each way
Turkish Miles & Smiles Premium Cabin Sweet Spots
Africa from 60K each way
Asia / Far East for 67.5K business / 100K first
Caribbean from 12.5K each way
Central Asia for 52.5K business / 72K first
Europe for 45K business / 67.5K first
Hawaii for 12.5K each way
Middle East for 47K business / 69.5K first
North America for 12.5K business
South America for 35K if originating in the Caribbean
Getting Turkish Miles & Smiles miles
You can of course earn Turkish Miles & Smiles miles by crediting Star Alliance flights to Turkish. Wheretocredit.com is a terrific resource for determining your earnings for paid flights.
For those who prefer to earn / generate miles without flying, there are several options.
Citi ThankYou Points
Most people will transfer Citi ThankYou points to Turkish Miles & Smiles since Turkish Airlines Miles & Smiles is a 1:1 Citi Transfer Partner. Simply log in to ThankYou.com and transfer your points to Turkish Miles & Smiles like you would with any airline partner.
Transfers from Citi are not instant. Transfer times vary from 18-30 hours. You should easily receive the miles in time to ticket your held award provided you initiate the transfer right away after placing the hold.
Citi did provide a transfer bonus to Turkish Miles & Smiles once in 2018. Hopefully we will see that return.
Marriott Bonvoy
You can alternatively / additionally transfer Marriott Bonvoy points to Turkish Miles & Smiles at a rate of 3 Marriott points to 1 Turkish Airlines mile. When you transfer 60,000 Marriott points, you'll get a 5K bonus for a total of 25K Turkish miles. Unfortunately, Marriott transfers are slow and may take a week or more. You can't count on a transfer from Marriott processing while you have an award on hold.
Buy miles from Turkish
Turkish Miles & Smiles will sell you up to 50,000 miles for 3 cents per mile. These miles post instantly to your account, so this can be a way to top off your account for a valuable award. Turkish processes these transactions directly, so mileage purchases appear like ordinary airline charges.
Buy Citi ThankYou points
As long as you have a card that earns Citi ThankYou points, and you have at least one point in your account, you can buy additional ThankYou points for 2.5 cents each, up to a maximum of 100K points per year.  You can then transfer those points to airline miles.  Greg wrote about this in detail a while ago: Buy miles via ThankYou Rewards. He then wrote a post about doing it specifically for award to Hawaii. See: $386 to Hawaii round trip from anywhere in the US.
Step-by-step guide to booking Turkish Miles & Smiles award tickets
Check the Turkish Airlines website
As we've previously noted is the case with the Turkish Airlines website, availability shown online via Turkish Miles & Smiles is very much hit or miss. The good news is that you will find some good options easily bookable online. The bad news is that you will not see all of the bookable options on the website.
Key to finding availability online begins with knowing where to search. Unlike other airline websites, you will not start your search on the Turkish Airlines homepage, rather you'll want to log in to your Turkish Miles & Smiles account and then click the drop-down from your name and choose "Miles transactions".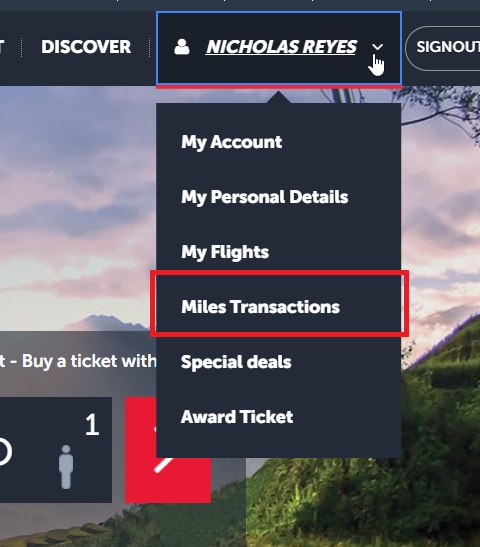 You can then find the "Star Alliance award ticket" booking engine to the right of your name.
Clicking "book now" will bring you to the Star Alliance Award Ticket booking engine.
When you click the calendar to select dates, you can find a box to easily search for one-way awards, which is likely the easiest way to search.
After searching, if awards are available in both economy class and business class, you will see radio buttons to select which class of service you would like to see displayed.
If you search and nothing happens, it is not finding availability. This does not always mean that no awards are available. Assuming you have found Star Alliance availability via United.com or the Aeroplan website, you should be able to book that space by phone or email. Note that sometimes agents don't see availability that should be there, so it may take multiple tries to book successfully. While I've at times gotten an agent able to book on my first call, other times it has taken many calls or a copy/paste email to multiple ticket offices to get a ticket booked.
Check United.com for saver availability
If you have not found your desired availability via the Turkish Star Alliance booking tool, the easiest next step is to check United.com for your preferred date and route looking for saver award availability for United-operated flights. Only saver awards can be booked with partner miles. (Note that any Star Alliance partner awards shown on United.com should also be available to Turkish Miles & Smiles).
Note that Turkish can not book seats that are only available to United credit card holders or elite members. Your best bet is to make sure you are not logged in at United.com when searching.
Calling Turkish Airlines to book via phone
The key to phone bookings with Turkish Miles & Smiles is that you must feed the agent each segment separately. (Alternatively, the email process still works. See this post for instructions on booking via email).
To book a United Airlines award ticket over the phone with Turkish Miles & Smiles, follow these steps:
Call 1-800-874-8875
Press 1 to continue in English
Press 1 because you're a Miles & Smiles member
Enter your Miles & Smiles number
Press 1 to confirm your number is correct
Press 4 for reservations
When you call Turkish Airlines to book an award ticket over the phone, you will need to be prepared to tell the agent exactly which flights you want and then feed the agent one segment at a time.
For example, if you're looking to fly from Chicago to Honolulu with a layover in San Francisco, you'll need to be very specific:
"I'd like to book a partner flight on United airlines. There are 2 segments. The first flight is from Chicago (ORD) to San Francisco (SFO) on October 22nd for 2 passengers in economy class. I'm looking for flight UA 1891 leaving Chicago at 10am and arriving at 12:50pm in San Francisco."
Let the agent find that flight. Then, move on to the next flight.
"The second segment is from San Francisco (SFO) to Honolulu (HNL) on October 22nd for 2 passengers in economy class. I'm looking for flight UA 300 leaving San Francisco at 2:10pm."
If you instead just ask for Chicago to Honolulu, the agent will likely tell you that there is no availability (unless there is a nonstop flight available). You have to go segment by segment and also keep in mind that agents often can't see availability that should be there. Be prepared to hang up and call again multiple times (or try via email).
Keep in mind that the max layover on domestic itineraries appears to be 4 hours for tickets booked via phone or email. If your itinerary has a longer layover, you'll be charged for two awards. The online booking tool sometimes returns results with longer layovers priced as a single award.
Note that sometimes, agents will not find the itinerary you want. In that case, you'll need to hang up and call again. Unfortunately the process sometimes involves several phone calls to get an agent who sees availability.
Book a Turkish Miles & Smiles award via email
Turkish Airlines operates ticket offices in 9 US cities and 2 Canadian cities. They publish contact information all of their ticket offices on their website here. Be sure to choose "Ticket Sales Office" rather than "Airport Sales Office" or something like that.
Here is an example email very much like some I have sent.
Hello,

I'm emailing to inquire about a Star Alliance award booking. As it is not possible to price this award online, I'm hoping you can confirm the number of miles required and any associated taxes or surcharges on the following itinerary:

Passenger: [Name]

Miles & Smiles Number: XXXXXX

Date: February 12, 2021

Class: Economy

Origin: IAD

Destination: LAS

Segments:

1) UA 632 12NOV IAD-LAX 1230 1456

2) UA 2365 12NOV LAX-LAS 1631 1745

Again, I'm looking for both the number of miles required and the total cost of any taxes, surcharges, or booking fees.

I really appreciate your assistance!

Sincerely,

[Name]
Note that some offices will not respond to your email. You'll need some trial and error: some offices almost never respond and others are more reliable. Since this varies all the time, your best bet is to just send the same email to multiple offices. Keep in mind that most of the ticket offices are open 9am-5pm Monday through Friday, so you may not get a response after hours / on weekends and/or you may need to try an office in a different area.
When booking via email, Turkish may require all of the following paperwork:
Miles & Smiles redemption form: This is a form that includes the basic route and price information and asks you to indicate the type of award (i.e. an award ticket on Star Alliance Flights). You'll sign this form.
Credit card authorization form. This form has your PNR and fare information. It also asks for date of birth, email address, phone number, driver's license number, credit card information, and signature.
Photos of your credit card (both front and back). Be aware that you may need to crop / resize your photos (my email kept bouncing back saying that the ticket office box was full and the message was undeliverable, but it turned out that my files were too large).
Photo of your ID. I provided both front and back.
Miles and Smiles card front and back copy. I didn't have a physical card and couldn't find a digital one on the desktop website. However, you can get your "Digital Card" in the main menu of the Turkish Airlines app when you are logged in and that was sufficient.
Note that I have alternatively had success putting an award on hold via email and then calling to pay for taxes and ticket the award without a need for any of the above paperwork.
Putting an award on hold
Turkish Miles & Smiles allows award holds when booking via phone or email. Once an agent finds your flights, you will need to ask them to put the itinerary on hold for you to transfer over the miles (since Turkish allows free and easy holds there is no reason to transfer miles before this point). The agent will need to take the names and birth dates of the passengers in your party to put it on hold.
Provided you are booking travel at least 7 days in advance, you will be offered a hold of 48 hours, which is plenty of time to transfer the miles necessary.
If you are booking a flight within 7 days of travel, you will only get a hold for 24 hours. That may be enough time to make the transfer if you're lucky.
Once your itinerary is on hold, you'll want to transfer the miles to pay for your award.
Calling to ticket
Once you have the miles necessary in your account, you'll need to call back to ticket your held award.
The process is pretty straightforward: you'll call Turkish again and tell them that you need to pay for an award you have on hold. You'll give them the PNR you were given when you put your tickets on hold and they will verify all of the information. The agent will then transfer you to an automated system to enter your credit card information. After you enter credit card info, the agent came will verify the first 4 and last 4 digits of the card number and your Miles & Smiles number and then transfer you to an automated prompt to enter your Miles & Smiles PIN. That "PIN" is the password for the account. Once that is complete, the award can be ticketed. Note that unlike searching for award space, ticketing a reservation once you have it on hold is very easy and shouldn't require more than one call.
Change / cancellation fee for Turkish award tickets
Changes before check-in will incur a $25 fee (the ticket must be used within 1 year of the day it is issued). Changes after check-in or a no-show will incur a $50 fee. Itineraries can be canceled over the phone and miles are immediately re-deposited. Note that many readers have reported paying no cancellation fee when cancellation is due to significant schedule changes.
Turkish Miles & Smiles expiration policy
Turkish Miles & Smiles miles expire 3 years after they are earned. You can pay a fee of $10 per 1,000 miles to extend miles for another 3 years, though at 1c per mile, that is quite expensive. It is best to avoid transferring unless confident you will use the miles within 3 years.
Turkish Miles & Smiles Elite Status
Turkish Miles & Smiles sometimes matches status for those with oneworld status. See Status Matcher for recent data pounts.
For those looking to earn status the old fashioned way, here are the tiers and requirements:
Note that you'll want to check wheretocredit.com before choosing to credit your flights to Turkish to be sure that they are eligible to earn the miles you expect.
One key benefit of elite status may be the ability to pool family miles.
Bottom line
Turkish Miles & Smiles has some fantastic award chart sweet spots. However, they can also easily be the most frustrating program given the inexplicable difficulty in booking awards in some circumstances. However, the award sweet spots can be worth the challenge for those who don't mind making a few phone calls or sending a few emails when necessary.