Alaska Airlines has a new promotion out that incentivizes the use of three different mileage-earning methods and it stacks with promotions currently being run by each — meaning that you can earn a minimum of just over 3,000 Alaska miles, but you could easily earn 5,750 or more if you stack the promotions right. Furthermore, there is what appears to be an unadvertised opportunity to win 150,000 Alaska Mileage Plan miles through one of the promotions.
---
Dash for Miles Challenge
The Deal
Earn 3,000 bonus miles for registering and then earning with Mileage Plan Dining, Mileage Plan Shopping, and The Opinion Terminal (1K points for each of those three partners)
Key Details
Must earn with each partner after registering and by September 30, 2017
Quick Thoughts
This promotion is very easy — one purchase each through the shopping portal and with MileagePlan Dining and one survey and you'll already have more than 3,400 Alaska Miles (1K for using each partner, a minimum of 400 for taking the survey, plus the miles earned on your shopping portal purchase and dining purchase). However, this promotion becomes even more lucrative when stacked with promotions through those partners…
Stack #1: MileagePlan Back-to-School Bonus Shopping Portal Promotion
 
The Deal
Spend $125, get 300 miles
Spend $350, get 1,000 miles
Key Details
Expires 8/18/17 at 11:59pm ET
Bonus is based on cumulative spending
Quick Thoughts
This isn't the best of the Back-to-School shopping portal promotions in terms of bonus miles per dollar spent, but Alaska miles can be very valuable — and I plan to max this one out. Assuming you have not yet made a purchase since this promotion began yesterday and you now spend $350 through the portal, you would earn at least 1,350 miles through this promotion (1K bonus plus at least 1X on your $350) — you can obviously earn more depending on the merchant payout. These bonus miles stack with the Dash for Miles Challenge shown above — meaning that you'll really earn at least 2,350 miles when combined with the 1K bonus from that promotion.
---
Stack #2: MileagePlan Dining
The Deal
New users can sign up by August 31, 2017 and spend $30 or more in a single dine within 30 days and complete a review for 1,000 bonus miles
Key Details
Bonus open to those who are new to Mileage Plan Dining
Must complete your review within 30 days of dining
Must opt-in to receiving emails from Mileage Plan Dining
Quick Thoughts
This is an easy call if you are new to Mileage Plan dining — simply sign up, dine with a check totaling at least $30 (a gift card purchase should work), and earn 1,000 bonus miles on top of the miles earned for your dine. This also stacks with the Dash for Miles Challenge, meaning that you will earn an additional 1K for a total of 2,000 bonus miles on top of the miles earned for the dine. Even if you only value Alaska Mileage Plan Miles at 1.5 cents each (and they can certainly be much more valuable than that), that's like a $30 return in the form of miles on a $30 spend. That's terrific. Even if you aren't new to Mileage Plan dining, the 1K bonus from the Dash for Miles challenging should make for an attractive bonus nonetheless.
---
The Opinion Terminal: Miles + a chance to win 150K
The Deal
Sign up and complete a survey for 400 Alaska miles
Quick Thoughts
This one seems painless enough – complete a single survey and get 400 bonus Alaska miles plus the 1K bonus for the Dash for Miles Challenge for a total of 1,400 Alaska miles. Again at a valuation of 1.5 cents a mile, that's about twenty bucks worth of miles — enough to get me to do a single survey.
More interesting than that, I clicked on the Terms & Conditions to see if there were any interesting restrictions. That took me to a page showing this:
Wait….what? A 150K Prize Draw? What 150K prize draw? I can't believe that I don't see anything on the Internet about this other than that link that comes after you click the link for terms & conditions. I clicked it and sure enough it appears that they are drawing a winner for 150K Alaska miles. Only 1 entry is allowed per person and it appears from the terms that completing a survey by August 31, 2017 at 11:59pm ET will enter you to win. One winner will be randomly selected.
Now, I'm not much of a contest guy. But how many total members can Mileage Plan possibly have? Out of those members, how many have ever heard of The Opinion Terminal? Out of those who have, how many will complete a survey before the end of this month? Don't get me wrong — I'm sure the number won't be small, but iyour odds will be exponentially better than a lottery ticket as it appears one winner will definitely be chosen.
See the full terms of that sweepstakes here.
---
Bottom Line
If you are new to Mileage Plan dining and you max out the shopping portal bonus, you should earn at least 5,750 Alaska Miles (2350 for shopping, 2000 dining, 1400 Opinion — plus any additional portal payout and dining payout). That's a nice return for 3 relatively easy steps to complete. Even if you only make a single small shopping portal purchase (like a pack of post-its or a nail clipper somewhere) and you have been a member of Mileage Plan dining, you'll still earn at least 3,400 Alaska miles — still not too shabby. And if you complete the survey by August 31st, you'll additionally have a better chance of winning 150,000 Alaska miles than of being struck by lightning or winning the Powerball. That's worth a free entry in my book. Best of luck and don't forget to register for the Dash for Miles before participating in the other offers.
H/T: The Gate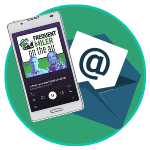 Want to learn more about miles and points?
Subscribe to email updates
 or check out 
our podcast
 on your favorite podcast platform.