Wyndham Rewards has a new terrific promotion whereby you can earn enough points for a free night at any property in the world for just 2 paid stays with Masterpass. Note that you don't have to pay with a Mastercard, just with Masterpass, the digital wallet.
The Deal
Get 7,500 points per stay for paying with Masterpass (up to 2 stays maximum)
Key Details
Stays must be completed by October 31, 2017 (meaning you must check out of your stay no later than November 1st)
Must be a member of Wyndham Rewards
Consecutive nights at a single hotel count as 1 stay even if made on separate reservations
Only available "while supplies last"
See full terms on the promotion page linked above
Taking advantage of it
This promotion looks great — two paid stays will get you 15,000 points, which is enough for a free night at any Wyndham property in the world since all properties cost the same 15K points per night. It's easy to take advantage of this one — just book a stay and pay with Masterpass. Note that Masterpass is just a digital wallet like PayPal or Visa Checkout — you can use Visa, Amex, Discover, Diners Club, etc as your chosen payment method.
It would be easy to pick up a couple of really cheap stays or mattress runs, as Wyndham properties can be dirt cheap in some cities. Here's a random Tuesday night next month in Albuquerque:
On the flip side, you can get pretty big value out of the points. Here are paid rates on the same night in New York:
And I did verify that both were available on points. In fact, the Hotel Henri even has a junior suite available for 15K…..
Combined with the increased 45K/18K signup bonuses on the Wyndham Rewards credit cards, you could get a really nice value out of your points. Wyndham has plenty of properties worldwide where you could easily get more than 1 cent per night in value. And every now and then they run a great promotion. You might remember that back in February, I booked a 9 bedroom, 6 bathroom "cottage" in the English countryside (See: Smoking Deal: 9 bedroom villa for 15K points per night). Soon thereafter, Greg booked a place that looks even better (See: Finding gold in old Wyndam points). All-in, I spent 30K points on two nights for my reservation. The booking confirmation I received shows the cash rate as though I had paid the cash price.
That promotion only lasted for a few days — now you would need 15K points per bedroom to rent those properties — but picking up points in promotions like this provides the flexibility to take advantage of promotions like that. Note that I did call to see if families could pool points (i.e. 9 people with 15K each book that property). I was told that this isn't possible to do and points can not be transferred between accounts.
One key note: the terms state "while supplies last". That phrase doesn't exactly inspire confidence after the big Wyndham/SPG points donation debacle (See: Wyndham killed the deal! Don't donate your SPG points (unless you want to).) That said, I will still try to take advantage of this promotion as I'd like to be prepared for the next big thing.
H/T: View from the Wing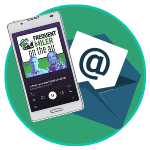 Want to learn more about miles and points?
Subscribe to email updates
 or check out 
our podcast
 on your favorite podcast platform.