Card Details and Application Link
Wyndham Earner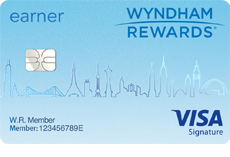 30K points after $1K spend in first 90 daysNo Annual Fee
Click Here to Apply
This is NOT an affiliate offer. We always present the best offer even when it means less revenue for Frequent Miler
FM Mini Review: Sign up for the bonus. Keep for the 10% award discount.
Earning rate: ✦ 5X Wyndham & gas ✦ 2X restaurants & grocery ✦ 1X everywhere else
Card Info: Visa Signature or Platinum issued by Barclays. This card has no foreign transaction fees.
Big spend bonus: 7,500 points each anniversary year after $15K spend
Noteworthy perks: Gold status ✦ 10% discount on free night awards ✦ Cardmember discount on paid stays ✦ No foreign transaction fees
Application Tips
Barclays Application Tips


Get Same Card Again: Must wait at least 6 months after cancelling previous card (with some accounts Barclays requires waiting 24 months).


Hard inquiries are combined into 1 when approved same day. Most inquiries issued through TransUnion.



Consumer: Click here to check your application status
Business cards: Click here
If denied, call reconsideration here: 866-710-2688
Related Cards (Wyndham)
Card Offer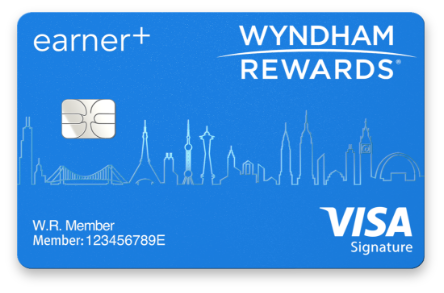 45K points after $1K spend in first 90 days$75 Annual Fee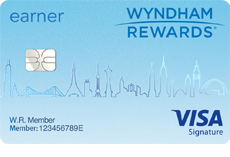 30K points after $1K spend in first 90 daysNo Annual Fee
40K after after $3K spend in first 90 days$95 Annual Fee

No longer available
This card is no longer available to new applicantsNo Annual Fee

No longer available
This card is no longer available to new applicants$75 Annual Fee