Today's sweet-spot spotlight shines on Air Canada's Aeroplan for infant award tickets. That's because they offer an easy and reasonably-priced way to use either money or miles to add a lap infant to an award ticket (this is especially true for business and first class flights).
Sweet spot spotlight:
The short story: Air Canada's Aeroplan allows you to easily add a lap infant to your reservation using either money or miles at reasonable rates.
Miles required: Economy = 5,000 miles or $50 CAD / Premium Economy = 7,500 miles or $75 CAD / Business = 10,000 miles or $100 CAD / First = 12,500 miles or $125 CAD
How to find awards: You can add a lap infant to your existing award booking (no need to search for special availability)
How to book awards: Book over the phone with Aeroplan at 1-800-361-5373
Quick Notes
Adding a lap infant to an award ticket reservation normally requires calling the ticketing carrier. In other words, you contact the airline whose miles you used to book the award ticket (in most cases). Many airlines charge 10% of the adult revenue fare and taxes to add a lap infant. While that's often not so bad in economy class, it can easily equate to hundreds of dollars in business or even a thousand or more in first class — to have a baby sit on your lap for hours.
Air Canada's Aeroplan is one of the few airlines that offers the ability to pay for the lap infant award ticket using miles and it offers the best deal for Star Alliance premium cabin redemptions out of the transfer partners from the major credit card issuer transferable currencies. While economy and premium economy Aeroplan lap infant awards may only represent a small savings over paying 10% of the adult fare (as you would via other frequent flyer programs), the prices for business and first class are excellent. That's because you'll pay only $100 Canadian or 10,000 miles in business class or it will cost $125 CAD or 12,500 miles in first class. Compared to 10% of an adult fare in those cabins on international tickets, that makes for a huge savings in most cases.
To add a lap infant, you will need to first make a reservation for an adult ticket(s), then call Aeroplan to add the lap infant to your booking. While the Aeoplan website looks like it will allow you to add a lap infant when searching, trying to increase the number from zero to 1 will give you a message letting you know that you'll need to book first, then call to add the lap infant.
Keys to know:
If your child will turn 2 during the trip, he or she will need a ticket and seat. See this news story about a family whose child turned 2 during the trip, forcing them to pay thousands of dollars at check-in for a walk-up fare (later refunded, but you may not be so lucky). Your best bet is probably to book two separate one-ways rather than chance an issue on the way home.
The child will sit on your lap. Seems obvious, but I've been asked where the child sits. If there is a nearby empty seat, it is possible that the crew will allow you to use it, but I wouldn't count on it. While some airlines / planes do have bassinets that attach to the wall on bulkhead seats, note that the weight limits on those are usually 20-22lbs.
If you want a seat for your child, you will need to book a regular award ticket. That will be at the full adult award price. Unfortunately, most business and first class seats can not accommodate a car seat or harness, so if you prefer to get a seat for your child you may be better off booking in economy class or premium economy.
If you would like to use Aeroplan miles for the infant ticket, they need to come from the same account used to book the (adult) award ticket. For example, if my wife books tickets for the two of us, she will need to use her miles for the infant ticket (if we choose to pay the cash fee instead, I don't believe there is any restriction as to whose credit card is used).
Bottom line
If you intend to travel with a lap infant, Air Canada's Aeroplan is one of the best options for booking award tickets and certainly the best bet for Star Alliance awards for those who primarily collect transferable points. While Asiana can also be a good choice for Star Alliance awards (they charge 10% of the adult mileage fare), Aeroplan will be an easier choice for most people since it is both an Amex Transfer Partner and a Capital One Transfer Partner (whereas Marriott is the only program offering transfers to Asiana).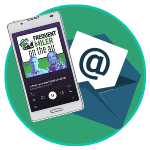 Want to learn more about miles and points?
Subscribe to email updates
 or check out 
our podcast
 on your favorite podcast platform.