AA and US Airways begin their merger devaluations
The following bullet points are borrowed from One Mile at a Time:
American has eliminated distance based oneworld Explorer awards
American has eliminated stopovers at the gateway city on AAdvantage awards
American has created multiple tiers of AAdvantage standard award levels
US Airways has created multiple tiers of Dividend Miles standard award levels
US Airways has raised the cost of Dividend Miles business class redemptions between the US and North Asia from 90,000 miles to 110,000 miles
More details about these changes can be found here.  Wandering Aramean dove into the details of the new AAdvantage 5-ish tier award chart here.
Getting to Charlotte on Delta via Air France. Returning on US Airways via British Airways
The #milemadness Seminar to be held in Charlotte is unfortunately sold out, but I reserved my place in advance (by agreeing to be a speaker).  I recently booked flights to the event in a fairly convoluted way that may interest a few of you.  First, I booked a late evening return flight for Saturday evening using BA Avios (which is possible now that US Airways is part of the OneWorld alliance).  There was no economy award space available so I didn't get to use the awesome 4500 point one-way short distance award.  First class was available though, so I snagged that for 13,500 points.  I could have returned more cheaply on Sunday, but I didn't want to miss Mother's day for the Nth time in a row.
Booking a flight to Charlotte was a bit trickier.  There was no award space on US Airways.  I could have booked United or Southwest one-way awards but each would have involved a stopover which I was hoping to avoid.  Delta awards were wide open at the saver level (25K miles round trip), but they currently charge just as much for a one-way award as for a round trip so that would have been a poor value redemption.  In January 2015 Delta will allow one-way awards so I could have tried the following: I could have booked a round trip with the return scheduled for sometime in 2015.  Then, after Jan 1, I could have called to cancel the return portion of the award.  The change would have been free due to my Platinum elite status, but there's no way to know whether they would refund the extra 12,500 miles in that situation.  Technically the 2015 award chart is only for flights booked starting Jan 1 2015 so they would be entirely within their rights to deny refunding miles.
Instead of using Delta miles, I checked the Air France web site to see if the same awards were available there (Air France is a SkyTeam partner with Delta).  Air France already allows one way awards for half the price of round trip, so I figured that was my best option.  Fortunately, the flight I wanted was listed as available for only 12,500 miles.  I transferred 13,000 miles from my Membership Rewards stash, then tried to book the award online.  I got an error.  I tried again.  Another error.  I called the number on the screen.  I was shuffled around from person to person because my call had gone to a combined Delta, Air France, KLM call center.  It took about an hour to get a guy with a French accent on the phone who could actually help me.  It was painful, but he did succeed in booking the award for me.
Speaking of #milemadness…
The Manufactured Spend tournament ended a couple of weeks ago without fanfare as it took us a while to compile the final data.  Anyway, the week 4 scores are now, finally, updated on the #milemadness 2014 scoreboard.  Congratulations to Miles, Points & Mai Tais for topping the week 4 earnings leaderboard.  We will reveal overall winners at the #milemadness seminar and then will report back here afterwards.
Serve again
After my recent post debating the relative merits of Bluebird vs. Serve (you can only have one or the other), a few readers reminded me that Serve allows reloads not just with Vanilla Reload cards, but also with MoneyPaks.  So, if you have a convenient place to buy MoneyPak cards with a credit card, you'll probably want to hang onto your Serve card after all.  And, if you're new to Serve altogether, consider going for the Isis Serve card instead (details here).  That one has higher online credit and debit limits ($1500 per month each vs. $1000 per month with regular Serve) and many ways to get free cash back (see this SlickDeals thread, for example).
Staples gift cards
Staples has long been a great place to buy gift cards (see "Staples Rocks"), but for those of you who got in on the recent Amex Sync Offer it is now even better (see "Amex Sync Offer: $20 off $100 at Staples!").  I'm working on putting together a complete list of gift cards available in-store and online.  In the meantime, here are the cards I recently found in-store:
Aeropostale, AMC Theatres, American Eagle Outfitters, Amex gift cards (e.g. $200 with $6.95 purchase fee), Applebee's, AT&T Go, BabiesRUs, Barnes & Noble, Bass Pro Shops, Bath & Body Works, Bed Bath & Beyond, Boost Mobile, Buffalo Wild Wings, California Pizza Kitchen, Cheesecake Factory, Chili's, Cold Stone Creamery, Google Play, Home Depot, Hulu Plus, iTunes, JCPenney, Kohl's, Lowe's, Macy's, Maggiano's, Marshalls, Net10, Nordstrom, Old Navy, Olive Garden, Panera, payLo, PF Chang's, Pottery Barn, Red Lobster, Sears, Sephora, Skype, Southwest, Staples, Starbucks, Stub Hub, Subway, T-Mobile, ToysRUs, Tracfone, Virgin Mobile, Visa gift cards (e.g. $100 with $5.95 purchase fee), Xbox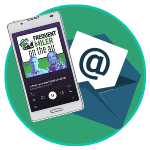 Want to learn more about miles and points?
Subscribe to email updates
 or check out 
our podcast
 on your favorite podcast platform.