Update 11/3/22 – ¡Olé! It is now possible to book both LATAM and Cathay Pacific (CX) awards on Alaska Airlines' website. Searches over the last month seem to show better Cathay availability on both ba.com and aa.com, so it may be that there's still some integration to complete between the two award calendars. The Alaska call-center has still been able to complete some bookings for space found on ba/aa but not showing online with Alaska. LATAM awards are a great value for business class to South America when using Alaska miles, as flights price at 45,000 miles anywhere on the continent. Because of Alaska's generous stopover policy on award flights, you can also add a free stopover in Santiago or Lima on each way.
Today, Alaska Airlines quietly "announced" that there will be changes to its partner award charts throughout Q4 of 2022. The good news is that, by the end of this year, it will finally be possible to view availability and book both Cathay Pacific and LATAM awards on Alaska Airlines' website after years of having to book through the Alaska call center. Cathay awards will actually be live sometime in October. Cathay Pacific and LATAM awards are now live.
The other (most likely bad) news is that, starting December 2022, Alaska will unveil a "simplified" award chart with award levels displayed based on the region that you're traveling to and from. As opposed to having set award prices for most partners, it sounds like most or all awards will have dynamic levels (similar to how Alaska prices some partners and all Mileage Plan awards now). The factors that impact partner award levels will include route, distance, and demand.
That sounds like a mix of good and bad news, so is there reason for concern? Probably a little.
Here's the full statment from Alaska:
Good news for 2022!  Cathay Pacific awards will be available to book on alaskaair.com in October and LATAM awards will be available before the end of 2022.

Starting late December, the way you view award charts online is changing. We'll have a simplified award chart to show you where award levels start based on which regions you're traveling from and to. With this change, similar to awards on Alaska, partner award levels may vary depending on multiple factors including route, distance, or demand. You'll continue to be able to enjoy great value for your miles. As always, the best way to view pricing and availability for the routes you're interested in flying is to search for your specific travel dates and destinations.
Quick Thoughts
When Alaska Airlines joined the One World Alliance earlier this year, I was among those who was cautiously excited but also a little leery about what the effect would be on Mileage Plan.
Since joining One World, Alaska hasn't given us much reason to be hopeful. While we've seen the airline add awards on Malaysia Air, Royal Air Maroc, Royal Jordanian, Iberia, and Qatar; the redemption rates were so extraordinarily yucky that the folks predicting doom and gloom for Mileage Plan seemed almost optimistic.  Alaska even devalued its own premium awards.
Back in February, I said this:
While there are still terrific values to be had (although to currently hard to use destinations like Fiji, Japan and Hong Kong), the continued pulverizing of the award chart seems to indicate that's only a matter of time before the remaining sweet spots are obliterated as well.
The vague wording of today's announcement makes me suspect that these new changes will be another step down the road towards a further weakening of Alaska's previously best-in-class international partner chart. Alaska has historically promised (although not always delivered) a 90 day advance notice before award chart devaluations and these end-of-December changes are happening in…90 days.
They've long told us that a unified Oneworld chart would eventually come, with our fear being that it would move towards more closely standardizing Alaska's chart with American's and thus remove sweet spots like Cathay and JAL, whose awards are quite a bit cheaper on Alaska. My assumption is that we'll see Cathay and LATAM's award pricing raised across the board along with other partners. There will be more partner availability but with a range in cost between "saver" and "standard" awards (like Qatar and Aer Lingus, whose business class flights can cost up to 280,000 Alaska miles now).
Will it be nice to finally be able to book Cathay and LATAM on Alaska's website? Absolutely. Also, the upside of a unified chart could be that it will move us one step closer to Alaska allowing multiple partners on award bookings (currently, you're only allowed to fly one partner + Alaska). This would increase the utility of its awards exponentially.
That said, I believe that these positive changes in availability and booking will come at the cost of worsened value. I don't expect that Alaska will completely torpedo the chart, but the outsized value that it provided on airlines like Cathay and JAL will most likely be reduced significantly. I think that we'll see the saver/standard model applied across multiple regions and possibly more distance-based tiering within regions as well.
Hopefully we'll be pleasantly surprised, but my guess is that 2023 will dawn with our Alaska miles carrying less luster than they do now.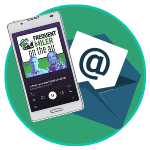 Want to learn more about miles and points?
Subscribe to email updates
 or check out 
our podcast
 on your favorite podcast platform.