Dear Hawaii: Our love affair has been passionate and heartfelt for many years and no matter what I will always love you, but I owe you an apology. It's not you, it's me. You see, I have fallen deeply in love with Lake Como thanks in no small part to an SLH property called Grand Hotel Victoria Concept & Spa and things will just never be the same again. I hope I can still come to visit the Grand Hyatt Kauai and we can be friends, but if you don't see me for a while, it's because I'm back at Lake Como again. I hope you'll forgive me. -Nick
This past week, I redeemed 29,000 Hyatt points (peak price) for a basic room at the Grand Hotel Victoria Concept & Spa in Menaggio, Italy and it was amazing. I sat there on the patio of this hotel beside myself at the incredible beauty of Lake Como and the impeccable everything about the Grand Hotel Victoria. I will be back even if I can only score a single night of availability — it was that good. I'll say it throughout this review, but pictures just don't do this place justice. If you have a desire to visit Lake Como, this place needs to be at the top of your list.
Booking the Grand Hotel Victoria and first impressions
Since our flight home from Europe was departing Milan, we decided to spend a few days in Northern Italy after our week at the Westin Dragonara Malta resort. I searched incessantly for weeks before finally stumbling on a single night of availability at the Grand Hotel Victoria. I wasn't even super excited about it as the pictures on the Hyatt site aren't that inspiring. I really only picked this hotel because there aren't many great award stay options on Lake Como and at 29K points per night and a location right on the lake, it seemed like a better deal than most. I could only find a single night of availability, but I settled on staying for a night and then moving on to an independent hotel on nearby Lake Maggiore for a couple of nights (more on that in a separate post). As a Category 6 property, the Grand Hotel Victoria Concept & Spa costs 21,000 Hyatt points off-peak, 25,000 points standard, or 29,000 points peak.
When booking a Small Luxury Hotel of the World property via Hyatt, the Hyatt site includes a warning that SLH bookings are only for 2 adults and that additional guests may incur an additional fee. The standard room at the Grand Hotel Victoria, like most hotels in Europe, only accommodates up to 2 adults and 1 child. Since this property regularly costs $1200-$1500 per night for a standard courtyard-view room and it was sold out entirely on the dates surrounding my stay, I didn't want to mess with getting hit with an extra person fee that reflected that kind of high nightly rate (or worse yet, being told that we couldn't stay with 4 people and being forced to drop back 10 yards and punt in a location where there aren't any other chain hotel options). Instead, since I saw two standard rooms available, I booked two rooms (at 29K points per room for the night).
Though that worked out conveniently for me (it gave me a room from which to work while my family was sleeping), it was unnecessary. Everyone at the hotel – from the valet to the check-in person to other folks — seemed surprised that I had booked two rooms. We were told that we could have booked one room for 2 adults and 1 child and then called to add a crib for the baby and it wouldn't have been any additional charge. I don't know where the age cutoff is in allowing that fourth person. But in essence, I overpaid for my stay by 29K points per night….and I don't have an ounce of disappointment over that.
In fact, I walked away from this place amazed in several ways. First, the property and view is stunning.
Second, the service is just on an entirely different plane than what you'll find at any normal hotel — and I mean that on a level that is a clear cut above a Park Hyatt or St. Regis or Waldorf. Third, I had a hard time going to sleep because I didn't want to miss time that I could be enjoying this place. Seriously. Finally, I have been fortunate to use points to stay at many places where I "don't belong" in the sense that they cost far more money than I'd ever consider paying. I usually enjoy that feeling of being a bit of an imposter. This hotel and its clientele felt like they were clearly playing ball out of my league at a different level yet. That almost felt a bit uncomfortable at times, but it also just reinforced that I love this game for the experiences it gives me that I'd never buy with money but that I'm happy to run to Staples now and then to make possible.
Anyway, enough meandering gushing. Let's talk about how and why I fell in love.
First of all, Lake Como is worth the hype. I expected it to be impressive, but I didn't imagine how impressive. It is worth mentioning that the lake is huge and I only saw a small sliver — surely some slivers are more impressive than others. The sliver you see in Menaggio, the town where you'll find the Grand Hotel Victoria, is a slice of heaven that I want to devour again and again.
The town of Menaggio did its part toward winning my heart. Flowers were in bloom and meticulously manicured everywhere. There is an adorable center square with a homemade gelato cart and a number of bars, cafes, and restaurants where people mingled late into the night like something from a movie. There's a small harbor with boats that even made a landlubber such as myself want to dive in and and set sail around paradise. I was only there for less than 24 hours, but I wanted to live there. Was it just a temporary infatuation? Maybe. I'd return to find out.
The Grand Hotel Victoria is without a doubt a rockstar in its own right. From the moment we pulled in to the driveway and a valet opened the door and immediately helped my son put on his hat to the delicious prosecco offered to us while we sat on the lawn staring at the view to the way it felt like every person there greeted us with the class and flair of the lamp in the "Be Our Guest" scene from Beauty & the Beast, it felt like we were in a movie. When we came down to have dinner (without a reservation), we were immediately seated on the patio looking at that view with a piano player effortlessly floating from one pop tune to another like something off the deck of the Titanic. It just felt like perfection.
Benefits of booking SLH properties through Hyatt
As a reminder, Small Luxury Hotels of the World bookings made through Hyatt include the following benefits:
Complimentary breakfast for 2
Free WiFi
Room upgrade (based on availability)
Early check-in (based on availability)
2pm late checkout (based on availability)
In order to get the benefits above, you need to book through World of Hyatt (either an eligible paid rate or a free night award). If you're looking to pay a cash rate, you can sometimes (often?) find a better deal directly through the hotel's website, just keep in mind that if you want the benefits above and Hyatt elite night credit you'll need to book through Hyatt.
The above set of benefits looks great because it applies to anyone booking through World of Hyatt, regardless of your Hyatt status. Unfortunately, a lot of that list is based on availability. Keep in mind that Small Luxury Hotels of the world are, well, small, so availability of a room upgrade or late checkout may be scarce depending on when or where you're going. The hotel was completely sold out on the night I booked as well as the next night, so there were no upgrades and I wasn't even able to get a 1pm checkout on either of my two rooms. I wasn't surprised that they couldn't accommodate it given the need to turn the rooms over for another guest.
The Room
The base level room at the Grand Hotel Victoria Concept & Spa is a courtyard-view room with 1 king bed. The courtyard-view room is actually in a separate, much more modern building (connected by hallway) behind the main hotel building. I received exactly that room for both of my reservations since the hotel was completely sold out.
You might think that staying in a separate building would feel somehow inferior — I've seen hotels that have a beautiful historical building out front and then some lesser motel-like building behind with more rooms. The Grand Hotel Victoria was not that experience. Because of the way they built the addition, it doesn't feel like you're leaving the main building but rather that you're walking down the hall to your room — and the building with the base rooms is so modern that it certainly doesn't feel like a lesser experience to anything.
Like most of the Grand Hotel Victoria, pictures will not do the room justice. The room had a very unexciting garden view (as expected) and while spacious for a base level room it wasn't suite-like, yet it was luxurious. I have stayed in my fair share of $1K+-per-night hotels around the world and few of them have felt as noticeably high-end as this one. I know it doesn't look like much — you'll just have to take my word for it that it was as good as any standard room I've ever had (better than any I can recall).
To be clear, I didn't love everything about it. The wall switches were particularly difficult to see and it took some experimentation to figure out which one controlled which light. The touchscreen system for setting up a "Good night" mode and a "good morning" mode for things like shades and lights would probably be nice if I were going to spend a week there, but it was more complex than I wanted it to be for a single night (I doubt that they get many single-night guests, so this is probably a non-issue for most).
One really cool thing is that they told me how to use everything and set the A/C, but said that if I had any trouble that I should call the front desk and they could help remotely. Sure enough, I had some difficulty with the A/C and from the front desk they could see the current temperature in the room and monitor it to make sure it got cooler.
Another thing they handled remotely: I had two rooms and I walked out of one without a key. I went down the hall to my other room, where my wife and kids were at the time, and called the front desk to tell them that I'd locked myself out of the other room. It only took a couple of seconds and they told me that they had reprogrammed the keys (remotely) so that my keys from either room would open both rooms. I've had plenty of situations over the years where I needed a room key re-keyed. Never have I seen it done remotely. In 2022 I feel like this should be possible, I was just amazed because it usually isn't.
Back to the room itself, the bathroom seemed to be carved from a single slab of stone. The shower had no door, which I usually hate, but the water pressure was so strong that I almost didn't notice the space was open (until I nearly slipped on the floor later because it is hard to keep the water within the shower space!). Toiletries were full-size bottles and full-size soap and were quite nice.
As a welcome amenity, there was a bottle of prosecco chilling on ice and a fruit platter in each room. My kids went to town on the fruit (we bought some of it with us when we left) and we opened one bottle of the prosecco, which seemed to be the same stuff we were given at check-in.
Overall, the room was very nice. It certainly felt well worth 29K points per night, particularly compared with other Hyatt properties in the same point range.
Breakfast and dinner at Grand Hotel Victoria Concept & Spa
Breakfast was amazing. Days later, on our drive home from the airport in New York, my wife and I were still talking about the cream-filled croissants and how we wished we had a chance to have just one more of them. I've probably had a pastry or two more than I should in my time and these were out-of-this-world good. Again, pictures don't capture it. Another guest caught me taking pictures and looked at me and said, "this place is amazing, isn't it?".
There were also plenty of sliced meats and cheeses and there were fresh yoghurts with fruit, scrambled eggs, sausages, and some other standard breakfast fare. The person who seated us at breakfast let us know that if we preferred eggs some way other than the scrambled ones on the buffet, we could order them. My wife ordered an omelet, which was prepared just as she'd asked. I don't know if they'd have done eggs benedict, but in hindsight I should have had her ask.
In addition to fresh-pressed juices, the breakfast room even featured a juicer with plenty of fresh fruit so that you could presumably juice your own fruit. I didn't see anyone actually use it, so perhaps a staff member would have come over to help if you wanted to make your own juice combination.
Again, pictures don't give you anywhere near a full sense. Breakfast was very, very good.
Additionally, we had dinner at the restaurant on the night of our arrival. It wasn't cheap: appetizers were in the 20-30 Euro range and mains were in the 30-50 Euro range (except for a 75 Euro lobster dish). It was definitely a bit of a splurge, but the food was delicious and the atmosphere was perfection. This video doesn't capture the view well, but you get a view seconds of piano and atmosphere anyway:
My wife got a delectable pork belly special that was in a miso sauce and I had a pasta dish that was as perfectly prepared as you would expect. We asked for a wine suggestion by the glass to pair and they did not fail to hit the nail on the head with a Cabernet Franc that matched perfectly.
A quick story about dinner: my younger son (not quite 2 years old) is at the stage where he is very attached to mommy. He gets upset when she leaves the room or walks away for something (it usually passes within a minute or two, but he almost always cries out when she leaves). At some point during dinner, my wife had to use the restroom. As soon as she left the table, two staff members were right there at the table drawing his focus — one picked up a dinosaur toy he had next to his plate and pretended that the dino was eating his dinner and the other was smiling and asking him a question. He didn't even get a chance to cry — it was as if they anticipated what he / we would need before we needed it, which is in my mind the mark of outstanding service. That was the type of service that existed at every turn at this property.
Bottom line
The Grand Hotel Victoria Concept & Spa is a Small Luxury Hotels of the World property that is bookable with World of Hyatt points (21K off peak / 25K standard / 29K peak). It is well worth the cost of admission even at peak pricing. Finding even one night of availability seems to be a challenge, though I've heard from at least one reader who has booked a couple of multiple-night stays, so it is apparently possible to do so if you vigilantly check availability. That's certainly what I'll be doing from here on out because I would be happy to plan a trip around the next time I find multiple nights of availability.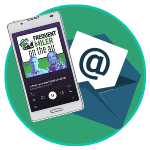 Want to learn more about miles and points?
Subscribe to email updates
 or check out 
our podcast
 on your favorite podcast platform.