American Airlines is back again with its now-annual co-promotion with Stand Up to Cancer. This year, it's offering 25x miles on any donation above $25, but that ramps up to 50x when making a $25-$10K donation using an AA Mastercard. On the surface, this sounds like it could be a great deal to support a good cause, but there's some important terms to be aware of.
The Deal
Earn up to 50 AAdvantage miles per dollar when making a donation to Stand Up to Cancer

Earn 25x AAdvantage miles for every dollar you give online on a donation of $25 or more
Earn 50x AAdvantage miles for every dollar you give online when you use your American Airlines AAdvantage Mastercard credit card to make a donation online between $25 and $10,000

Valid through September 30th, 2023 (or until the maximum donation of $3 million is reached for 50x).
Terms and Conditions
Offer valid on donations to Stand Up To Cancer made between August 19 and September 30, 2023 (or until the maximum donation of $3 million is reached for 50x).
Donations must be made online at StandUpToCancer.org/american-airlines-donate-25-mile.
Minimum $25 donation required.
Bonus miles do not count toward status qualification.
Please allow up to twelve weeks for the bonus miles to be posted to your account.
Donations can only be accepted in U.S. dollars.
For charitable deduction purposes, each mile is valued at 3 cents per mile.
The receipt of miles may reduce the tax deductibility of your contribution.
Quick Thoughts
First off, for those that are simply looking at this as a miles purchase, let's get the math out of the way. If you used your AA Mastercard to donate $1,000, you'd end up with a total of 51,000 redeemable miles (50,000 bonus + 1,000 for the purchase). That breaks down to a cost of 1.96 cents/mile, about 50% above our Reasonable Redemption Value of 1.3 cents each for AA miles. The 25x side of the promotion would be almost 4 cents/mile.
I wouldn't be a buyer of AA miles at that cost, unless I just needed a few thousand to top-up for a good redemption. It would be one thing if they were elite-qualifying and you could effectively buy Executive Platinum status for $4,000, but since they're just redeemable miles, there's not a ton of appeal here.
There is something to be said for the money being a donation to a good cause, but there's a couple of things to note before going ahead:
Stand Up To Cancer is a division of the Entertainment Industry Foundation and that's where the donations go. It is a 501(c)3 organization, so normally your gift would be tax-deductible, HOWEVER…
For charitable deduction purposes, each mile is valued at 3 cents per mile. So, rather than getting a deduction, you're actually "receiving" more than 50% above the value of your gift. For many folks this might not only limit the value of the deduction, but could completely wipe it out (ask your tax professional for details and how to account for the miles).
The terms for the 50x portion of the promotion also state that, "The opportunity to earn 50 bonus miles ends on 9/30/23 at 11:59pm PT or when the maximum donation to SU2C of $3,000,000 USD using a qualifying card is met, whichever is earlier." It's unclear what happens if the $3M mark is reached; do those donations go to 25x and would the person making the donation know that beforehand?
So, if you want to make a donation to the organization and don't care about the tax write-off, earning 50x AAdvantage miles per dollar is a great deal. As a value proposition for the miles (or if you care about the tax benefits), it's lacking.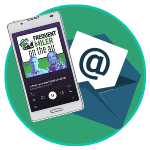 Want to learn more about miles and points?
Subscribe to email updates
 or check out 
our podcast
 on your favorite podcast platform.