American Airlines has announced some major changes coming to the AAdvantage loyalty program in 2022: elite status is being simplified (some will find this to be an improvement and others will not) and members will be able to earn elite status through credit card and shopping spend, which might make elite status (but not necessarily choice benefits) easier to obtain.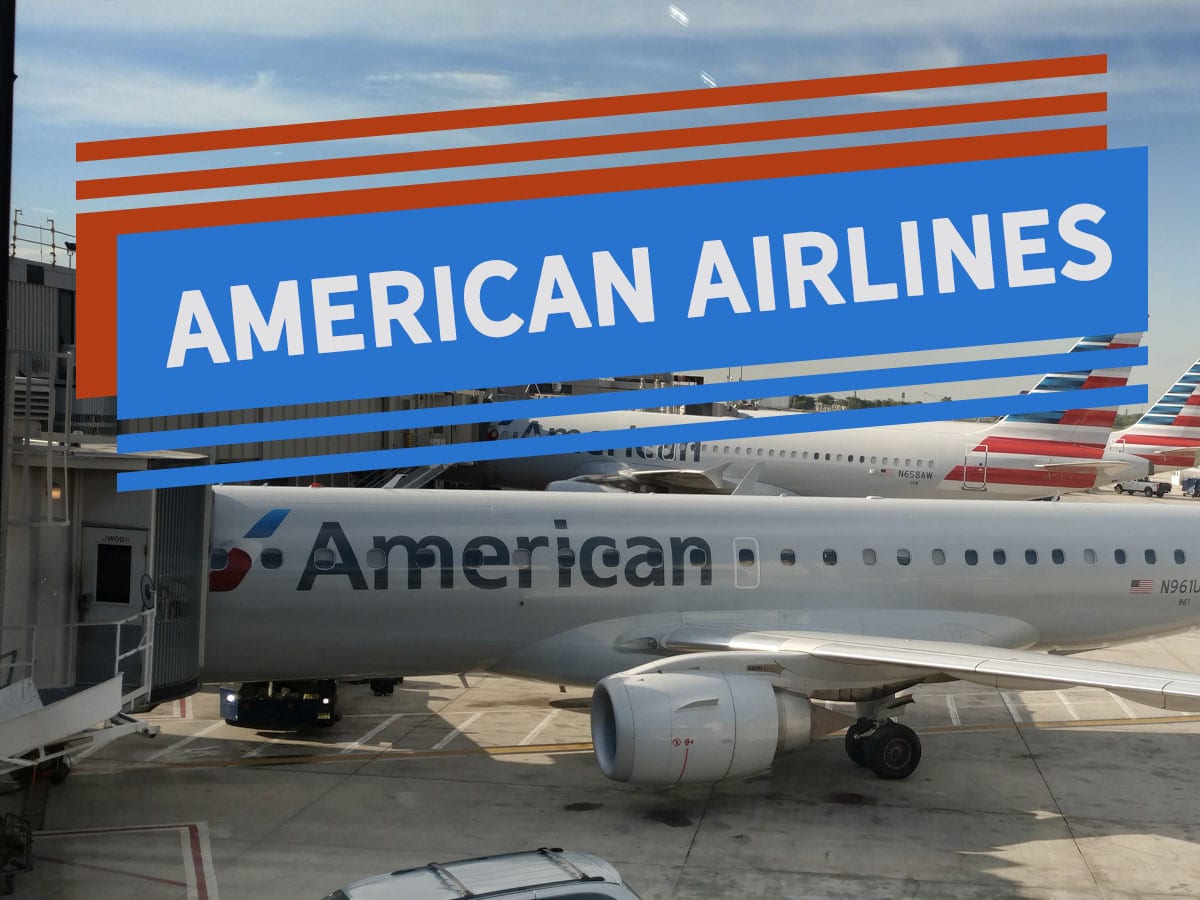 No award chart changes
I thought it was worth including this at the top of the post for those who assume changes mean changes to the award chart. The good news is that American Airlines has not announced any partner award chart changes and in a quote to View from the Wing indicated that we shouldn't expect any in 2022. That's great for those who have miles to take advantage of American's sweet spot awards!
Loyalty Points are the new status metric
American is getting rid of Elite Qualifying Miles, Elite Qualifying Dollars, and Elite Qualifying segments in favor or "Loyalty Points". That actually seems like a smart move to me — multiple qualifying metrics makes things complicated for those who don't pour their time into learning loyalty programs (I imagine most business travelers are more focused on other things). Further, in an environment where business travel may not ever return to pre-pandemic levels (and where selling miles to banks makes up the most profitable part of the loyalty program), it just makes sense to incentivize loyalty in ways beyond flight activity.
In the new program, Loyalty Points will be the single metric and interestingly you'll earn them through credit card and shopping portal spend as well as from flights. This is a simplified breakdown:
Base members will earn 5 loyalty points per dollar on paid tickets with American Airlines (elites earn as many as 11 loyalty points per dollar spent on paid tickets)
Credit card holders earn 1 Loyalty Point per dollar spent on most AAdvantage credit cards (though there are some cards that will earn different amounts — see more about this below). Only base miles count — so you will not earn additional Loyalty Points for spending in a bonus category nor from the welcome bonus on a new card.
Shopping portal spend, AAdvantage Dining spend, and SimplyMiles spend will also earn Loyalty Points. While my initial assumption was 1 Loyalty Point per dollar spent through those programs regardless of the redeemable miles multiplier earned, upon further consideration of the way things are written I believe that 10x through the shopping portal will mean 10x points and SimplyMiles offers like 2,150 miles for spending $200 at an IHG property will mean 2,150 Loyalty Points. We'll see whether that proves to be true.
Ancillary spend like upgrades, seat selection, etc, will not earn Loyalty Points
Transfers from other programs (like Marriott or Citi) will not earn Loyalty Points
American says that more is coming on this front. Gary Leff at View from the Wing makes an educated guess that American is trying to extract some additional revenue from partners for the earnings from their activity to be Loyalty Points-earning and that was my immediate reaction upon reading about the new program also. I wouldn't be surprised to see some additional methods of earning Loyalty Points — perhaps through the partnership with Hyatt or rental car companies — but time will tell who is willing to pay up.
Interestingly, Loyalty Points will determine upgrade priority. Someone who spends a ton on American Airlines credit cards or through the shopping portal will position themselves higher on the upgrade list. Truthfully, this makes sense to me: those customers who are diving in to the credit card, shopping portal, dining program, etc, are truly buying into loyalty (and making American Airlines more money than those who only fly).
New elite status calendar
Moving forward, elite status on American Airlines will be determined by Loyalty points earned from March through the following February. American says the idea here is not forcing people into mileage runs during the December holiday period and also the fact that holiday shopping done on AAdvantage credit cards will count (which will likely only post to statements in January for many people). I guess Black Friday and Cyber Monday will become the hot new way to "mileage run" in your pajamas.
This new qualification calendar creates a small window of opportunity for some people: January and February 2022 will count toward earning elite status in 2021 (so for example those chasing EQDs via credit card spend to qualify this year will still have January and February to do so) and those months will also count toward earning elite status in 2022 (which means that those earning status in 2022 have from January 2022 through the end of February 2023 to earn the required loyalty points). Starting in March 2023, those looking to earn status moving forward will need to earn the necessary loyalty points between March and the following February.
New Elite requirements
The new elite status requirements for American Airlines AAdvantage in 2022 will be:
AAdvantage Gold: 30,000 Loyalty Points
AAdvantage Platinum: 75,000 Loyalty Points
AAdvantage Platinum Pro: 125,000 Loyalty Points
AAdvantage Executive Platinum: 200,000 Loyalty Points
Keep in mind that as you move up, you'll earn more Loyalty Points per dollar spent on airfare. For instance, a member with no status will only earn 5 Loyalty Points per dollar spent, but an Executive Platinum member earns 11 Loyalty Points per dollar spent. Re-qualifying for status will be easier than qualifying in the first place.
Furthermore, qualifying on flights alone will become much more expensive. However, I imagine that most who feel especially loyal to the program likely have the credit card and now there is a strong incentive for them to use things like the shopping portal, AAdvantage dining, etc. I don't have data on which to base this, but I would bet that earning elite status will become significantly less expensive for many folks who simply shift things they are already doing — shopping online, spending money at SimplyMiles merchants, dining out — to doing those things in ways that earn Loyalty Points.
Whether or not it will be worth shifting significant amounts of spend to the AAdvantage credit cards in order to earn Loyalty Points is a more difficult question to consider, but I suspect that some folks already spend on those cards just to earn the miles so also earning Loyalty Points sweetens the deal for them.
For some big spenders, the ability to spend all the way to top-tier elite status may be appealing on the surface, though the most popular status benefits will still require flying American and its partners.
Elite choice benefits will require 30 flight segments
While the ability to spend your way to elite status will no doubt be somewhat appealing, the disappointment here is that choice benefits will only be unlocked if you earn enough Loyalty Points and also fly at least 30 segments on American Airlines and its partners. Note that AAdvantage award tickets on American Airlines flights will count (though it doesn't sound like award tickets on partner airlines will count).
I imagine that regular American Airlines travelers will appreciate this minimum number of segments in order to earn systemwide upgrades or other valuable choice benefits. On the flip side, those of us who could potentially qualify with shopping portal, SimplyMiles, and credit card activity will feel left out of the top benefits of status. I'm not sure it is worth pursuing high level status without the ability to get things like those systemwide upgrades.
Is there something new coming for the premium American Airlines cards?
The big news today is that credit card spend earns Loyalty Points — 1 Loyalty Point per base mile. In most cases, that will mean 1 Loyalty Point per dollar spent on an American Airlines credit card. Greg noticed something interesting in the FAQs section though:
"Base miles earned vary by credit card type and issuing bank. For example, most AAdvantage® credit cards earn 1 base mile per US$1 spent on eligible purchases, but some earn .5 base miles per $1 spent, others 1.5 miles or 2 miles, etc."
Based on the chart on this page, the AAdvantage Aviator card (this is a no-fee card, NOT the Aviator Red) earns 1 base mile per $2 spent (that's the .5 base miles per $1 spent card). However, all of the other cards on that page show 1 base mile per mile spent. So then what does the FAQ answer mean when it says ""others earn 1.5 or 2" base miles?
It is possible that this is just a typo (or that AAdvantage cards issued in other countries have a different structure). On the other hand, perhaps there are plans to bump up the earnings of the Aviator Silver or Citi Executive cards. If that happens, it could certainly make those cards more appealing for those chasing status.
Bottom line
American Airlines has completely changed its loyalty program for 2022. There have been no award chart changes, but the way members will earn elite status will now be based on loyalty as measured by a combination of flight spend, credit card spend, shopping portal and dining activity, and more. This won't be good news for all members, but overall I find it an innovative way to reward more complete loyalty. I'm personally bummed about the 30-segment requirement in order to earn choice benefits, but I may still consider shooting for some level of status if shopping portal and SimplyMiles activity counts as we suspect it will. Some folks will find this new structure less appealing, but I expect the majority will find it a net positive. Maybe that is bad news for current elites since it will likely create even more elite members, but it is nice to see an airline recognize that credit card and shopping portal customers also have value that helps keep them in business. Overall, I'm mostly a fan of the changes.