A couple of weeks ago I reported my end of year application spree.  With a single card issuer, I started with one application, then did another, and another, etc.  In total, I applied for all of the following cards:
Instantly Approved: 147K
In total, four cards were instantly approved:
Amtrak 30K after $1K spend
Virgin Atlantic 75K after $12K spend + add 2 authorized users
Amtrak 12K after $1K spend
Alaska Business card 30K after $1K spend
The instant approvals sum to 147,000 bonus points after $15K combined spend.
Pending: 210K + $300
And I had six applications still pending:
Merrill+ 50K after $3K spend
Alaska personal card 30K + $100 after $1K spend
Travel Rewards for Business 25K after $1K spend
Cash Rewards for Business $200 after $500 spend
Amtrak 30K after $1K spend (this was an attempt to get a second identical card)
Virgin Atlantic 75K after $12K spend + add 2 authorized users (this was an attempt to get a second identical card)
As I reported before, rather than call, I decided to wait to see if any of the pending applications were approved…
Interim Results
All four of the instantly approved cards were shipped and received within a week of applying.  Of the six pending applications, I received six letters as follows:
Merrill+: Denied
Second Amtrak application: Closed as duplicate ("We received your recent application for the Amtrak World MasterCard card.  Our records indicate that this is a duplicate request, so it will not be processed").
Second Virgin Atlantic application: Closed as duplicate.
Three letters announced "Congratulations, your request for credit from Bank of America has been approved."  None said which card I was approved for, but by process of elimination (and the fact that the cards have now appeared on my online account), I know that I was approved for:

Alaska personal card
Travel Rewards for Business
Cash Rewards for Business
Reconsideration
I was fine letting the two duplicate applications go, but I did want the no-fee Merrill+ card.  After all, the 50K bonus is worth up to $1,000 in flights.  So, I pulled up my Best Offers page, navigated to the BOA App Tips section, and called the reconsideration number listed there.
The analyst was happy to review my application.  He first asked for explicit permission to re-open the application, and I agreed.  The review did not result in a new credit inquiry.  After reviewing my application, he told me that the application had been denied due to having too much credit with Bank of America.  I asked if he could move credit from another card in order to approve me, and he said yes.  I asked him to move half of my new Amtrak World MasterCard credit to the new card.  He agreed, but said that he would have to "elevate" my application for final approval.  He promised to call me back within 24 hours with the final decision.  I was pretty confident that I'd be approved.
Unfortunately, slightly more than 24 hours later, I got the call.  My application was not approved upon reconsideration.  The reason was that I had "opened 3 cards within a month's time".
Final Results
My 10 applications resulted in 7 approvals.  The only cards not approved were the Merrill+ card, and the two in which I tried to apply for the exact same card twice.
While its not particularly meaningful to add up different types of points (since they each have very different redemption values), I'll do it anyway.  My final-ish final results are:
7 Approved Cards
$319 in first year fees
$17,500 spend required for full bonuses
Expect 23,000 points from spend
Expect 202,000 bonus points after meeting spend requirements
Expect $305 cash rewards from spend and bonuses
To simplify:
$17,500 spend required for full bonuses
Expect total of 225,000 points
Expect $14 in out of pocket cost ($319 – $306).  This does not include any fees incurred to manufacture $17,500 in spend.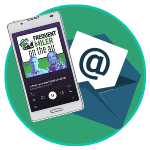 Want to learn more about miles and points?
Subscribe to email updates
 or check out 
our podcast
 on your favorite podcast platform.