Today through October 31, 2017, British Airways is offering a 35% bonus on transfers from hotel programs. This can be best maximized through Marriott Travel Packages. Alternatively, IHG Credit Card Holders who need to top up for a British Airways award might be interested in this promotion as well. Read on.
The Deal
Get 35% bonus Avios when converting hotel points to British Airways Avios through October 31, 2017 from the following hotel programs:

Carlson Hotels
Hilton Hotels
Hyatt Hotels & Resorts
Intercontinental Hotel Group
Marriott Hotels
Shangri-La Hotels & Resorts
Best Uses
Most of the transfer ratios from hotels are fairly poor and still aren't attractive even with a 35% bonus. For example, 5K Hyatt points converts to 2,700 Avios with the transfer bonus. While 5K Hyatt points will get you a free night in a Category 1 Hyatt (often worth north of $100), 2700 Avios is not quite halfway to a shorthaul (650 miles or less) 1-way flight at peak prices.
However, there are two options that could present a good value with this bonus: Marriott and to a lesser extent IHG.
Marriott Travel Packages
Greg and I have written many times before about the value to be  found in Marriott Travel Packages (See: 12 Things you need to know about Marriott Travel Packages). For those new to these packages, they enable you to turn a large chunk of Marriott points into a certificate good for a 7-night hotel stay plus airline miles. These packages are already a strong value — adding in a 35% bonus on the miles makes them work out very well. As a reminder, here's the chart.
The strongest values on the chart are in the far-right column. The top-right corner has a package that costs 270,000 Marriott points and is good for a 7-night stay in a Category 1-5 Marriott and 120K Avios. With the 35% bonus, that means you would get 162,000 Avios. Depending on how you use the Avios, that's great. Remember that you can transfer Avios from British Airways Avios to Iberia Avios, though here are some hoops through which you need to jump (See: Bet You Didn't Know: 3 Methods To Transfer Avios Between Iberia and British Airways). That can be a good value for those in Chicago, New York, and Boston as Iberia charges just 34,000 Avios one-way in business class during off-peak season between those cities and Europe (and they occasionally run specials for even less; see: Business class for 25.5K one way to Europe from several US cities). That 270K Marriott point package could get you enough points for two round trip business class tickets to Europe and 7 nights in a hotel — which is a great use of 270K Marriott points. Even in peak season, at 50K one way in business class it's still enough points for three one-ways.
Of course, thanks to the ability to move points freely between Marriott and Starwood, this means that you could alternatively use 90K Starpoints to book this package. Converting 90K Starpoints to Marriott would yield the 270K needed for the package.
If you have a use for the 7-night certificate, it's a great value. Seven nights in a Category 5 Marriott would normally cost 150K points, so for 120K more Marriott Rewards points you're getting 162K Avios. I used my 7-night certificate this past February at the JW Marriott Phu Quoc.
Our stay there was great — but I knew we wouldn't be able to stay for 7 nights when I made the reservation, so we definitely didn't get "full value" out of it in terms of that. Truth be told, I never expected to get 7 nights out of my certificate as I can't remember the last time we stayed in one place for 7 straight days.
If you feel the same way and don't have any interest in the 7 night stay, keep in mind that Greg and others have reported being able to do one of two things:
Extend the certificate for another year beyond its normal expiration by simply asking or upgrading the package
"Return" the 7-night certificate in exchange for 45K Marriott points
If you chose the latter and took 45K Marriott points back, that's still a solid value on this deal. Imagining you had begun with Starpoints to do this deal, your numbers would look like this:
Convert 90K Starpoints to 270K Marriott to book your package, receive 162,000 Avios + 7-night certificate
"Return" your certificate for 45K Marriott points and convert those back to 15K Starpoints
Net cost: 75K Starpoints = 162,000 Avios  (1:2.16 ratio)
Converting Starpoints to Avios at a 1:2.16 ratio is a great deal if you have a decent use for the Avios! And if you keep the 7-night certificate (so your net cost remained at 90K Starpoints), that can still be a great deal.
IHG Cardholders
While not nearly as good a deal as the Marriott Travel Packages, this still might not work out badly for IHG credit card holders. The normal ratio from IHG to British Airways Avios is 10,000 IHG points to 2,000 British Airways Avios. However, remember that IHG credit card holders earn a 10% rebate on redemptions. In the comments at One Mile at a Time, Sean confirms that he received this rebate on a conversion to Avios during the last bonus on hotel conversions. After the rebate and bonus, that means points would convert at the following ratio:
9,000 IHG points —-> 2,700 Avios
That's not amazing, but it's not necessarily a bad deal. Over the past six or seven months, we've reported on several opportunities to buy IHG points for around half a cent each (See: Can you buy IHG points for .46 cents per point?). If you have built up IHG points at that rate, your net cost for 9,000 IHG points is about $45. That's like paying about 1.67 cents per point for your Avios — not a rate at which I'd speculatively hoard them, but not a terrible conversion if you're flush with IHG points.
Bottom line
This 35% transfer bonus from hotel points to British Airways Avios is best maximized with Marriott Travel Packages, whether via your Marriott Rewards points or those transferred over from SPG. Whether or not it makes sense to make such a conversion really comes down to your intention for the Avios. I wouldn't make this conversion without a plan for how to use the Avios, but it can certainly be a good deal for those who will put the Avios to good use.
H/T: One Mile at a Time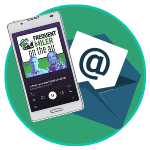 Want to learn more about miles and points?
Subscribe to email updates
 or check out 
our podcast
 on your favorite podcast platform.