Update 5/15/23: This deal is back with June and July 2023 games now available. I have been checking this daily and the cardholder exclusives were not available a couple of hours ago, so this updated sometime after 12pm Eastern time today. I was able to score tickets for a couple of summertime games just a few minutes ago, but I had to search for the dates I wanted and the results are only showing about 5 dates at a time as shown here:
Reminder: there are only 4 cardholder exclusives available for each game, then the rest of the tickets are a poor value (don't be surprised if the most desirable games go quickly or are already gone). Read the whole post for details if you are new to this redemption.
Update 3/9/23: This deal is back for April and May 2023 games. Many of the April games in New York and Los Angeles are gone, but a lot of May games are still available even in the largest markets (and some April games are still available in some markets). I imagine that June and July won't be released until late next month like last year. These tickets are a steal as the 5,000-mile seats are awesome in most parks when available. See this post for some examples from my experience at a New York Mets game and some reader input. H/T: Reader Nick in our Frequent Miler Insiders group and Dan's Deals.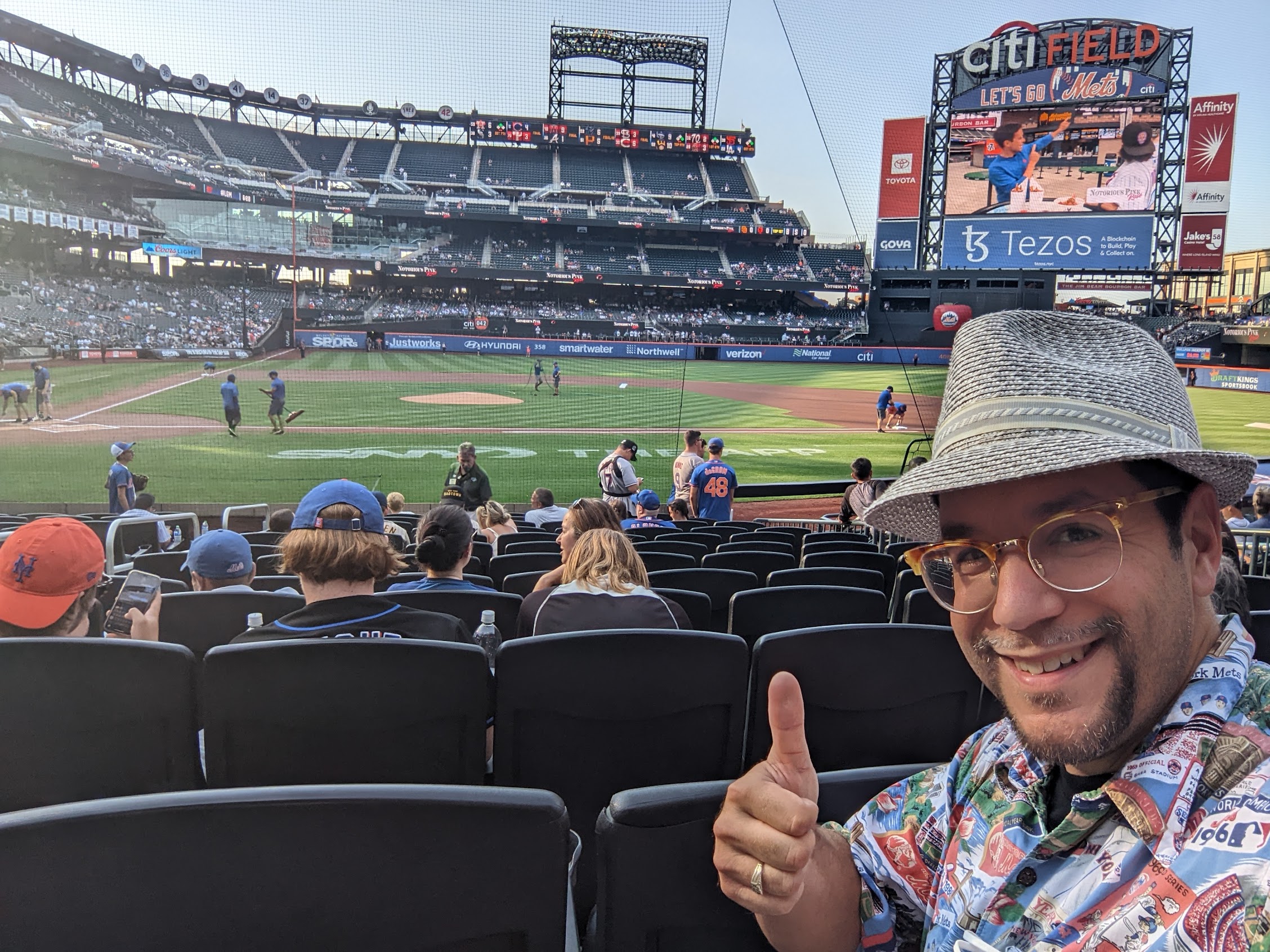 Update 4/28/22: Capital One has now stocked tickets for June and July 2022 games. Late last night, I picked up 4 seats to a Sunday afternoon New York game for 20,000 points total (seats in the same section were going for north of $200 on the resale market). Note that some desirable games are either already unavailable or may not have been available in the first place (for instance, I found no tickets for Yankees / Mets or Yankees / Red Sox games or for giveaway games I checked at other stadiums like free bobblehead or cap games). Still, there are some great values to be had on summertime games given how good the seats are when Capital One exclusives are available for 5K points per seat.
Capital One Entertainment recently launched and I was lukewarm on it at launch, but if you are a baseball fan you have to check out the tickets they've loaded through the end of May. A reader alerted me to the fact that Capital One is selling cardholder exclusive tickets — in many cases fantastic seats near the field / in club level sections — for 5,000 miles per ticket. They appear to be offering 4 tickets per game on these and it is worth a look if you have Capital One miles and an affinity for baseball.
Note: Some readers have been a bit confused because Capital One sells cardholder exclusive tickets, which are a great deal and are what this post is mostly about, but when they don't have the cardholder exclusive tickets available they also sell general secondhand market tickets (which are typically an awful deal). See the heading below "How to find the good Capital One cardholder exclusive tickets" for more.
The Deal
Capital One Entertainment is offering cardholder exclusive tickets to baseball games in April and May, with four seats available at 5,000 miles per seat (in excellent locations) for most of the games I checked
Quick Thoughts
A reader sent this to me a few days ago and my initial thought was that baseball has so many games that tickets aren't always very expensive. While that's true, the seats available through Capital One aren't the cheap seats in most cases.
I first looked up Citi Field as I planned to give tickets to a relative to see a Mets game. I was a bit more drawn in when I saw the approximate view from the section where the seats are located. Here it is from RateYourSeats.com:
The first game I looked up was about $200 a ticket in that section (the screen shot above shows a different game with $101 tickets). Capital One is offering seats for 5,000 miles per ticket to almost every game. I came across a few exceptions — the first few games I tried at Yankee Stadium only had non-exclusive seats you could buy at poor value (about 0.8c per mile) or with high service fees. However, I eventually found some games at Yankee Stadium with 5K-mile seats (which appear to be one row in front of this one). Again, these are seats I wouldn't otherwise buy.
I ended up talking it over with the family member receiving the tickets and we found that Philadelphia has seats 5 rows behind the visiting team's dugout, which seemed like even more fun — she'll sit right behind her beloved Mets.
I checked a bunch of other teams and they had great seats in many cities for the same 5,000 miles per ticket for up to 4 tickets per game for all of the games loaded through the end of May (the last date I saw available for Mets tickets was June 1st). It seems that Capital One has the same seats available for each game and once the "cardholder exclusive" seats are gone, they may sell the publicly-available VividSeats options at poorer value.
I ended up buying a couple of pairs of the cardholder exclusive tickets and they were 10K miles for two tickets in each case. The same seats for the same game with the same proximity to the field in Philadelphia were going for north of $100 a ticket on the secondhand market and the Yankee stadium tickets I bought were north of $200 per ticket otherwise, so paying 5K miles per seat seemed like a solid value. In many cases, you can do even better. There were no additional fees beyond the 10K miles for two tickets. The reader who originally pointed this out to me redeemed for tickets that were otherwise going for about $300 a seat. While I'd never pay that much for baseball tickets, the point is this could be a lot of fun for a fan.
The tickets at Citi Field (where the Mets play) are in the Delta Club section. The New York Mets website indicates that the seats in that section are fully-padded theater-style seats and that there are a couple of full bars and a number of food outlets in that club section. Apparently, you can even get in-seat service from Shake Shack. No word as to whether that triggers the $10 monthly credit on the Gold card :-).
I don't know whether Capital One intends to continue offering tickets to games throughout the season or if this is just an early-season offering. Personally, I'm not a huge baseball fan, but I enjoy cool experiences and I wouldn't be very likely to buy tickets so close to the field otherwise, so I'd be tempted by this if a game lined up with my travel plans over the next couple of months. If Capital One continues this into the summer, I will almost certainly catch a game at some point.
How to find the good Capital One Cardholder Exclusive tickets
To find tickets, just log in to Capital One Experiences and you'll find MLB Single Game Tickets under the cardholder exclusives.
Update: I've noticed some confusion about this deal because there are two types of tickets being sold in the Capital One Entertainment portal: The Capital One cardholder exclusive tickets that this post is about are the same 4 seats for every game. If you only see one set of tickets available (either 2 or 4 seats) and they are 5K miles per seat like as shown here, they are the Capital One cardholder exclusive seats:
When you click through on those seats, you'll see they are Capital One cardholder exclusives.
The cardholder exclusive tickets have no additional fees — they are 5K miles per ticket, period. I bought tickets to both a Yankees game and a Phillies game (against the Mets) and paid 10K for two tickets to each game.
If you see tickets in many different sections, those are not cardholder exclusives but are rather a selection of seats powered by VividSeats. The non-exclusive VividSeats tickets are not a good deal. You'll only get 0.8c per point toward those tickets and there are a lot of add-on fees during the checkout process. A seat map that looks like this with many different section choices indicates that they are not the exclusive seats.
Kind of interesting and weird is that Capital One labels the good "exclusive" seats as though they cost $40 even though the exclusives are near the field in otherwise much more expensive sections. Don't be confused by this — the cardholder exclusives are labeled as $40 tickets, but you can't actually buy them for $40.
In fact, when you've got the cardholder exclusive tickets, you don't even get the option to use money to buy the seats — you couldn't buy them for $40 each if you wanted to, it's 5K miles per ticket during checkout with no option to use fewer miles and no additional fees (and you must buy either 2 or 4 tickets). If you are seeing different numbers of miles or additional fees, you're not looking at the cardholder exclusive seats.
Also of note is that if you pick a team that isn't in your local area, you'll have to type in the city where you want to see them in the "Near" box. For instance, since I'm in New York State, it searched for Chicago Cubs tickets in New York City. I had to type in Chicago, IL to see games at Wrigley Field.
I was really happy to see that Capital One isn't tacking any fees on during the checkout process — it's literally just 5,000 miles per ticket (you have to buy tickets in blocks of 2).
Overall, it's great to see Capital One offer interesting exclusives to cardholders. While baseball isn't necessarily a direct path to my heart, I could see tickets to certain sold-out events or in great locations like these baseball tickets being an exciting cardholder perk. I thought the Final Four tickets were a cool idea. Offering something similar for other major events could become both a great use of miles and a great perk of being a cardholder.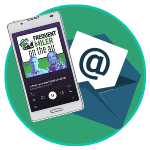 Want to learn more about miles and points?
Subscribe to email updates
 or check out 
our podcast
 on your favorite podcast platform.