Most Frequent Miler readers know that shopping portals are a terrific tool to earn extra cash or miles, especially when booking travel. As Greg the Frequent Miler says, if you were going to buy an item anyway, there's no reason not to use a portal finder like Cashback Monitor to earn bonus miles or cash back via a shopping portal. The same is certainly true for travel bookings.
There are portals that offer cash back or points for practically every online travel agency (OTA), rental car, and hotel chain around. The airline websites are the sole exception, as American, Delta, and United currently don't appear on any major portals, which is why you should always consider booking your airline tickets via an OTA and a shopping portal in order to get the extra points or cash back.
But when it comes to OTA's in particular, a lot of folks don't realize how much variation there is in cash back rates, even at the same website with the same portal. Especially when you're booking travel, it's vitally important to carefully examine the terms and conditions before choosing a portal, and sometimes even when choosing how and where to book your trip.
A car rental example in Los Angeles.
Let's look at a hypothetical rental car booking. Say we needed a car on August 1st out of LAX for just one day, but we don't want to prepay because our plans might change. We do some searching and find that Alamo has the best cancelable rate at $63.52.
This identical rate can be found on several OTA's as well, again with the same free cancellation terms. Here it is on Expedia…
Now, regardless of whether we book this rental via Alamo or an OTA, we definitely want to use a shopping portal so we can get some extra cash or points. For instance, we can use the Cashback Monitor search engine to pull up the best cash back rate at Alamo, which currently appears to be 4% at two different portals.
Theoretically we could do the same cash back search for Expedia, but this is where things get a bit tricky. Because for an OTA, the cash back rates vary tremendously depending on exactly what type of travel we're booking, and portal search engines usually show only the top rate, which may not apply to our type of booking.
So even when we use a great portal finder like Cashback Monitor to look up Expedia and see the "up to 8%" rate that's currently being offered by TopCashBack, we have to dig into the terms and conditions on TopCashBack to find out that the 8% rate only applies to Expedia Special Rate hotel bookings.
The car rental rate is a much smaller 3%, which is the best I could find on any portal for car rental rates at Expedia. So at first glance, it would appear to make more sense to book this car directly at Alamo.com and use one of the two portals offering 4% cash back, versus the 3% we could get at Expedia.
But what about other OTA's?
Of course, as much as Expedia would like you to believe they're the only game in town, there are still other online travel agencies with access to the same rental car rates, and some of them may have higher cash back or points rates on the portals. In this case, Priceline has that same $63.52 rate available for the car at Alamo.
But if we dig into the portal rates for Priceline, we can find at least one portal with a higher cash back rate for car rentals than either Expedia or Alamo. TopCashBack is currently offering a 5% rate on car rental rates at Priceline.
By changing our booking method and paying close attention to the varying rates at each portal, we've managed to increase our cash back and still get the same price and same car from the same company for the same dates. Not bad.
Hang on, though. There's an even better option.
As I alluded to earlier, in many ways Expedia, Inc. has become the behemoth of the online travel agency world. They own not just expedia.com, but several other major travel booking websites, such as Travelocity, Orbitz, Hotels.com, and Hotwire.
However, this does not mean all those websites have identical portal payouts.
Going back to our LAX car rental example, we can find the Alamo rental on Orbitz for the same $63.52 that we found it everywhere else.
But with some deep research into the shopping portal payout structure for car rental bookings on Orbitz (remember, portal finders won't list individual rates for each type of travel booking so you'll have to read the terms and conditions at the individual portals), we finally hit the jackpot at Ebates.
Ebates is offering a flat $4.80 in cash back for all car rental bookings at Orbitz. Since the price of the Alamo rental is $63.52, that $4.80 equates to a cash back percentage of over 7.5% on this particular booking. If the car rental was cheaper, the percentage would be even higher since it's a flat cash back rate, but the reverse is true for a more expensive rental as well, so it's worth doing the math.
This is a great example of when it can make sense to skip a cash back percentage or miles option in favor of a flat cash back rate. Especially when a car is relatively cheap (such as when you're only renting for a day or two), the flat cash back choice is often better.
What have we learned from all this? That we spent a lot of time just to save $4.80? Perhaps. But just because this particular example happened to be a low cost rental car doesn't mean the principle can't apply to larger travel purchases. And given the crazy things we all do just to save a few dollars here and there, it never hurts to pick up a little extra free cash.
So when you book your next trip, consider booking through an OTA, don't forget to use a shopping portal, and definitely keep your eyes on those terms and conditions to make sure you're getting the top rate for your particular form of travel.

Loading ...
Other Recent Posts From The "Bet You Didn't Know" Series:
Last Chance To Transfer Points Between Bank of America and Fidelity
American Airlines Still Offers Free 24 Hour Holds
Enhancements to Amex's Plenti Rewards Program?
Find all the "Bet You Didn't Know" posts here.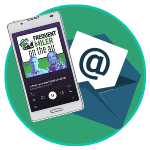 Want to learn more about miles and points?
Subscribe to email updates
 or check out 
our podcast
 on your favorite podcast platform.