The day after Thanksgiving means waking up with regrets. You regret eating too much. You regret wagering December's rent on the Vikings. You regret letting that argument with your uncle deteriorate into an arm wrestling challenge.
So if you're traveling through New York's LaGuardia airport at the end of the holiday weekend and you want to stop by the Amex Centurion Lounge, you don't want to regret schlepping yourself, your family, and your 17 suitcases any further than necessary. Especially when you could have taken a shortcut and been sipping a Tomcat Collins while others were still waiting impatiently down on the departures level.
Want to see the shortcut? Just follow me. And bring your retainer. Don't worry, you'll thank me later.
Accessing the third floor.
If you've been to the Amex Centurion Lounge at Terminal B in LaGuardia, you already know that access to this particular Centurion lounge is not exactly luxurious. Unlike most of the other Centurion lounges, the one at LaGuardia was built on the same floor as a bunch of behind-the-scenes airport offices. While the lounge itself is quite beautiful, the hallways leading to it are drab and the elevators used to access it are… well, let's go with the words "old," "slow," and "rickety."
But as it happens, there are a set of escalators that also give access to this third floor. Unlike the elevators — which are roughly halfway between Concourses B and C — these escalators are just around the corner from Concourse D.
So if you're coming from the American Airlines desks at the western end of the check in area, instead of taking the long walk towards the middle of the terminal, head towards Concourse D. But just before the entrance to the security checkpoint, take a right instead of continuing into the checkpoint. Then you'll be walking down the main departure level concourse and will soon find yourself looking at this sign…
Yep, I know what you're thinking — that sign doesn't say 'Centurion Lounge' or 'Amex' or even 'Free Drinks This Way.' That sign says 'Dentist.'
And so it does. But trust me. Turn left to follow this sign and you'll see escalators leading to the third floor.
This is your chance. Take 'em!
Ummm, is this a legal routing?
Now you're on the third floor, and your first reaction will probably be "This does not look like a place the public is supposed to be wandering about." But it is, and you'll quickly find evidence of this if you turn left immediately at the top of the escalators, because you'll see this sign…
Ahhhh, that looks better. Follow the arrow leading you to the hallway on the left. Don't worry, we're almost there.
But hang on. What about the dentist?
Is there really a dentist in the middle of LaGuardia airport? Well, I'm pleased to report that yes, there is. His name is Dr. Robert M. Trager, DDS, and he's the official Dentist to the Stars! (…of LaGuardia Airport).
Believe it or not, Dr. Trager also has an office at JFK, so you can have him check your teeth and discuss the importance of flossing when arriving at or departing from 66% of all New York area airports.
But if your teeth are in good shape, you can forgo the dental visit. Go past Dr. Trager's office and continue down the hallway, where you'll soon find the back entrance to the United Club on your left.
As you can see, this is a completely legitimate customer entrance, so feel free to use it if you're a United Club member. But if you're playing the Amex game, it's just a few more yards down the hallway to the promised land!
Time equals money (and free drinks).
This shortcut won't save you boatloads of time, but the escalators are definitely faster than waiting for those old elevators, and this route will also cut out a few minutes of backtracking if you're coming from or going to the Concourse D area. More importantly, you'll have a couple extra minutes to relax in the lounge and stuff your face with complimentary food, beer, wine, and spirits.
Oh, and arm wrestling is not allowed in the Centurion Lounge. Believe me, I found out the hard way. Happy Thanksgiving, everyone.

Loading ...
Other Recent Posts From The "Bet You Didn't Know" Series:
•  Cracking the Bulk Fare Code! How to Tell When a Flight is a Bulk Fare
•  Two Quirks in the Hyatt Changeover That Might Be Mattress Run Worthy
•  A Quicker Way to Finish Draining Prepaid Gift Cards at Amazon
Find all the "Bet You Didn't Know" posts here.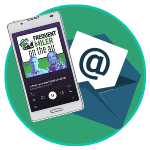 Want to learn more about miles and points?
Subscribe to email updates
 or check out 
our podcast
 on your favorite podcast platform.