"How the heck did you know about that deal?"
It's a common refrain after the dust has settled from yet another mistake fare pile-on such as the one that occurred earlier this week. Let's face it, you're probably not going to get a Kayak Price Alert or a "DING" from Southwest when a mistake fare accidentally gets filed.
(Or maybe you will, but it'll be hours after it's already over. Especially if it's like the confirmation e-mail I received on Wednesday night from the left hand of American Airlines reminding me that I had a reservation on hold from Washington to Beijing, even though the right hand of American had unilaterally cancelled it hours earlier.)
So how do people catch these fares… and how can you do the same?
Here's a few of the tools you can use to be alerted to "mistake" fares, to quickly find dates that work for your schedule when one pops up, and to book in ways that give you time for cancellation.
Texts (not e-mails!) from "The Flight Deal" and "Fare Deal Alert"
First, if you're truly interested in grabbing a mistake fare, follow both @TheFlightDeal and @FareDealAlert on Twitter. Don't even wait to finish reading this sentence — go do it right now. Seriously. I'll wait…
(Man, that took you forever. What'd you do, stop and grab a snack? Pick it up!)
I have absolutely no idea how these two sister sites do their magic in finding low airfares on a daily basis. I assume they use the Dark Arts, which I'm totally fine with as long as it gets me international trips for stupid low amounts of money. But they do the heavy lifting for you and they're both free (use their links if you want to support them). Each one covers a different set of cities and constantly post the most up-to-date deals, including mistake fares. They can even send you a daily e-mail with all the latest deals.
Now that's all well and good, but a daily e-mail isn't likely to show up in time for you to take advantage of a mistake fare that might literally only last hours or minutes. Nor are you going to be able to check their websites every 5 minutes of your life hoping to catch a deal.
Luckily, you can get their alerts texted right to your phone by using your Twitter feed. Once you've followed them on Twitter, go to their main page and click on the "Settings" icon (the one that looks like a gear nut). From that menu you'll find the option to "Turn on mobile notifications." Choose that and you'll start getting their Tweets texted to your phone, so when a fare comes up, you'll know immediately.
You can also set up alerts at Airfare Watchdog or subscribe to the Mileage Run Deals forum at Flyertalk, but The Flight Deal and Fare Deal Alert generally pick up and retweet any major mistake fare that comes through other channels, so you'll definitely be in the loop if you follow those folks.
ITA Matrix versus everyone else
I've written before about Google Flights (see "The magic of Google Flights") and I think it's a fantastic resource… most of the time. But when a mistake fare is happening and the inventory is literally changing by the second, not even Google Flights can keep up with it all. Nor can the online travel agencies, which will often display the mistake fare but then announce the price has changed before you have the chance to buy.
My own experience with this week's mistake fare 100% confirms in my mind that nothing beats ITA Matrix. Yes, it's complicated. Yes, it's not particularly user friendly. And yes, it's slower than Google Flights. But that's because Google Flights appears to rely on a cached version of inventory, which is what allows it to display results so quickly. That's fine during normal operations, but in a mistake fare situation where tickets are flying out the door, it ends up being way behind.
So bookmark ITA Matrix and learn the basics of how to use it. As always, I encourage you to check out the many articles on ITA Matrix over at Travel Codex for all the advanced codes and tricks. But when a mistake fare is in progress, often all you need to enter into ITA Matrix is…
The Departure city or airport.
The Destination city or airport.
The code for the airline, which you'll want to enter with a plus sign after it (such as AA+ for American or DL+ for Delta) in order to see routings with multiple stops.
Below those three items, click on "See calendar of lowest fares" and enter a departure date. Then decide how many nights you can spend on your mistake fare trip and enter it into the "Length of stay" box. If you can stay 3 or 4 nights, then enter "3-4" and ITA will search for both lengths at the same time. Be aware that the more nights you put in, the longer searches will take, so don't go crazy.
Click "Search" and ITA will respond with an entire 30 days of flights at once, highlighting the dates with the lowest fares.
You can click on one of those dates and see the exact flights, but at this point I usually just keep the calendar open and constantly change dates and/or refresh with the buttons at the top.
Orbitz, Expedia, and Priceline
While you've got ITA Matrix open in one browser window, start getting several other windows (or even other browsers) open to the main OTA websites. (Theoretically you could quickly jump through a shopping portal first to try and snag some extra cashback, but I wouldn't because time truly is of the essence here.) Expedia and Travelocity are now using the exact same search engine, so you only need one of them open.
The idea is to use multiple search engines to grab the fare while using the ITA calendar to quickly guide you to the right dates. Keep going back to ITA and refreshing that calendar — the inventory changes fast! If you see the dates and flights still available on ITA but one OTA isn't letting you book them, try another one. And another if necessary. If it's still showing on ITA, it's out there somewhere.
You can also use the airline's website itself as a search and booking option, but if there's one thing we learned this week, it's do NOT use American's website in a mistake fare situation. By doing so you will NOT get the 24-hour cancellation protection, and putting a mistake fare on a 24-hour hold is useless. If the mistake fare is on another airline, you can theoretically add their website to the OTA mix as well. But not American's.
Also keep in mind that DOT protections for a 24-hour cancellation window only apply to itineraries originating in the United States. So if you're chasing a mistake fare that starts overseas, use extra caution when booking if you think you might change your mind.
There's many other great flight search and booking tools out there, but this basic set will get you going and put you on the mistake fare playing field.  So stick these tools in your toolbox and you'll be ready when the next super low international airfare comes along.
Check out Part 2 of this series here… Mistake Fares Exclusively For Your City or Airline.

Loading ...
Other Recent Posts From The "Bet You Didn't Know" Series:
3 Ways to Earn the Most Points at Disney
Waitlisting for United First or Business Class
Using Hipmunk to book ITA Matrix flights
Find all the "Bet You Didn't Know" posts here.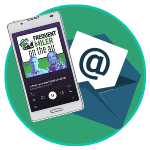 Want to learn more about miles and points?
Subscribe to email updates
 or check out 
our podcast
 on your favorite podcast platform.