Ever since Greg the Frequent Miler first reported last month that Club Carlson was doing away with the Bonus Award Nights benefit of their Visa cards, the question in many people's minds has been "how quickly can I dump this card?"
I've felt the same way. I've actually got two Club Carlson Visas, one personal and one business. I already paid the annual fee on the business version and I'll call to ask for compensation for "perk loss" when I get around to it. People are generally being offered 7,500 bonus points when they ask, though others have been able to get more. You can check out the comments in Greg's previous post for info on how to pursue those other methods.
But the annual fee on my personal Club Carlson card just came up, so it's a simple matter for me to just cancel that card right now. I'd want to book any award stays before I do so I'd still get the Bonus Award Night, which will stick on existing reservations even if you cancel the card before the actual stay. There's also the possibility that Club Carlson will introduce a new benefit to offset the loss of this one. Greg has speculated as much and he's personally hanging onto his cards until at least June to see what happens.
The card still does get 5x everywhere and a free domestic night after $10,000 in spend, which isn't nothing. But if the main selling point for you was the Bonus Award Nights, as it was for me, it seems there's no good reason to keep this card.
Or at least, this version of it…
Product Change versus Cancellation
Of course, before canceling any credit card, it's always useful to consider whether a product change is a better option. There are sometimes good reasons to do a product change, not the least of which are extending the account history and keeping the credit line open.
Unfortunately U.S. Bank, the issuer of the Club Carlson Visa, doesn't have a ton of exciting credit card products. The most obvious candidate would be the Cash+ card, which until recently was only available in branch and had a pretty lucrative cash back bonus structure. But U.S. Bank has since devalued that card multiple times while at the same time opening up online applications, so there's no huge advantage in product changing to Cash+.
I was also considering converting to a FlexPerks card but I'd be giving up the signup bonus, which I'd prefer not to do. Also, figuring out how to maximize FlexPerks points takes only slightly longer than playing a complete game of Risk.
Then just yesterday The Free-quent Flyer reported that U.S. Bank does not allow product changes between their personal co-branded cards (such as Club Carlson) and their proprietary rewards cards (like Cash+ and Flexperks).  I called Club Carlson Visa customer service and confirmed this info — the rep's computer wouldn't even show her any options to convert my personal Club Carlson to either Cash+ or FlexPerks. You may have more luck with the business version, but it seems there's no way to convert personal Club Carlson cards.
Where does that leave us?
I was basically resigned to just closing my personal card, when I was reminded by @JulianPscheid on Twitter that there's another option…
@dvlsadvcate i just converted to the free Club Carlson card to keep the weekend benefit. But now I'm just keeping the CC to build history.

— Julian Pscheid (@JulianPscheid) April 29, 2015
He's right. There's a little known no annual fee version of the Club Carlson Visa, though it's not eagerly promoted. In fact, if you go to clubcarlsonvisa.com, all you'll find on the front page are the three annual fee cards…
Even when you click on "Compare Cards" the site still only shows a comparison of the annual fee cards. You have to scroll all the way to the bottom to find the little text link pointing the way to the free version…
How is this useful?
The Bonus Award Nights feature is being cancelled for this no annual fee version of the card just like the others, so unfortunately there's no extending that benefit. If your annual fee is coming up between now and June and you want to wait and see if Club Carlson adds a new benefit, this might be a free way to keep your card open until we see how everything unfolds.
But to me, there's another really good possible use of this no annual fee card. When Club Carlson sent out e-mails announcing the discontinuation of that benefit, they also included a promo for 30,000 bonus points on any eligible stay before August 31st.
So my question is… can we score those 30,000 bonus points sometime in the next several months while still dumping the annual fee by product changing beforehand?
Two experiments.
Much like Greg is doing with the Citi Prestige 4th Night Free benefit, I'm running two simultaneous experiments.
The first one is already underway and pertains to the reports we've been receiving that people are getting credit for those 30,000 bonus points on ineligible stays such as award stays or stays not paid for with the Club Carlson Visa.
As it happens, when those reports started coming in I happened to be sitting in a room at the Plaza on the River hotel in London, which is a Club Carlson property (and a pretty good one by the way, especially for an expensive city like London). I had booked the room as an award stay and had not expected to pay for anything, so I didn't even bring my Club Carlson Visa on the trip with me.
But that meant it was a good opportunity to see if both booking an award stay and paying for room charges on a non-Club Carlson credit card would still trigger bonus points. So I made sure to consume a small bottle of orange juice from the minibar (cost = $4.98, which makes this my most expensive breakfast drink ever) and even reminded the front desk at checkout to make doubly sure my minibar purchase got charged to my room folio, which is probably the first time they've ever gotten that request.
The charge already posted to my Citi Prestige and I'm waiting to see if I get the bonus points on my main Club Carlson account (which was originally targeted for this bonus promo). The stay has not posted as of this writing, but that's not unusual as in the past it has taken as long as two weeks for stays to post. However, every stay — including award stays with 0 earned points — has eventually posted. I think I'm probably pushing the limits trying to get the bonus both from an award stay and while not paying with a Club Carlson Visa, but I will report back as soon as I know. (UPDATE: Unsurprisingly, this experiment did not work — I received zero points for the stay. See this update post for more details.)
The second experiment is also underway. When I called U.S. Bank I requested to be converted to the no annual fee Club Carlson Visa (the rep called it the "Classic" version). I've got a Club Carlson stay coming up in Orlando in two weeks, and I'll use that new card to pay for it and see if the bonus points post. My guess is that it'll definitely work if the account number on the new card is the same, and if the account number is different it still might work. Either way, we'll know soon enough. As long as it doesn't cost me another $4.98 bottle of orange juice.

Loading ...
Other Recent Posts From The "Bet You Didn't Know" Series:
A shared secret about Amex credit pulls, plus an Offersbot update
Manipulating the Citi ThankYou Flight Search Engine
The (only) two useful features of Google Hotels
Find all the "Bet You Didn't Know" posts here.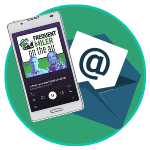 Want to learn more about miles and points?
Subscribe to email updates
 or check out 
our podcast
 on your favorite podcast platform.