There have been a lot of confusing data points about bulk fares and redeemable miles over the last two months. Of course, this is not surprising. We're talking about the airline industry here. Their rules are built on the bedrock principle of ensuring customers always remain in a state of confusion.
Undoubtedly the interest in redeemable miles is due to American's recent switch to a revenue-based earning system, making them the last of the Big 3 airlines to do so. Now that everyone is awarding miles based on airfares, folks are searching for ways to pick up more redeemables wherever possible.
Obviously, a mileage earning system that's tied to price requires the airline to know how much you paid for your ticket. Normally that's not an issue. When you book a ticket directly with the airline via their website or by phone, or if you use one of the major online travel agencies such as Expedia or Orbitz, the airline knows the sale price and can easily figure the number of miles to award.
But there are a few instances where the airline doesn't know the airfare, and that's where we can find a few redeemable mileage workarounds.
How can airlines not know their own airfares?
One trick to getting miles based on flight distance instead of airfare is to fly on partner airlines while crediting your flight back to a Big 3 airline. Since in most cases the partner airline doesn't pass along fare info, the legacy airlines have instituted separate partner earning charts that are based on the old system of mileage flown. You still won't get full mileage for many fares, but rather some percentage of it (50% for the cheapest flights, higher for more expensive fares). Still, in many cases you'll earn more than you would if you got miles based on the price.
You can also do it the other way around and credit to a partner program when flying a legacy airline, such as crediting your American flights to Alaska Airlines.
Another instance when your miles are tied to how far you've flown is when you've purchased a bulk fare. Bulk fares (which are also sometimes referred to as consolidator fares) are discounted fares that are often sold as part of vacation packages or sometimes directly to the public by smaller or boutique travel agencies. These are "unpublished" fares, as opposed to the prices you find when searching Google Flights or ITA Matrix.
Again, airlines often can't tell exactly how much the consumer ended up paying for a bulk fare flight, especially if it was part of a package, so they've instituted separate earning structures for bulk fares.
This is American's "Special Fare" chart, which includes bulk fares…
Here is Delta's "Exception Fares" chart, which covers bulk fares…
And United's "Specialty Tickets" chart with bulk fares looks like this…
The pros and cons of bulk fares.
As you can see, even the cheapest bulk fare earns 50% of the actual flown mileage. So if you've purchased a roundtrip flight from New York to Los Angeles that costs $295, you'd earn just under 2,500 miles with a bulk ticket. Contrast that to the 5 points per dollar you'd earn under the standard revenue-based system, which equates to only 1,475 miles.
Now, keep in mind there are some significant downsides to bulk tickets. In almost all cases, bulk fares are not upgradable. You also may not have access to all the usual ticket options. For example, several months ago American would not allow me to do a Same Day Change to a bulk fare ticket I had purchased. And since the consolidator is technically your travel agent, you may have to deal with them instead of the airline if there are any issues.
Also, while bulk fares generally earn the typical elite qualification mileage based on miles flown, you might note from the charts above that while both Delta and American award elite qualifying dollars based on a percentage of the flown miles, United doesn't mention Premier Qualifying Dollars on their chart at all. That's because United awards zero qualifying dollars on all bulk fares, which is an enormous drawback.
How do you buy (or avoid) a bulk fare?
It's harder than you'd think. Bulk fares are not usually marked as such, and you can't tell if it's a bulk fare from the booking class. The only way to know for certain if you're buying a bulk fare is if your travel agent says it's a bulk fare.
There are a few hints that might indicate if a ticket is a bulk fare. When an airline flight is part of a vacation package, it's often a bulk fare. Sometimes you might see an online airfare labeled as "Exclusive!" which may be a bulk fare. You can also book a ticket directly from a consolidator, but you have to be careful on this one because some consolidators sell both bulk fares and regular fares. So you're not guaranteed to get a bulk fare even from a consolidator.
It's easier to tell if you have a bulk fare after you've already booked a ticket. You can find out via the fare calculation on the ticket receipt. A published fare will have dollar amounts in it, while a bulk fare ticket will have letters such as "BT" or "IT" in lieu of dollar amounts.
But the best indication that you've purchased a bulk fare is that it's significantly cheaper than the published price. If the price for your ticket doesn't match what you're seeing on Google Flights or ITA Matrix, it's very likely a bulk fare. Or a scam.
So what about Chase Sapphire Reserve tickets?
This brings us to the Chase Ultimate Rewards portal, where those of you with brand new Chase Sapphire Reserve cards can book travel for 1.5 cents per point.
Are these bulk tickets too?
To answer that question, we need to look at some recent reports about the Citibank ThankYou Rewards travel portal, which operates in a similar fashion. Last month our friend Stefan at Rapid Travel Chai noted that an FTU attendee had recently booked a ticket using ThankYou points and the ticket had ended up crediting to his AAdvantage account under the American Special Fare chart.
Then earlier this week, a post at Point Me To The Plane illustrated the same thing happening with a ThankYou ticket booked with a combination of cash and points.
Between these two data points, one might think it's safe to conclude that tickets purchased with ThankYou points are bulk tickets.
However, two data points do not a conclusion make. Remember, it's the airline industry. Nothing is ever simple.
A quick review of Flyertalk finds that while some ThankYou tickets are indeed posting as bulk tickets, others are not. There also does not seem to be any rhyme or reason as to which tickets are published fares and which are unpublished. It is not even clear how one can determine exactly when you've received a bulk fare from the ThankYou portal, though AA showing the fare after booking may indicate a non-bulk revenue ticket.
I can also offer my own personal data points on this issue. On a recent pair of flights from JFK to LAX to HNL, I booked a cash and points ticket on American with ThankYou points and it credited as a revenue ticket using the normal mileage earning formula.
On the other hand, a roundtrip that was booked a few weeks later via the ThankYou portal from Dallas to New York and back credited as a bulk fare.
Which brings us back to the original question — yes, there are reports from as far back as 2014 that tickets booked on the Chase Ultimate Rewards portal may also code as bulk tickets. Again, sometimes, but not always. Unfortunately there's no way to know for sure until after the ticket is booked.
What have we learned from all this?
Oh, the same thing we always learn – the airline industry is terrible. Having 18,000 different fares and charts needlessly causes massive confusion amongst even educated customers. If the folks in this community have to spend hours trying to figure out the system, can you imagine what a normal person thinks?  Is it any wonder why the airline industry routinely ranks near the bottom of customer satisfaction surveys?
But as far as bulk fares go, depending on what your priorities are, they can be useful or harmful. Unfortunately, they're mostly also unpredictable. Theoretically you can book a ticket, check if it's a bulk fare, then cancel within the 24 hour window and try again if you don't like the result. But that could get annoying very quickly.
Short of that, the best you can do for now is to simply know the risks when booking through credit card rewards websites, so you won't be surprised if you get more or less than you bargained.

Loading ...
Other Recent Posts From The "Bet You Didn't Know" Series:
•  Sears Shutdown, RadPad Issues, and Southwest Standby
•  Left an Item on the Plane? Use the Online Automated Lost and Found
•  JetBlue Blue Flex Fares Are Cancelable, But NOT Refundable
Find all the "Bet You Didn't Know" posts here.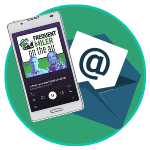 Want to learn more about miles and points?
Subscribe to email updates
 or check out 
our podcast
 on your favorite podcast platform.