Yesterday the news broke that Citibank has a new signup offer for the Citi ThankYou Prestige card — 50,000 bonus points for just $3,000 in spend over the first 3 months. That's quite a bit more than the recent standard offer of 30,000 bonus points. There's also been an offer of 60,000 bonus points available, but only in a branch and with a rather large $15,000 spend requirement. So this new offer is probably a good choice for many.
The Citi Prestige is an expensive card at $450 per year, but it has a ton of perks that can effectively bring that cost down by more than half every single year. Both Greg and I have extolled the virtues of the card in recent months, so I won't cover them all again here. If you want to know more about the features of the Prestige, check out Greg's post "Citi Prestige vs Premier vs Preferred."
Citibank has done a very good job in the last year of adding transfer partners to their ThankYou program. But as I recently argued over at Travel Codex, that's actually not my favorite way to spend ThankYou points (see "The Best Use for Citi ThankYou Points Isn't the Transfer Partners").
Instead, I want to take advantage of the Citi Prestige's ability to book airfare directly with ThankYou points. At a redemption rate of 1.6 cents per point for all American and US Airways tickets (and 1.33 cents per point for all other airlines), we can get tremendous value by booking directly and still pick up additional miles for flying the tickets. That's because airfares purchased directly via the ThankYou program are revenue tickets and get all the benefits of purchased tickets, including redeemable mileage accrual, elite mileage accrual, the ability to apply American upgrade stickers or even upgrade with miles if you choose to do so. They're even eligible for promotional bonus miles if booked in an eligible booking class.
That sounds sweet! But what's the catch?
Well, there's one problem with booking tickets this way. Unfortunately, the Citi ThankYou booking engine is not the brightest bulb in the chandelier. In fact, it's pretty darn stupid.
Now, I should take this moment to point out that everything is relative. While the ThankYou booking engine has problems and isn't anywhere near as flexible as Google Flights or even an OTA like Orbitz or Travelocity, it's still a heck of a lot better than Chase's Ultimate Rewards booking engine. A few weeks ago I tried to use the Chase booking engine and quickly found myself wanting to punch a hole through my laptop screen.
So we should be somewhat thankful that Citibank's version isn't quite as bad. And as it turns out, there are a few minor tricks we can use to coax better results out of the ThankYou booking engine. Mind you, these tricks won't always find the flights you want, but you'll have a better chance by giving them a shot.
Do NOT start with a ThankYou search.
The ThankYou engine is, to put it mildly, lazy. It tends to time out after a fairly short search and returns only the results it has found to that point. Those results may or may not include flights you actually want, and the ThankYou engine will just sit there without offering any hints that there are more results out there in the world.
So the first step to finding your flights is to search elsewhere. Use Google Flights, ITA Matrix, or an OTA to find the actual flights you want and their expected cost. Once you've found what you want, write down all the details — airports, airlines, dates, times, flight numbers, everything.
Then you can boot up the Citi ThankYou search engine. Feel free to start by just typing the general details in the search fields. Sometimes if it's a simple enough routing that doesn't have a lot of options, the ThankYou engine will find it on the first shot and you'll be off and running.
Also, keep in mind that for some reason the ThankYou engine almost always prices a few dollars higher than everywhere else. I don't know why this is. I suspect someone (either Citibank or a third party) is taking advantage of their monopoly by tacking a few extra bucks onto the top. It's usually no more than $5-$10 extra so it's not a huge deal, but don't be surprised when you see it.
Here's an example of a nonstop roundtrip from NYC to LA. Google Flights finds a 9pm outbound and a 3:20pm return for $337…
And the ThankYou engine finds the same flights fairly easily at $341 with a simple search. In fact, it's the second option…
By the way, note that while JetBlue actually has a slightly cheaper nonstop price of $333 for this roundtrip (or $339 after ThankYou tacks on their vig), the American/US Airways flights are more than 4,000 ThankYou points cheaper. This is because we're getting 1.6 cents per point on American and US Airways via the Prestige card instead of 1.33 cents per point on other airlines. Major win.
Specificity is your friend.
But more often than not, the ThankYou engine will return a bunch of results that don't include what you're looking for. Take that same NY to LA example, but this time let's assume I'm willing to make a connection in Phoenix on the way back to get a cheaper price. With the connection, Google Flights gives us an American/US Airways combo at $305…
But when we try the NYC-LAX search with a connection in the ThankYou engine, it won't come up with the 12:50pm connection through Phoenix.
Oddly, it finds an 11:35am connection through Charlotte as well as one at 1:15pm. But no 12:50pm through Phoenix.
Except it's there. It's just hiding.
Go back and modify your search, except this time include the flight times in the search box. Usually rounding forward to the closest hour is best, so let's put 8pm as the outbound departure time and 1pm for the return.
We search again with those parameters, and lo and behold…
There it is, second option down at $309. Granted, in this case you might not have cared if you took the 11:35am or the 1:15pm through Charlotte instead, but often the differences in flights are a lot more drastic than that. Or maybe you really do want that flight through Phoenix if you have elite status and you think your chances of upgrading from Phoenix to NYC are higher than LAX to Charlotte.
Use all the search options if necessary.
Sometimes specifying your departure time doesn't find the flights, so instead you might try restricting your search to a specific airline.  You can even try searching for your itinerary leg-by-leg with the Multiple Destinations option. This is helpful for same-day turns when you're mileage running, as the ThankYou engine seems to allow for shorter connection times if it doesn't realize you're booking a roundtrip.
But when your itinerary gets too complicated, often the Multiple Destinations option will fail and error out. It's just too much for the ThankYou engine to handle.
So when all else fails…
If you've tried every search permutation and simply can't get the ThankYou engine to come up with your flights, you do have the option to call a human being at the ThankYou Travel Center and book your flight over the phone. There's no fee to do so, so the only downside is you have to talk to a human being.
Yeah, yeah, I know, who wants to do that, right? But in my experience, the ThankYou agents are pretty friendly and will generally let you feed them the specific flight numbers you've written down. Even if they don't, their computers seem to come up with more options than the ThankYou website, so you're more likely to get the flights you originally found. So if you can't get it to book via the website, call the Citi ThankYou Service Center at 1-800-THANKYOU and ask for help booking travel.
And if you decide instead to use the Chase Ultimate Rewards booking engine, make sure to buy the AppleCare warranty beforehand.

Loading ...
Other Recent Posts From The "Bet You Didn't Know" Series:
The (only) two useful features of Google Hotels
Mistake Fares Exclusively For Your City or Airline
A Toolkit for Chasing Mistake Fares
Find all the "Bet You Didn't Know" posts here.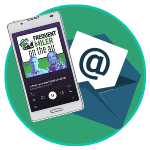 Want to learn more about miles and points?
Subscribe to email updates
 or check out 
our podcast
 on your favorite podcast platform.