With no advanced warning, Amex today introduced big changes to the Hilton Surpass and Aspire cards.  The Aspire card's annual fee has increased, Priority Pass is gone, annual credits have changed, and a few new perks have appeared.  The Surpass card's annual fee also increased, but they've added new credits and new perks.  In both cases I think some people will like the changes and some won't.  Overall, I see some upside and I find it a relief that the negative changes aren't as bad as they could have been.
Hilton Aspire
The Hilton Aspire card will keep its automatic Diamond elite status, annual Free Night Reward, and category bonuses.  Here is what is changing:
New welcome bonus (we'll post about that separately)
$550 annual fee (up from $450)
$400 resort credit: $200 twice per year (up from $250 per year).  This change begins 1/1/24.
$200 flight credit: $50 per quarter. Not just incidental airline fees, but actual airfare counts. (changed from $250 per year airline fee credits).  For those approved before October 19 2023, the old $250 airline fee credit is available through the end of 2023.  You should be able to double-dip this quarter.
Free Night Reward with $30K spend (this part is new) and again at $60K total calendar year spend (as before)
No more Priority Pass as of February 1, 2024
Annual $189 CLEAR reimbursement
National Executive status
Cell phone protection ($50 deductible, max $800 per claim)
My take on these changes
This is a bit of a relief actually.  Everyone knew that Amex would increase the card's annual fee, so it's good to see that it went up only by $100 while increasing annual flight and resort credits from $500 total to $600 total.  The bad news with the credits is that they become more of a pain to use since they're now split into semi-annual buckets for the resort credits and quarterly credits for the flight credits.  On the other hand, the flight credits will be easier to use for those who haven't learned how best to take advantage of incidental airline fee credits.
The loss of Priority Pass is a shame, but many of us have other cards that offer better versions of Priority Pass anyway (for example, Priority Pass from issuers other than Amex and Capital One offer free dining at participating Priority Pass restaurants).
Finally, Amex has added benefits that some will really appreciate: CLEAR credits, National Executive card status, and cell phone protection.  These are all a win for those who can use them.
Hilton Surpass
The Surpass card retains its automatic Gold status (and Diamond status with $40K spend), Free Gold status, and its category bonuses. It also retains the Free Night Reward after $15K calendar year spend.  Here's what is changing:
New welcome bonus (we'll post about that separately)
$150 annual fee (up from $95)
$200 Hilton credit: $50 per quarter (unlike the Aspire credits, this is not limited to resorts)
Earn 12X Hilton spend; 6X U.S. restaurants, US Supermarkets, and US gas stations; 4X on U.S. Online Retail Purchases (this is new), and 3X on all other eligible purchases
No more Priority Pass as of February 1, 2024
National Executive status
My take on these changes
Previously this was a cheap way to get a set of Priority Pass visits.  I don't know how many people used the card for that purpose, but if that was you then you'll be bummed by this change.  For most others, though, I think the changes may be welcome if not exciting.  With the $50 per quarter Hilton credit, you would only need to visit a Hilton once per year and spend $50 or more there to bring your net annual fee down to $100 which is just $5 more than before.  If you manage to use the credit more than once per year, then you'll be well ahead.  And if you didn't already have National Executive status, that's a big plus (it lets you pick a nicer car from the Executive Aisle instead of the usual Emerald Aisle).
What do you think about these changes?  Please comment below.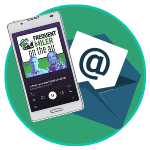 Want to learn more about miles and points?
Subscribe to email updates
 or check out 
our podcast
 on your favorite podcast platform.