CVS CarePass is a subscription service that offers free shipping plus a $10 discount each month.  ExtraCare, meanwhile, is CVS' free loyalty program that offers discounts and rewards in the form of "ExtraBucks".  Together, these two programs offer big real world savings.
CVS CarePass
CVS CarePass costs $48 per year, which works out to $4 per month.  Alternatively, you can pay $5 per month if you don't want to be locked in long term.  Either way, you can easily get more than your money's worth thanks to the $10 promo reward they offer each month.
Is CarePass available in your area?
CarePass isn't available everywhere.  Use this page to see if CarePass is available to you: cvs.com/carepass/carepassLookUp
CarePass perks
Free 1 to 2 day shipping with no minimum
Free prescription delivery
$10 promo reward each month
20% off CVS Health® brands every day
24/7 Pharmacist Helpline
CVS ExtraCare
ExtraCare is CVS's free loyalty program.  If you shop CVS often, you probably already carry around a CVS ExtraCare card.  At the minimum, CVS ExtraCare offers 2% back on purchases: For every $50 you spend at CVS, you get $1 worth of ExtraBucks (which give you a discount off future purchases).  But that's not the interesting part.  The interesting part is what happens when you sign up for email savings.  After you sign up for emails, you'll regularly get offers for 20%, 30% or even 40% off any 1 product:
Each time you get an email like this, it's worth the few seconds to click "Get coupon" and then on the resulting web page, click "Send to card."  This will make the discount available to you regardless of whether buy in-store or online.
Another noteworthy aspect to CVS ExtraCare is that you can log into your CVS account, click "ExtraCare," and then find and load coupons to your account.  They tend to offer a seemingly endless selection of coupons that range from general purpose (e.g. 40% off almost anything, like shown above) to general categories of things (e.g. "$3 off $18 toothpaste, mouthwash, or toothbrushes"), to groups of products within a brand (e.g. "$5 off $15 CVS HEALTH brand allergy remedies," to specific products ("$3 off 2 Hallmark Cards").  Before, shopping, find all of the coupons that seem remotely interesting and click "send to card." Sometimes multiple coupons will apply to the same products.  Do note that some coupons are only for in-store purchases whereas others are available both in-store and online. Click "Details" on any coupon to see where it can be used.
How to save big at CVS with CVS CarePass + ExtraCare
By combining a CVS CarePass subscription with your free ExtraCare membership, its easy to save on products you buy regularly.  At a high level, the trick is simply to wait for a 30% or 40% off coupon and use it to buy things you need.  Don't forget to also check ExtraCare online for additional stackable coupons. Once a month, you can kick in your $10 promo card for additional savings.  Obviously you can save on pharmaceuticals, but also consider things like haircare products, laundry detergent, razor blade refills, make-up, diapers, batteries, printer ink, etc.
Here are the basic steps for saving big:
Sign up for ExtraCare and CarePass.
Load coupons to your card as they arrive via email.
Before shopping, log into your CVS account, go to the ExtraCare section, and load all coupons of interest.
When shopping online make sure to apply coupons, promo rewards, ExtraBucks, etc (you'll see the option to load relevant coupons and rewards when you view your shopping cart).
Make sure to buy at least $10 per month worth of stuff in order to get the most out of your CarePass membership (since you'll get a $10 promo reward each month).
Below are two real-world examples where I've taken advantage of stacking savings at CVS. To compare apples to apples, I show name-brand items even though I could have saved more by buying the CVS brand equivalents…
Example 1: Flonase Allergy Relief Spray
Save 71% off Amazon's price
The same product shown above was available on Amazon.com for only $39.93.  CVS, meanwhile, listed it at $49.99 minus a $4 manufacturer coupon for a total of $45.99.  Paying $6 more at CVS doesn't sound like much of a deal until you stack additional savings. Once I added the above item to my cart, I was able to add coupons and promo rewards.  I had previously found a CVS coupon for Flonase which stacked with the 40% off coupon…
After applying coupons (including 40% off), price dropped to: $23.39
After applying $2 ExtraBucks rewards found in my account, price dropped to: $21.39
After applying my monthly $10 CarePass reward, price dropped to: $11.39
CVS: Total after taxes (free shipping): $12.55
Even without accounting for my $10 promo reward, I was able to buy this product for only $21.39.  That's more than $18 lower than the best alternative price I could find ($39.93 at Amazon).  It's worth pointing out these savings without the $10 CarePass promo reward because that reward is only available once per month whereas savings similar to what I show here (before deducting the $10) can be found anytime you receive a 40% off coupon.
Example 2: Gillette Razor Refills
Save 66% off Amazon's price
The same product shown above was available on Amazon.com for only $28.44.  CVS, meanwhile, listed it at $35.99.  After adding coupons, the price dropped:
After applying coupons (including 40% off), price dropped to: $21.59
After applying $2 ExtraBucks rewards found in my account, price dropped to: $19.59
After applying my monthly $10 CarePass reward, price dropped to: $9.59
CVS: Total after taxes (free shipping): $10.17
Before accounting for my $10 promo reward and $2 in ExtraBucks, the price at CVS was almost $9 cheaper than Amazon's price.  After accounting for $12 in rewards, the final price was way cheaper.
Additional Savings & Rewards
Want to save even more? Here's how…
Shop via online shopping portal.  Start your online shopping in a shopping portal where you can earn cash back, reward points, airline miles, etc.  Use CashBackMonitor to find the best portal options.  I've been starting my CVS shopping at the JetBlue shopping portal in order to earn 3 points per dollar.
Pay with a credit card that offers a drugstore category bonus.  For example,Chase Freedom Unlimited and Chase Freedom Flex cards each earn 3 points per dollar at drugstores.  Additionally, Chase Freedom Flex and Discover It cards sometimes offer 5% back at drugstores as their quarterly bonus category (Discover It will offer 5% for Jan-March 2021).
Look for credit card offers.  Many banks have merchant offers that can be loaded to your card before you pay.  These could be things like "Get 5% Back at CVS".  Amex has Amex Offers, Chase has Chase Offers, etc.  If you find deals are for CVS, use them!
Look for card-linked offers.  Many services such as Acorns, Dosh, and Drop let you link your credit cards and earn rebates when you make purchases at select merchants.  One example where I found a deal for CVS was with SimplyMiles.  SimplyMiles is currently offering 250 miles on each purchase at CVS of $45 or more (in-store only).
Look for CVS gift card deals.  There are many ways to buy gift cards for less than face value.  Rather than stocking up ahead of time, a great option is to look for deals where the value is available instantly at the time you need it.  See: Instant Gift Card Deals: Save Money & Get Rewarded.  In my case, when making a recent online purchase for $10.17, I found that Fluz offered up to 35% back.  By buying a $10.17 CVS gift card through Fluz, I earned $3.80 back!
Conclusion
It's possible to save big at CVS by combining the best features of the CVS ExtraCare and CarePass programs.  With CarePass, you do need to pay $48 per year, but you can easily recoup more than twice that by using your $10 promo reward each month for things you would have bought anyway.  And since CarePass offers free shipping, I find that the coupons I get from the ExtraCare program have become more valuable.  Previously, I would often let those 40% off coupons expire before I made my way to a CVS store.  Now, I know I can jump online, buy something for less than I would have paid elsewhere, and get free shipping.  And, finally, there are those ExtraBucks that I used to get but not always use.  Now that I'm shopping CVS regularly (every time a good coupon appears anyway!), I have plenty of opportunities to use up any ExtraBucks I've earned.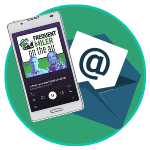 Want to learn more about miles and points?
Subscribe to email updates
 or check out 
our podcast
 on your favorite podcast platform.