This morning, Greg wrote about the Top 5 Category 5 Marriotts in the world, where you take advantage of a 7-night Marriott Travel package or a Category 1-5 free night from the credit card or MegaBonus promotions. Last night, I made a hotel booking of my own in an attempt to take advantage of an entirely different offer…
We recently reported on several versions of an Amex Offer out for Boxed.com: Spend $150 and get 5,000 Membership Rewards or get $50 (see your offer) or Spend $300 get 10,000 Membership Rewards points. This isn't the first Amex Offer for Boxed this year and several readers have asked whether a hotel booking would trigger the offer. I decided to try this out last night, and the results definitely weren't what I expected.
Yup, you can book via Boxed
Most people know Boxed.com as a website where you can buy household items like paper towels, dish soap, etc. But a reader pointed out a few months ago that you can also book hotels:
I've been asked a few times whether or not this would trigger an Amex Offer. Until now, I've had to shrug my shoulders and say, "if it's charged by Boxed.com, I don't see why not". And indeed, many of the hotels are prepaid, so this seemed like it would work.
When you click one of those links, it brings you to a Boxed.com hotel booking engine, advertising "up to 45% off thousands of your favorite hotels."
I have an upcoming need for a 1-night hotel stay in the Chicagoland area as I'll be in town for the Chicago Seminars this weekend. I had intended to stay someplace cheaper and closer, but if I did get 5,000 points back on $150, that would be enough return to justify something farther away.
Several chains missing
The first disappointment was that several chains were missing from the search. While third party bookings usually do not receive loyalty credit or points, I figured that I'd put that to the test by booking with a chain. Since I haven't yet completed Marriott's MegaBonus (where 2 paid nights will get you a free Category 1-5 night), I figured I'd try to book a Marriott and hope that Boxed is some magical exception to the third-party rule. Unfortunately, Marriott appears to be totally absent from the Boxed booking engine….as does Hilton. Some other chains are bookable — IHG, Wyndham, and Choice appear to be well represented and I saw some SPG hotels (though not all of them). In terms of selection, Boxed left a little to be desired.
Price comparison
I didn't do a wide-ranging price comparison as it was late and I just wanted to try this offer out. I settled on a Hyatt since I could test whether or not I'd get Globalist benefits (I expect that I will not). While I love Chicago and would rather be in an area like Logan Square or Wicker Park, there weren't options in those areas and I'll be arriving at Midway and heading to the northwest suburbs, so I opted for a hotel outside of town: The Hyatt Lodge at McDonald's Campus. If you're never heard of a Hyatt Lodge before, you're only about 24 hours behind me….but you and I are both about 5 years behind Edward Pizzarello. It looks pretty nice.
On Hyatt's site, the rate was $169:
At Boxed.com, the rate was a bit better at $153:
That's a little bit cheaper than Hyatt.com before tax, so I might save a few bucks over the Hyatt price. Also, a key for me was finding a hotel that was at least $150 pre-tax. While an Amex Offer is usually triggered by total spend, inclusive of taxes/fees/shipping, I didn't want to pick a place that was $145 and wonder whether the taxes were somehow collected differently and didn't count. I wanted this first test to erase any doubt as to whether or not the offer worked, so I was glad to find this hotel at $153 pre-tax. With taxes & fees, it came to $176.92:
That's definitely more than I planned to spend on this one-night stay — but 5K points would make up for the difference and I'd be able to put this question to bed once and for all.
Booking confirmation
I went ahead and booked it using an Amex card with the offer loaded. On the confirmation page, there was a link to download my receipt.
When I clicked it and opened my receipt, I noticed two interesting things…..
First, at the bottom of the receipt, I saw this (pay attention to the last line in light grey):
That was interesting: the hotel was not going to be charged by Boxed.com. I was immediately disappointed that I would not be getting my Amex Offer for 5,000 points and that I had overspent on a less convenient hotel.
But then, on the other hand, for a split second, I got marginally excited when I saw that the charges would appear on my card as The Hyatt Lodge at McDonald's Campus. Charges through Amex FHR and Citi Prestige Concierge (not Thankyou.com) usually show up under the hotel name and those bookings usually earn hotel points and loyalty benefits. My understanding is that FHR and the Prestige Concierge work more like a traditional travel agent operating on a much smaller commission, hence bookings through them are eligible for elite benefits and credit. So for a split second, my disappointment was tempered by the fact that maybe I'd at least get breakfast out of the deal and potentially score a few Hyatt points.
At that point, the rollercoaster went back down as I was immediately disappointed in myself for not preemptively creating a backup plan. There are a couple of Amex Offers out for different Choice Hotels brands. Had I chosen a Choice hotel, I could have potentially at least triggered an Amex Offer from the hotel charge if this were indeed charged directly by the hotel.
But all of those thoughts were only fleeting, as there was another possibility at play. I noticed something interesting in the tabs of my browser. I had a lot of tabs open, so each was pretty small, but the logo on the tab with my receipt wasn't a Boxed logo. It looked familiar…..
That looked a lot like the lightning bolt logo used by HotelStorm. And when I looked at my email confirmation from the "Boxed Hotel Concierge", I saw that indeed the email came from the hotelstorm.com domain. And at the bottom of the email, it said this:
This is a pre-paid rate and the reservation is made by Rocket Travel, Inc. The above charges will appear on your card from RTI*The Hyatt Lodge At Mc.

Boxed Hotels is powered by HotelStorm. Any modification to this reservation, such as a cancellation or change request, must be made by HotelStorm and should not be made through the hotel directly. Please follow the link in this email or contact us by phone or email prior to travel for this or any other assistance.
Furthermore, the pending charge on my statement is from HotelStorm:
And that's bad news since I'm pretty sure that HotelsStorm bookings do not get elite benefits. No Amex Offer, no breakfast, no #winning. A total swing and a miss.
Bottom line
I'm certainly going to cross my fingers that the hotel at least gives me a McGriddle in the morning, but I'm certainly not expecting it. I didn't receive an email from Amex indicating that I triggered the offer and I'm sure that I won't. I took a swing at this one and came up totally empty. Here's hoping the Cubbies make a better showing tonight than I did.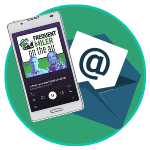 Want to learn more about miles and points?
Subscribe to email updates
 or check out 
our podcast
 on your favorite podcast platform.